RockNess 2013 launches today with an announcement of quality and depth, and in keeping with the eclectic signature synonymous with the festival, a tantalising flavour of 2013's hottest rising stars.
First up, with a knack for dispensing ridiculously catchy chart toppers, EXAMPLE's live shows, complete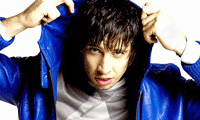 with full band, are back-to-back, energy packed affairs. Drawing on a four album strong catalogue, including multiple number one successes, it'll be a hits-a-thon come June with the likes of 'Kickstarts,'Changed the Way You Kissed Me', 'Won't Go Quietly' and 'Stay Awake'. EXAMPLE's brand of dance-rap, flavoured with input from the likes of Benga, Calvin, Skream, Zane Lowe and Blur's Graham Coxon, will be the RockNess soundtrack impossible not to bounce to with reckless abandon.
Few live acts shout "party" more than chief shindig instigators BASEMENT JAXX, and we are delighted to announce the ringleaders are back and heading to Dores this June. Last time the unstoppable duo and their merry band of singers, dancers and MCs landed at Dores, the brilliantly wild, main stage pandemonium never moved below fourth gear. Now the JAXX experience is returning, and with new material recently being teased across airwaves, igniting strong rumours of a new album, it'll soon be party time again.
Having now attained national treasure status, MADNESS bring their inimitable nutty magic to The Highlands. 'One Step Beyond', 'House of Fun', 'Baggy Trousers', 'Our House', 'It Must Be Love'… in now signature RockNess style, this promises to be the festival's mass sing-along moment of 2013.
Predicted to "help usher in a new era for guitar music" with a sound described as "fantastic, exhilarating and exciting", THE VACCINES are fast track sealing their status as rock 'n' roll icons. Debut demo "If You Wanna" exploded as Zane Lowe's 'Hottest Record in the World' in 2010, and an instant sell out UK tour played to rapturous media acclaim, and audiences including Alex Kapranos, Marcus Mumford and members of White Lies and The Maccabees. Second album 'Come of Age' rocketed straight into number one in September 2012, certifying gold status less than 3 weeks after release, and this summer, in what will be an electrifying assault, THE VACCINES will play RockNess.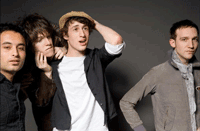 Winners of the Best New Band award at 2010's NME Awards, and Ivor Novello-nominated for second album 'Flaws' in 2011, BOMBAY BICYCLE CLUB have arrived proper style with third album 'A Different Kind of Fix', a lesson in how to work a groove to glorious genre slicing effect. Witness the remarkable evolution this June,
Extolling the finest virtues of a modern day troubadour, singer songwriter BEN HOWARD is one of the brightest talents to emerge in recent times. The lush musicianship of debut album 'Every Kingdom' oozes quality, earning him a Mercury Prize nomination in 2012, and recent follow up EP 'The Burgh Island' continues his ascent. Relentless gigging has honed BEN HOWARD's live shows like few others. Soulful, emotive and one of many unmissables set for RockNess 2013.
Since bagging the BRIT Awards' Critics Choice in 2010, ELLIE GOULDING has shape shifted from the sparkly pop of debut album 'Lights' to the more bombastic but equally magical follow up of 'Halycon', released late 2012. Live, her sound, and especially her voice – folky, primal, soaring when it needs to – stands GOULDING apart as an original. Pop music in sublime effect.
THE MACCABEES posses the kind of heroic force that heavy touring has beefed them up for. Gutsy and honest, the band's latest album 'Given to the Wild' was Mercury nominated in 2012. Check them out and see why for yourself.
Next up, RockNess is absolutely delighted to announce the stunning sound of JESSIE WARE will be gracing Dores. Since emerging on to the scene in 2010, the London songstress has been laying impressive foundations with a sound that oozes soulful quality, reminiscent of the 80's most seductive divas. Guest production duties assumed by the likes of Julio Bashmore, SBTRKT and Joker edge her gorgeous sound on the credibility stakes too. JESSIE WARE. Here, now, and utterly authentic.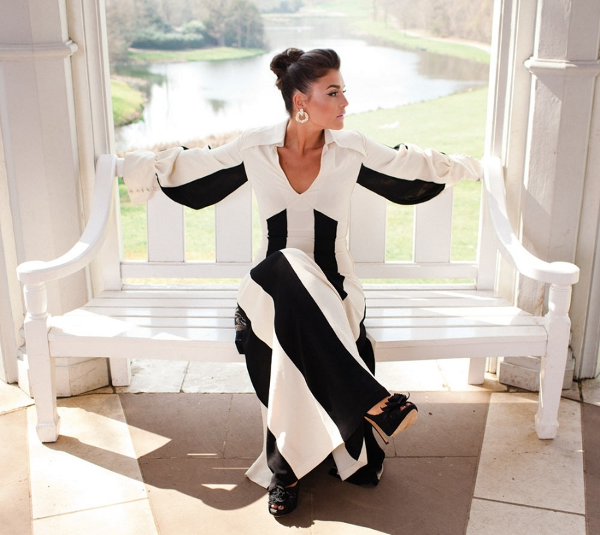 CAMERA OBSCURA epitomise the spirit of indie. Coming on to the scene around the same time as the likes of Belle & Sebastian (debut album 'Biggest Bluest Hi Fi' was produced by Stuart Murdoch), the Glaswegian band's output has never strayed far from their intoxicating brand of golden pop, building up a loyal cult following in the process.
Last but by no means least, as one of the original torchbearers to break through for the nu folk / acoustic movement of the noughties, NEWTON FAUKLNER's distinct sound was prophetically ahead of its time. Since then the dreadlocked one has refused the temptation to kowtow to any fleeting trends, sticking to what he does best – essentially tight, rhythmic guitars, nimble finger picking, uncommon tunings and inventive chord changes. NEWTON FAULKNER is not just an artist but an entertainer definitely worth checking out live.
With heaps more exciting announcements and arena details coming soon, including line ups for the mighty SUB CLUB SOUND SYSTEM and SOMA RECORDS, the countdown has officially commenced!
Speaking about this year's launch announcement, Festival Director Jim King said "I'm delighted to announce the first names we're bringing to the party at Loch Ness this summer. We've been working hard behind the scenes to bring you an eclectic line up of the highest calibre acts for which RockNess is synonymous. To top it all, we've reduced the price of our Weekend Camping tickets by £20 so you can join us at RockNess for less than most other major UK festivals at an amazing value price of £139. We've introduced a new Inverness Discount ticket, which is inclusive of all fees to support local businesses in Inverness if you buy over the counter; more details can be found on our website.
If you haven't joined us at RockNess before, I promise you it is the best way to kickstart your summer, a completely electric atmosphere, partying in what is probably the most beautiful festival site in the world. If you have been to RockNess before then as always I'd like to thank you for your continued support in making it the best festival in Scotland. We've got many more bands and DJ's still to announce, plus another very special headliner, so stay tuned…!"
Want to see how much fun RockNess really is? Check out the video from last year!