First up, one of the most important British artists of his generation, PLAN B is heading to Dores for what will be an explosive headline performance. Steadfastly refusing to be pigeonholed, PLAN B is a bonafide 21st century original. From the critically acclaimed debut album Who Needs Actions When You Got Word, the oozing-with-soul breakthrough The Defamation of Strickland Banks, to last year's soundtrack and film of the same name Ill Manors, PLAN B's powerful and totally unique social commentary and musical narrative marks his return to RockNess as unmissable.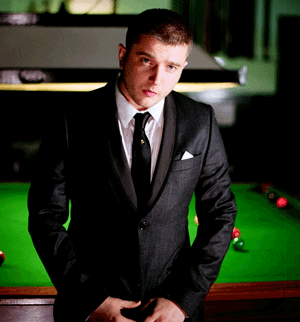 Following a tour of sold out headline shows across the globe in 2012, Australian indie rockers THE TEMPER TRAP will play RockNess as part of only a handful of festivals this year. Meticulous arrangements and unashamedly catchy tracks highlight why they closed the year supporting Coldplay and are destined for greatness in 2013.
Notable for their fusion of styles, irony-laden lyrics, humorous personas and outrageous live performances, RockNess is delighted to welcome back ALABAMA 3. Get set for another tasty serving of psychedelic, technobilly rave 'n' roll underpinned with quality songwriting and accomplished playing.
Never limited solely to the dancefloor, JORIS VOORN creates soundscapes as much for the listener as for those seeking a full on club experience. As a DJ and live performer VOORN has joined an elite group of international DJs with global appeal. As a producer his work straddles the spectrum of electronica from atmospheric interludes to broken beats, house to deep soulful techno, the results of which can be found in the possession of Carl Craig, Laurent Garnier, Pete Tong and Sven Vath amongst many others.
LEN FAKI exploded into earspaces with his masterful Rainbow Delta / Mekong Delta EP, a perfectly wrought piece of 'big' techno with an unmistakable voice. FAKI has retained this unique voice ever since at both the packed out gigs he plays as well as across the management of two highly acclaimed techno labels Len Series and Podium.
CARL CRAIG is one of the most important names in the Detroit second generation of techno producers and DJs, with a formidable output inspired by the genres of jazz and soul. His unique style, along with the reputation of his Planet E Communications label which serves as a vanguard for the art of techno, has played a pivotal role in sparking a new movement of electronic music and generating a die hard fanbase across the world.
A critically and commercially acclaimed, Grammy nominated producer, the UK's NIC FANCIULLI has worked with artists as diverse as Kylie Minogue, Underworld, U.N.K.L.E., Tracy Thorn and JOSH WINK (also announced for RockNess 13). Responsible for a sleek, intelligent yet driving strain of house and techno, FANCIULLI's own Saved Records has become an important purveyor of the electronic discipline.
Arguably the hottest property on Hospital Records, the UK's most prolific drum and bass label,NETSKY burst on to the scene in 2009 with his eponymous debut album of liquid funk. Pretension-free and mainstream-appealing, the Belgian's follow up is a 15-track shot in the arm laden with trademark hooks and creative flair. No surprise his remixing magic is in high demand too, including for RockNess artists PLAN B, MADEON and SKREAM. Check out NETSKY LIVE! this June at the festival.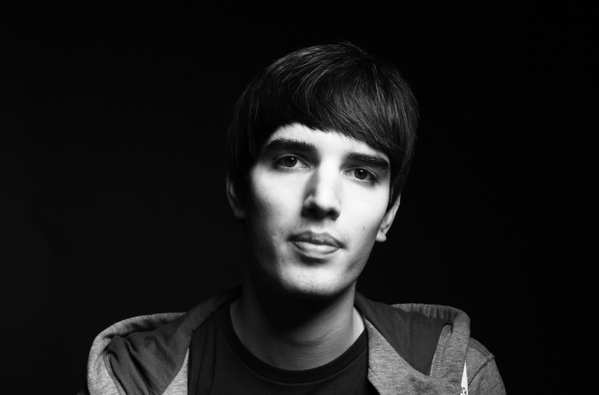 THE FUTUREHEADS are true innovators, completely distinctive and occasionally mad. What other band could follow a four album-strong repertoire of exhilarating post punk garage rock with a wonderfully wacky collection of acapella songs spanning the likes of Kelis, Sparks and The Black Eyed Peas, as they have on recent fifth album Rant. This is what continues to set THE FUTUREHEADS apart and why their RockNess appearance is much anticipated.
London's MARK HENNING has risen up as one of the international underground's leading players and is signed to Glasgow's SOMA RECORDS. Inspired by a diverse breadth of music from Dinosaur Jr to Dan Bell, HENNING's sound sits somewhere between house and techno with futuristic bleeps, outright funk, darkness, deepness and straight up grooves.
An artist's artist, ALEX METRIC started out as a nuskoolbreaks producer, succeeding this with numerous awards, highly successful collaborations and a Radio 1 show. His remixing magic has been applied to the work of many high profile bands including U2, Depeche Mode, Gorillaz and La Roux, and more recently METRIC, along with Steve Angello collaborated with Ian Brown. A favourite at clubs and festivals around the world, we are very pleased to welcome ALEX METRIC.
Keeping on the new, fresh trance direction of this year's RockNess, MAT ZO brings an experimental tour de force to his sets which are fast gaining repute to all who behold. Hailed as 'one to watch' by the mighty ABOVE & BEYOND, MAT ZO's Radio 1 Essential Mix sessions give an insight to the tasty treats lined up for June.
Bristol Drum & Bass composer REDLIGHT is another exciting new addition to this year's proposition. With a number of dancefloor destroyers to his credit, as well as collaborations with Chase & Status, Ms Dynamite and Ceelo Green executed to devastating effect, the sound of the REDLIGHT imprint is spreading fast.
Joining this array of quality is young Russian maverick PROXY. Signed to Tiga's Turbo Recordings,PROXY produces massive techno with an unmistakable Russian industrial aura. Check out the huge blistering kick of 'Vibrate' and 'Raven' to hear what he is capable of.
Soma's HARVEY MCKAY has emerged from Glasgow's underground scene to become one of the hottest electronic prospects around, with a reputation for one-off originals, killer remixes, deep driving house and powerful techno always with a dark energetic signature party mood. Slam, Adam Beyer, Green Velvet and Luke Slater are fans of HARVEY MCKAY, and his set is highly recommended.
Rounding off this latest RockNess slam dunk, ANIMAL FARM aka Daren Quail, Chris Lamb and Charles Turtle, return to the festival to deliver more outstanding underground techno party vibes for which they are renowned. These are exciting times for ANIMAL FARM with a new eponymous label soon to be launched, releasing the debut from producer Bleak.
Speaking about programming this year's Arcadia Afterburner, SOMA RECORDS boss Dave Clarke said "We always look forward to inviting DJs to RockNess. It's the best boutique festival in the UK. Set in beautiful surroundings and attracting a great audience of fun loving music fans who like to dance!"