On Sunday 9 June, London's Red Bull Studios will be travelling up north to Scotland where they will be taking over a stage at the eponymous RockNess festival, Loch Ness, Scotland. Featuring some of the hottest talent from the electronic scene as well as Red Bull Studios regulars – many of whom take to the RockNess stage for the first time.
The Red Bull Studios takeover stage features an array of exciting talent from the world of electronic music, with veteran German house duo Booka Shade headlining, with support from Belgian drum'n'bass pioneer and Hospital Records stalwart Netsky, Radio 1s mixtape educator Jaguar Skills, plus Russian bass moulder Proxy and nu-garage upstart Friend Within. In addition, the stage will host very special guest appearances from Red Bull Studios regulars Bobby Tank and Karma Kid both of whom have recently swung by to record sessions for the Introducing series.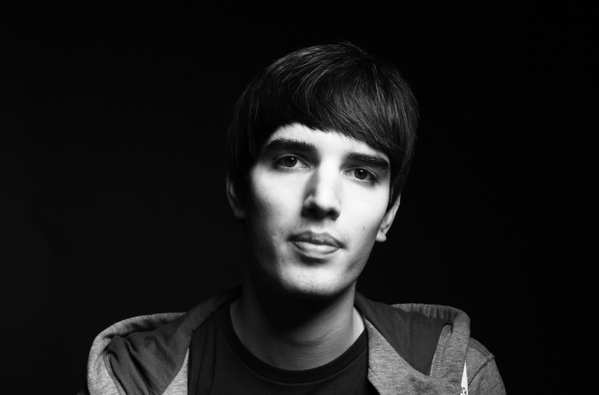 Bobby Tank says: "It's amazing to be given the opportunity to play alongside huge artists like Netsky and Booka Shade. I can't wait to get up to Scotland again – the crowds really go in".
Kicking off proceedings for the day will be a very special set from RockNess DJ Competition winner Aaron Russell (https://soundcloud.com/aaronrussell-1/aaron_russell_ness_jam_2013) who will perform the first set of the day having been chosen from 100s of hopefuls by festival director Jim King and Soma Records boss Dave Clarke. The prize also includes VIP tickets to the festival and entry for a five-friend entourage
Festival director Jim King commented: "The quality of entries was really high, Dave and I have loved listening to all of the mixes. Aaron truly stood out as a DJ who can get the crowds going in true RockNess style, I can't wait to see Aaron playing his eclectic mix of underground house, live."
Red Bull Studios are giving away a pair tickets plus travel to the iconic RockNess Festival, head to www.redbullstudios.com/london for your chance to win. Head to the site to check out mixes from last year's Red Bull Studios stage at RockNess from the likes of Mystery Jets, Olugbenaa (Metronomy), Eats Everything and Auntie Flo & Esa.
Red Bull Studios takeover stage line up:
BOOKA SHADE // Netsky Live! // Jaguar Skills // Proxy // Bobby Tank // Karma Kid // Friend Within // Aaron Russell