So if the prospect of feeling the awesome energy of MUMFORD & SONS' unmissable Friday Main Stage performance up close, or joining ED SHEERAN in what will be one massive sing-along of all his brilliant hits, or being completely blown away by the mighty BIFFY CLYRO as they bring RockNess 2012 to a thunderous close on the Sunday, then this is one competition you do not want to miss entering.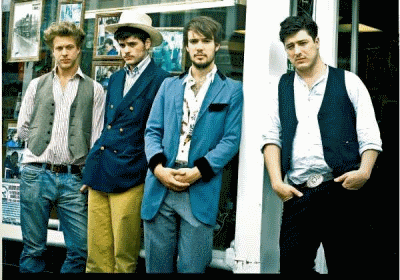 If you've already got your weekend ticket then to be in with a chance of winning it couldn't be easier, simply go to http://rockness.us2.list-manage2.com/subscribe?u=847210feaa3e8fa7d0ff3ce85&id=ee1f63ee0a.
And for those day ticket holders thinking about upgrading to a weekend ticket – and be in with a chance of walking off with this once in a lifetime prize – now's the time to do it. Simply go to WWW.ROCKNESS.CO.UK/BUY-TICKETS then get entering! Entries have to be completed by midnight on Thursday May 31st with the draw happening on Friday June 1st so you must have bought your ticket prior to this date to qualify. Good luck everyone and watch this space for the winners!
In another new announcement, and as if popping up by magic, the incredible MAGICAL BONES will make a Special Guest appearances in the VIP Arena. Starting out his career as a professional hip-hop dancer, MAGICAL BONES has worked with some of the biggest names including Madonna, Black Eyed Peas and Alicia Keys, and was the star of the Mint Royale number 1 hit single 'Singing In the Rain'. An exceptionally skilled breakdancer and gifted showman, he has gone on to establish himself as one of the most respected and prominent figures within the UK hip hop scene. Now focusing primarily as a magician, which he has uniquely combined with his love of hip hop culture, his passion for the art of magic is as he describes, an experience of "soulful astonishment".
MAGICAL BONES has to be seen to be believed…and even then you won't believe what you're seeing!
Finally those legendary RockNess feel good vibes are set to get a big new injection of fun this year as fans are encouraged to get their fancy dress glad rags on for their big Saturday night out with the launch of MONSTERS & ALIENS Fancy Dress. There's nothing at stake other than how creative you can be…and how much FUN you can have in the process!.
Commenting on these latest fun filled announcements and the once in a lifetime competition, Festival Director Jim King said "I always like to catch my favourite bands for at least some of their set from the side of stage. There's nothing more exciting than seeing one of your idols walk past you and take their position on stage. When the lights go up and you look out across a sea of 35,000 people and then the music kicks in, the hairs on the back of my neck always reach levels I never knew existed. This really is a must enter competition."