FRIENDLY FIRES * DAVE CLARKE * THE DRUMS * JACQUES LU CONT * THE RAPTURE * ANNIE MAC * MYLO * ZANE LOWE * KNIFE PARTY * KASSIDY * ADMIRAL FALLOW * MYSTERY JETS * JAKWOB * CLAUDE VON STROKE * ANIMAL FARM * JAPANESE POPSTARS * LITTLE COMETS * LUCY ROSE * PORTER ROBINSON * BASTILLE * TO KILL A KING * THE DRAYMIN
SPECIAL GUESTS
THE VIEW
PLUS FIRST COMEDY ANNOUNCEMENT
TIM MINCHIN
Fresh from winning 'BEST SMALL FESTIVAL' for the second consecutive year at this week's star studded NME Awards, and hot on the heels of MUMFORD & SONS, DEADMAU5, BIFFY CLYRO, ED SHEERAN, JUSTICE plus many more already having been announced, the good times keep on rolling as RockNess today confirm the latest names for the award winning line up.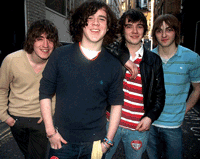 First up and with tunes that say 'party' in a way this year's RockNess audience will find hard to resist, FRIENDLY FIRES bring together a sound coated in melody with nods to nu- and old rave, the right measure of poppy brevity and slick vocals by disco dancing frontman Ed MacFarlane. Like a bringing together of all the great parts of an indie disco in one place, expect the perfect Loch-side soundtrack.
Joining the RockNess bill as special guests, THE VIEW are one of the most exciting young rock bands of their generation. A debut album that blasted straight into number one, multi million sales and two excellent follow up albums, massive radio and media coverage, Mercury Music Prize nominations…and a level of notoriety that only adds to their authentic bona fide star status. With a hugely anticipated fourth album set for release this summer – rumoured to be their finest yet and recorded in Nashvile with Angelo Petraglia (Kings of Leon) and Mike Crossey (Arctic Monkeys) – Loch Ness is officially on standby as THE VIEW prepare to unleash their electrifying sound to a guaranteed rapturous response.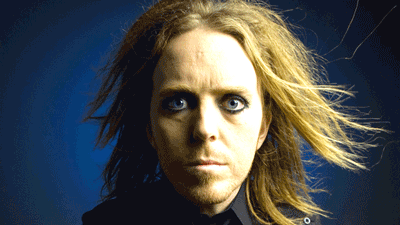 TIM MINCHIN is a comedy rock superstar whose sell out live performances are a juggernaut of potent, grandiose showmanship. As one of the most commanding figures on the global comedy circuit, Minchin's unique signature of intellectually provocative wit set against a sweeping musical backdrop, led by the barefoot balladeer on his grand piano, is irresistible. Expect a suitably huge affair at Dores as RockNess continues to offer outstanding comedy across the weekend.
Known as The Baron Of Techno, a moniker given to him by the late great John Peel, DAVE CLARKE is a bonafide veteran of electro and the first headliner announced for this year's much anticipated SOMA RECORDS proposition at RockNess. With peerless sets that straddle tracks from the dawn of house through to gothic punk, the man in black's gritty rock n roll anarchist energy is second to none. Revered by techno connoisseurs the world over for his sonic integrity, as Clarke says, "I may be established but I'll never be establishment".
Glistening tunes and insanely catchy riffs have made New York indie rockers THE DRUMS one of the most brilliant breakthrough bands of recent times, largely due to excellent second album Portamento. Fronted by Jonathan Pierce, and with a sound of carefully constructed gems that draw influence from a gamut of artists most notably The Smiths, 2012 promises to see the band's career trajectory continue.
JACQUES LU CONT (aka Les Rythmes Digitales, Man With Guitar, Thin White Duke, Pour Homme, Zoot Woman, Paper Faces…and Stuart Price) is a three-time Grammy-winning electronic maestro who counts New Order, Madonna, Missy Elliot, Scissor Sisters and The Killers as fans who have enlisted his sublime production expertise. He is also one of the most respected names in electro, devoid of pretension but never failing to deliver killer beats. LU CONT's contribution to the Fabriclive series is widely regarded as one of the finest ever, and awesome new track 'Church' – the first we've heard in a long time – marks a stunning return to form.
THE RAPTURE were forerunners of the early 2000s post-punk revival, mixing influences from acid house, disco, electronic and punk rock. A stream of excellent releases and high profile tours followed – most notably as the support for Daft Punk's wildly successful North American assault. Now, after a five year hiatus, the New York trio are back and in rude health. Recent fourth album In the Grace of Your Love sees the band underpin their art-rock credentials but still with ample funky slabs of synth to keep the RockNess crowd dancing.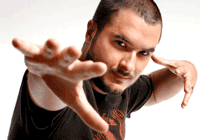 Always guaranteed to deliver the very best parties, RockNess is delighted to welcome BBC Radio 1's ANNIE MAC and ZANE LOWE back to Dores. As two of the nation's foremost exponents of cutting edge new music – Annie with her magnificent 'official start to the weekend' Friday night dance show and Zane with his fast paced nightly unleashing of the freshest new sounds – both are sure to be given a rousing welcome when they hit up the festival.
It is with huge excitement that RockNess can announce the appearance this June of an artist who will without any doubt be one of the festival's highlights, MYLO. In a very special treat, MYLO will, for one night only, be bringing his famed EPP party to The Highlands. With a host of guest DJ friends to be revealed, expect a full scale hip wiggling, nu disco inferno mixed up with trademark genius throwbacks from the beat loving electro wizard.
KNIFE PARTY – the side project of Pendulum's Rob Swire and Gareth McGrillem – has been touring and tearing up dancefloors in clubs across the world for the last year playing remixes of Swedish House Mafia, Nero, Porter Robinson as well as a load of their own heavy hitting material with Skrillex and Mistajam. Recently released EP No Modern Talking is a smash, brimming with energy-packed madness and the wackiest beats you're likely to hear. RockNess kids get ready!
Also confirmed are Glasgow rockers KASSIDY. The guitar wielding, four piece's joyous harmonies draw on a range of influences most notably Crosby, Stills and Nash and the Grateful Dead, and their part folk, part hippie sensibility, captured to gorgeous effect on debut album Hope St unashamedly spans evocative and rousing Americana in equal measure.
Scotland's ADMIRAL FALLOW know what they're doing. Songs that are heartfelt, honest and as pure as the Scottish snow, harmonies that can't help but raise a smile, melodies that blossom into glorious anthemic hooks, debut album Boots Met My Face, recorded at Glasgow's famed Chem 19 studio with Paul Savage (former Delgados drummer) is probably the best example of orchestral indie folk-pop as you're likely to hear. Magnificent.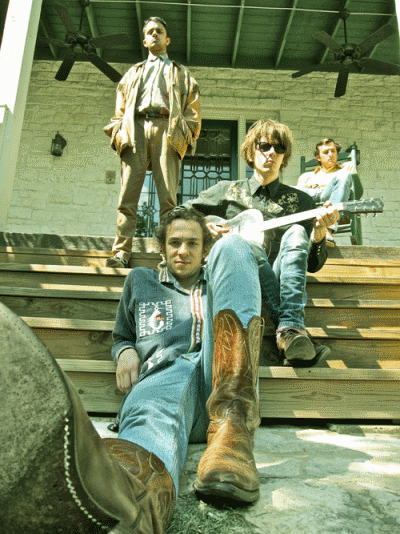 Inheritors of Britpop and exponents of what could be loosely termed British guitar indie, London's MYSTERY JETS are that…and so much more. Their inventiveness and output of ideas means they operate on a plateau far above most of the competition, with their most obvious peers being Super Furry Animals and British Sea Power. Three albums in, culminating in the triumphant third Serotonin, and a much anticipated fourth due for an April 2012 release, RockNess awaits their Highland arrival with fervour.
Minimalist and menacingly reggaetronic, JAKWOB transcends the genres of dubstep, electro, ghetto-tech and breakbeat and is one of the hottest new producers and DJs around. Aged 22, he is already one of the go-to guys in remixing – Lana Del Rey, Little Boots, Empire of the Sun, Frankmusik, Lily Allen, Coco Sumner, Temper Trap and Ellie Goulding have all received the JAKWOB magic. However it is for his forthcoming album that expectations are high. Using his multi instrumentalist skills (he plays nine), and collaborating with writing and vocal partner Rocky, a sound rich with variety and inspired by flavours from his life so far is anticipated.
On the party trip CLAUDE VON STROKE is a name synonymous with good times, and is announced as the second SOMA RECORDS act for 2012. Expect genre busting grooves, wonky beats and gear changing brilliance from this San Francisco-based maestro as he asserts control of the sensory extravaganza that is the ARCADIA AFTERBURNER.
ANIMAL FARM are four friends Darren Quail, Chris Lamb, Charlie Turtle and Ronin Vallelly. Influenced by early Detroit and Chicago techno, the boys have spent the last seven years perfecting their sound as residents at one of the planet's most revered clubs, the SUB CLUB. The boys have brought many of their electronic heroes to Glasgow including Ben Klock, Marcel Dettmann, Regis, Sandwell District, Ryan Elliott, Marcel Fengler and Mark Henning to name a few…plus a host Glasgow's young talent including Harvey McKay, Gary Beck, BCR Boys, Mr. Copy and Simon Stokes. ANIMAL FARM also broadcast weekly on the city's lead student radio station, Sub City.
Championed by Zane Lowe and Huw Stephens amongst many others, LITTLE COMETS are an indie-pop troupe to behold. Hailing from the North East of England, marvellous debut album In Search of Elusive Little Comets was a joyful collection of some of the catchiest tunes of 2011 and shining follow up EP Worry should see this excellent young band move into well deserved regular playlist territory.
Hailed by VOGUE as one of indie's breakthrough stars of 2012, LUCY ROSE is an English singer songwriter whose full capacity, live performances are fast commanding a proper sense of occasion. Likened to Joni Mitchell and tipped as an English Suzanne Vega, ROSE, who has contributed vocals on Bombay Bicycle Club's two most recent albums, exudes a quiet determination with a clutch of deceptively sweet songs that make her appearance at RockNess well worth the effort to check out.
Often called a prodigy of the electro genre, PORTER ROBINSON is a 19 year old producer who has rapidly ascended the ranks of the international electronic music scene, captivating audiences with his ability to skilfully blend genres into his own unique sound that's complex yet catchy, and classic yet cutting edge. He's performed with Deadmau5, Moby, Afrojack and A-Trak. Check him out at RockNess to see why.
By all rights, BASTILLE should have a record deal and chart success such is the beautiful potency of their material. Festival slots at Isle of Wight, Glastonbury, Glade and Great Escape aside, the four piece from London have been marching on and growing their fanbase. Through this steady promotion, and the recent release of a thoroughly decent EP containing notable gems Icarus and Flaws.it now finally looks like BASTILLE's moment could be arriving.
With a one off single released on the Communion label of Ben Mumford of RockNess headliners MUMFORD & SONS, and a well received EP My Crooked Saint, rousing folk rockers TO KILL A KING are an exciting new five piece whose poetic lyrics and gritty music has them as 'ones to watch' this year.