As one of the biggest names in techno, it is impossible to love the genre and not be familiar with the name JEFF MILLS. And if there wasn't a word like "Wizard" to describe him it would be necessary to invent one. A founding member of the noted Detroit techno collective Underground Resistance, along with "Mad" Mike Banks and Robert "Noise" Hood, as well as past resident of New York's legendary Limelight, signed artist on Berlin's acclaimed Tresor label and creator of Chicago's Axis Recordings, plus countless other groundbreaking achievements of note, JEFF MILLS is revered as a demi-God by electro purists the world over.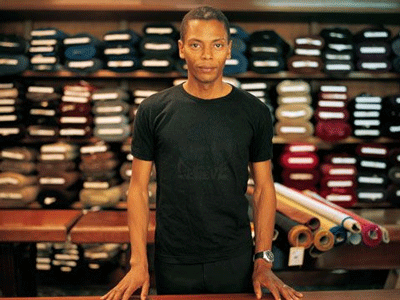 Now in a very special appearance, an absolute must for techno connoisseurs, RockNess is thoroughly delighted to announce the maestro will join the exceptional line up of this year's SUB CLUB SOUND SYSTEM 25 Years celebrations. Expect an unforgettable set as JEFF MILLS, under the moniker of 'The Wizard', whips up a storm of unparalleled ferocious intensity playing a set of funk, soul and extremely rare early electro classics.

Inspired at the outset by the likes of Nirvana, Mudhoney and The Pixies, Irish rock group ASH have notched up five studio albums (and a mini album) and countless top 40 hits. 'Girl From Mars', 'Oh Yeah', 'Burn Baby Burn'…ASH make great pop songs. Heralded as the ultimate singles band, the 3-piece turned their back on the traditional route of recording an album every couple of years and set up their own studio and label, Atomic Heart Records. This newfound freedom enabled the band to record and release songs at will. Thus was born the A-Z Series – a collection of 26 songs released fortnightly for an entire year. 2011 saw Charlotte Hatherley return to join the band for a one-off tour to much acclaim. 2012 sees the 20th anniversary of ASH with an appropriate celebration stop off at Dores.

RockNess favourite ROB DA BANK is Highlands-bound again this year too, back to thrill as always no doubt with a big heaving box of stupendously tasty audio delights. ROB DA BANK's shows are a colourful corner of the musical universe where you're as likely to stumble into stripped down techno as you are woozy weird folk, bootleg covers, brand new dubstep to oddball electronic so expect the unexpected!
The rise of Yorkshire indie rockers THE PIGEON DETECTIVES is one based on strength of tunes – launched with hit drenched debut Wait For Me, and a relentless approach to touring. Feted by the likes of Steve Lamacq and Jo Wiley, three albums in and with a fourth scheduled for an autumn 2012 release, the platinum selling five piece are set to bring their sound of sculpting guitars and scudding choruses to the festival following a highly successful European tour.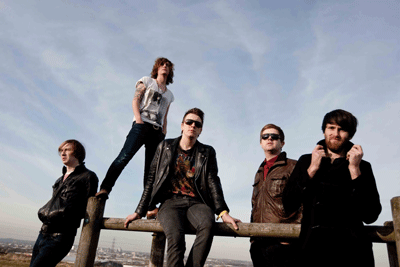 ERRORS is a four piece band from Glasgow with a unique take on dance music. Signed to the brilliant Mogwai's Rock Action label, they have to date released a series of singles, EPs and their debut album "It's Not Something But It Is Like Whatever" and these releases have brought them acclaim across the board from MTV, Zane Lowe and Vic Galloway along with sessions at Maida Vale for Mary Anne Hobbs, Rob Da Bank and Huw Stephens, magazines such as NME, Dazed and Confused and Rock Sound as well as tours and live dates with bands as varied as Underworld, Franz Ferdinand, Explosions In The Sky, Gary Numan and Mogwai. NME has hailed them as "one of the most interesting bands in the country". Don't miss ERRORS at RockNess this June.

SOUND OF GUNS return to RockNess once again with their sure-fire power and raw energy. Hailing from Liverpool, SOUND OF GUNS have blazed a trail since they formed in 2008 cementing their deserved reputation for delivering searing rock with their second album, Angels and Enemies picking up support from Zane Low and Xfm along the way.

THE CORRESPONDENTS take a large helping a swing, jazz, cha-cha-cha and much more from the history of music and add a large helping of fat drum and bass and electro beats to create something that's unique in the current musical landscape. And with frontman Mr Bruce's high voltage performance depicting the trials and errors of love, lust and loss they have consistently destroyed crowds on the festival circuit marking them out as a must see act.

A plethora of exciting new breakthrough talent is announced for the line up too. Young Scottish singer songwriter NINA NESBITT has been generating much interest after being spotted by ED SHEERAN and Example (both of whom she subsequently supported on tour). With comparisons to Laura Marling and Kate Nash, check out her set to see just why all the fuss.

Former Groove Armada collaborator Becky Jones AKA SAINT SAVIOUR has a captivating vocal style that has seen her compared to Kate Bush and Sinead O'Connor. Having recently toured with Hurts, she has her debut album 'Union' due for release a fortnight after her appearance at RockNess.

ALL THE YOUNG are Britrock revivalists whose sounds ooze the feel good factor of classic 90s indie. Mixing brains and brawn the band have come to smash 2012 into a brave new frontier of indie rock n roll, honing their craft with a series of support slots for the likes of Morrissey, Kaiser Chiefs, The Courteneers, The Wombats, Hard-Fi and The Pigeon Detectives.

Brooklyn rapper THEOPHILUS LONDON built his reputation with a series of must-have mixtapes making him one of the biggest buzz acts on the planet. His debut album Timez Are Weird These Days was critically acclaimed when it was released last summer and Theophilus is sure to rock the crowds with his take an alternative hip-hop.

Commenting on these latest announcements, Festival Director Jim King said: "We're delighted with this announcement. Jeff Mills closing his stage on the Sunday night is going to be something special"