What
Glastonbury festival is the largest and most well known greenfield music and performing arts festival in the world. If you have not been to Glastonbury you have not experienced the true atmosphere of a festival, this is truly a weekend you will not forget. With the numbers of festival goers over 170,000, this festival is beyond any other festival in the world, with hundreds of acts and so many stages there is definitely something here for everyone. Sold out year after year and going from strength to strength, Glasto (as its sometimes know as) always brings together the best artists from around the four corners of the globe.
When
June 24th – June 28th 2021
Where
Worthy Farm, South West England
Official Site
www.glastonburyfestivals.co.uk
2020 Lineup
Glastonbury Map
Previous Lineups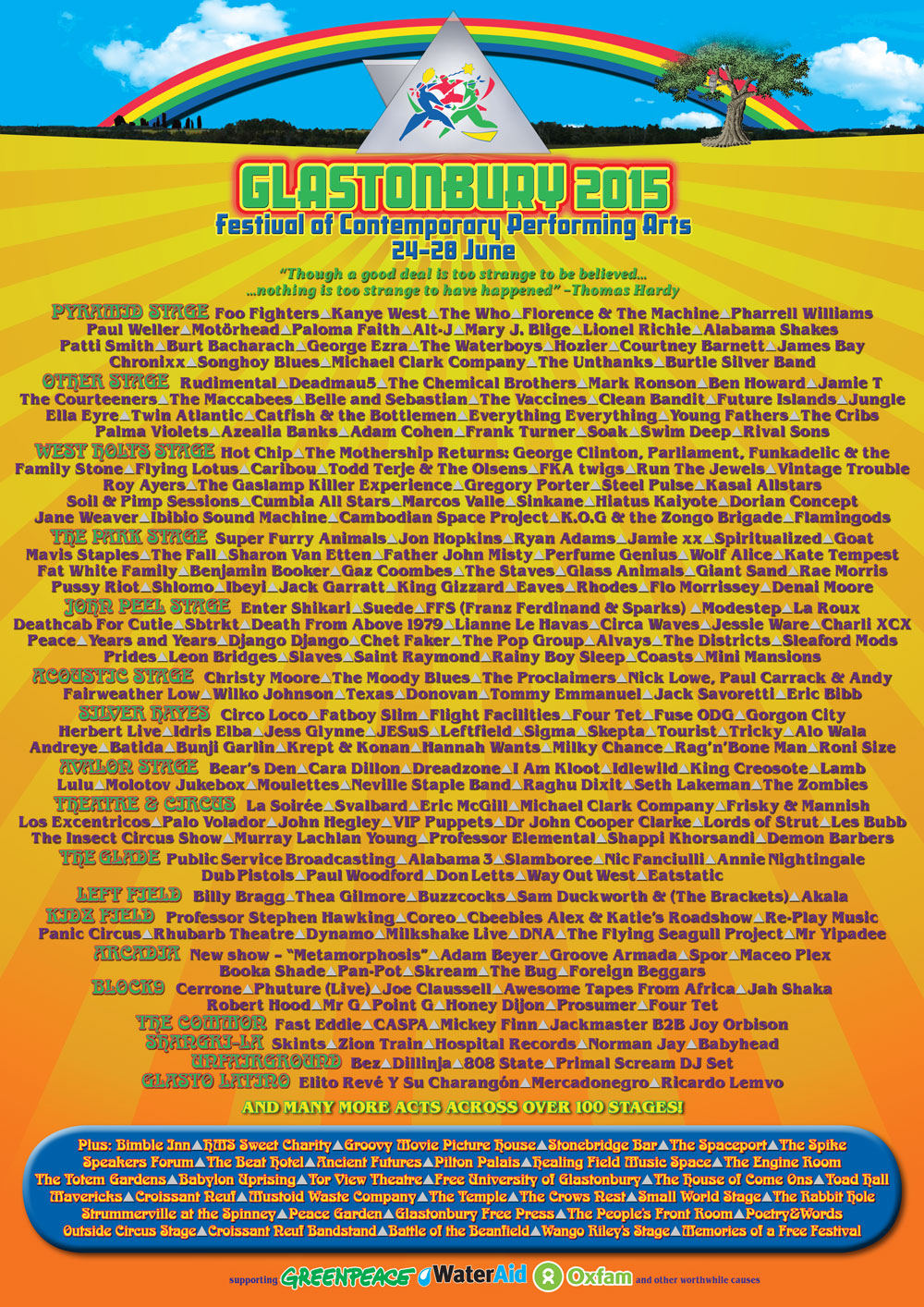 Lineup 2014
Headlining 2014 is Metallica, Kasabian & Arcade Fire.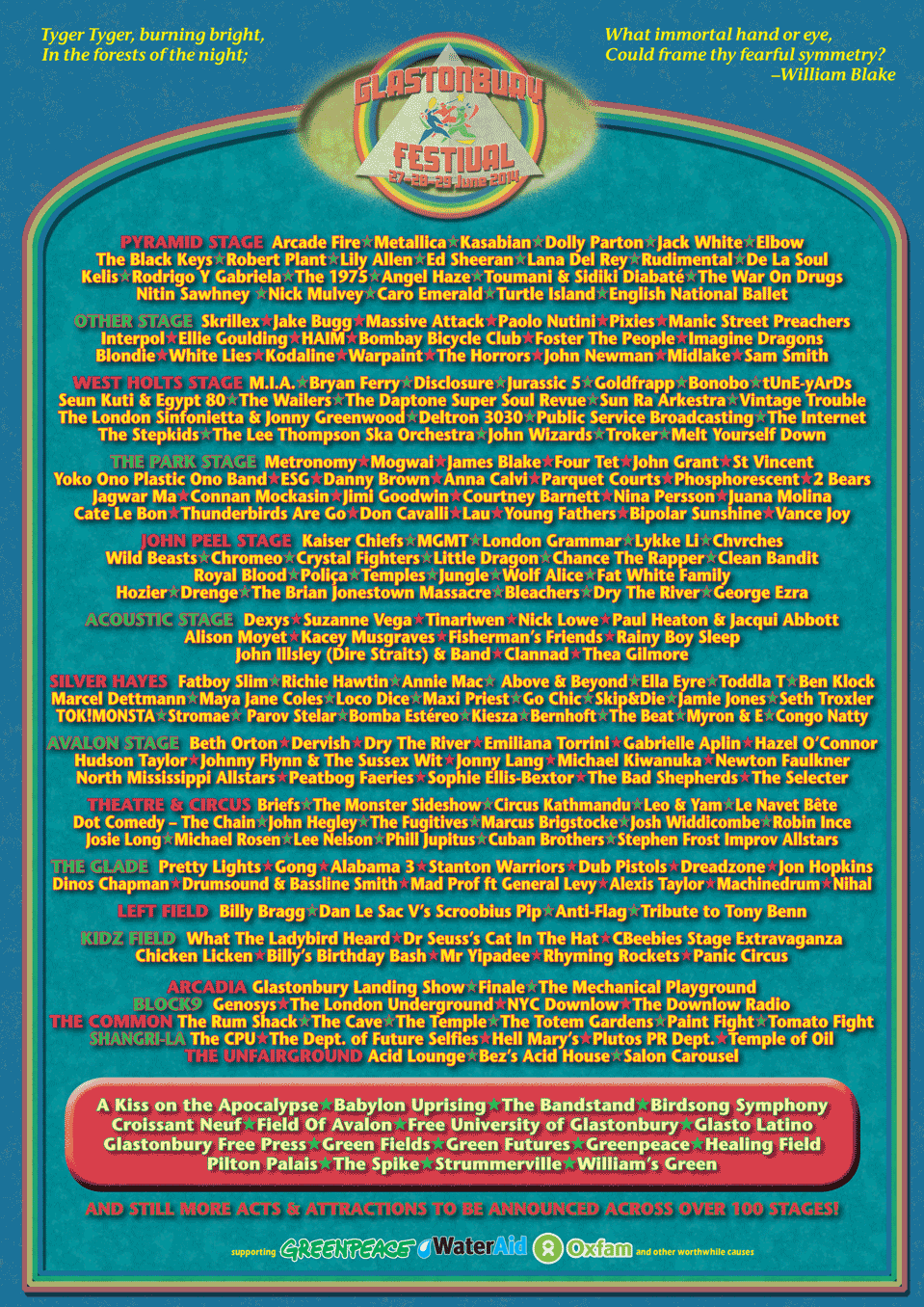 Lineup 2013
Headlining 2013 will be The Rolling Stones, Arctic Monkeys and Mumford & Sons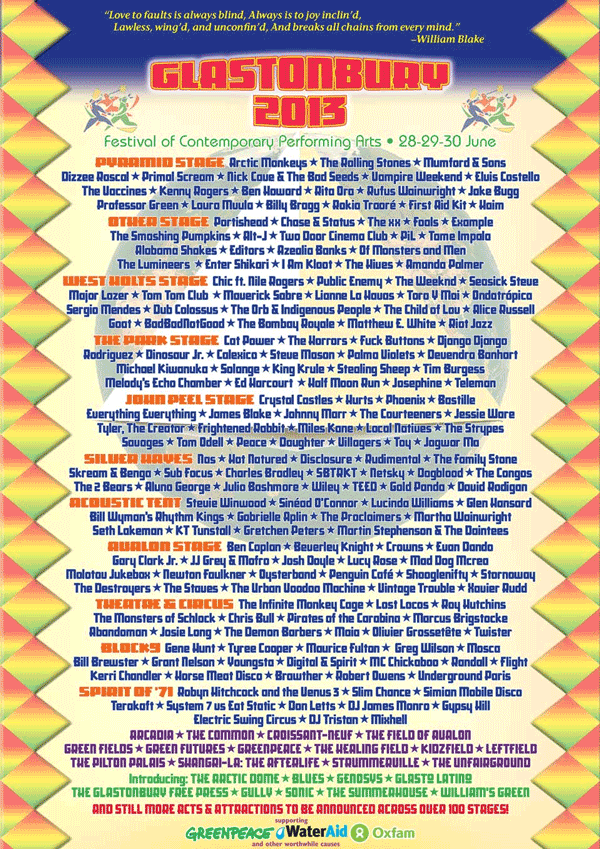 The first place for Glastonbury news: www.glastonburyfestivals.co.uk/news
This is where we live: www.youtube.com/watch?v=TdUu2DJH8gE
This is what we do: www.youtube.com/watch#!v=wRMThbTOq1w&feature=related
This is a tribute to a local hero: www.youtube.com/watch?v=GTlm6dU2xHk