The Summer Festival Guide has the latest additions to this years Sonar by Day and Sonar by Night lineups including Nils Frahm, James Holden, Simian Mobile Disco and more!
These are the artists that complete the program for Sonar 2014:
Nils Frahm, Buraka Som Sistema, Chris & Cosey, MØ, Daphni b2b James Holden, Simian Mobile Disco "Whorl", Tokimonsta, Ryan Hemsworth, Dj2D2, Monki, Debruit & Alsarah, Uner presented by Pioneer dj, Stwo, Dengue Dengue Dengue, Elijah & Skilliam feat. Flava D, Sau Poler, Jameszoo, Simmone Jones, Arufe, Pick A Piper, Octo Octa, Mwëslee, Shelby Grey, Kresy, Nev.Era, Pina, Mr. k!, Territoire, Eme Dj, Sunny Graves, Rayo 60, Xavi Mateu & Carlos Bayona, Sonia Gómez & Lucy Suggate & James Holden, Discos Paradiso Crew, Glue Kids, BSN Posse, Mario Nieto, 3QUINOX, Dj Enpunto, Dj Der, Ordre Etern, Sanatruja, Vallès.
Top international names
The popular young German pianist Nils Frahm will perform on the SonarHall stage, and will demonstrate why he is one of the most revered new school representatives, combining acoustic with electronic.
Meanwhile, British duo Simian Mobile Disco present their new project 'Whorl' at SonarComplex, in which bpms will be replaced by a primal ambient approach akin to Tangerine Dream.
Rounding off the new additions to Sonar by Day are new Nordic pop star MØ and two pulsating sets at SonarVillage from Canadian beat makers Ryan Hemsworth and Frenchman Stwo.
Sonar by Night highlights will include: the collaboration betweenDaphni (Dan Snaith, Caribou) and James Holden, who will join forces to offer an unprecedented and electrifying four handed dj set on Saturday night at SonarLab; a set by the BBC Radio1 DJ & presenter Monki who will close the SonarCar stage with UK house and bass music of the highest order.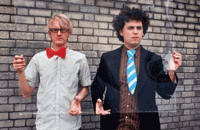 Red Bull Music Academy at SonarDôme
The infallible Buraka Som Sistema head the newly confirmed acts on the SonarDôme stage, curated by Red Bull Music Academy. The Portuguese group is famous for the assimilation of the most exciting in African and South American dance rhythms in a spectacular live show.
Joining them will be the mythical Chris & Cosey, founders of Throbbing Gristle, interminably investigating and advancing in the field of cutting-edge electronica; the exceptional LA producer Tokimonstafrom the Brainfeeder family; American housemaster Octo Octa; the fruitful alliance between Frenchman Débruit and Sudanese vocalistAlsarah; the UK garage and grime trio consisting of Elija & Skilliam(Butterz label chiefs) together with Flava D; Spanish nationals Sau Poler and Arufe, both of whose careers are about to take off; Peruvian cumbia-step duo Dengue Dengue Dengue; the contemporary electronica of Dutchman Jameszoo; charismatic electro-rock from American and Berlin resident Simonne Jones; and psychedelic groove from Canadian and ex Caribou drummer, Pick a Piper.
Today's excellent Spanish scene
Sonar completes one of its most exciting Spanish line-ups ever, drawing from the national scene's strength and depth in recent years.
New additions include the hypnotic electronica of Nev.Era, the industrial techno of Pina, the dream-noise of Sunny Graves, environmental drones from Rayo-60, Galician beatmaker Mwësleewho will close one of the nights at SonarCar, the cinematic hip-hop ofGlue Kids, bass music from BSN Posse, garage-house from Kresy, pictorial post rock from Territoire, the 3QUINOX audiovisual collision, the versatility and knowledge of Discos Paradiso Crew, supreme skills on the decks from DJ2D2, Dj Der, Enpunto and Shelby Grey, open-minded electropop from Xavi Mateu & Carlos Bayona, post-dubstep from Mario Nieto, the dance power of Uner (presented by Pioneer DJ), the noise experimentation of Ordre Etern, dance movement from Sonia Gomez and Lucy Suggate to the music of James Holden, the pop vocation of Eme DJ, the groovy house ofVallès, the future beats from Sanatruja and the dance floor versatility of Mr.k!.
This year, for the first time, Sonar will collaborate with the Mercat de les Flors venue, central reference for contemporary dance and performing arts in Barcelona. They will host the show "The Inquisitive Middle" at Sonar by Day, a dance piece created by choreographer and performer Sonia Gomez and dancer and performer Lucy Suggate, inspired by the music from "The Inheritors" James Holdenwho will be performing live.
Beside the main sponsor Estrella Damm and the further confirmed sponsors Red Bull Music Academy and adidas, Sonar will also be supported by Bershka, Ron Brugal, Pioneer Dj and illycaffè.