Hot on the heels of the first acts being revealed for RockNess 2013, the next heaving-with-quality announcement of artists heading to Dores this summer is here, including the first acts landing with devastating effect on the SUB CLUB SOUND SYSTEM and SOMA RECORDS on the ARCADIA AFTERBURNER.
First up, and we couldn't be happier, FATBOY SLIM is heading back to his spiritual home as Very Special Guest! There at the birth, and checking in to Dores as often as his in-demand globetrotting allows, no other artist in the festival's history feels the RockNess love – or drops such monster levels of raveability – as FATBOY SLIM. For those yet to experience the quite frankly outrageous party euphoria induced by Norman…get ready!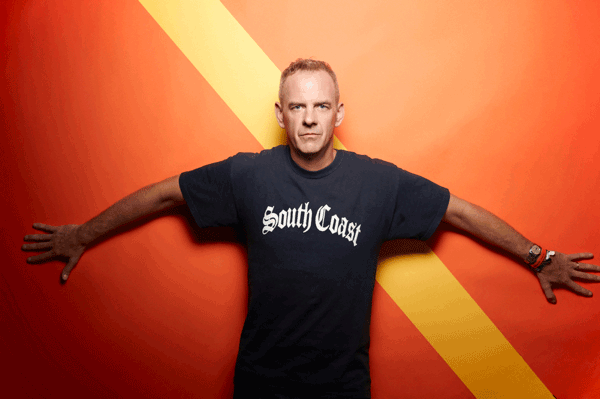 Sending this message to Rocknessers ahead of June, he has this to say…"Comin' home to baby on the shores of Dores…RockNess I've missed you…feels so good to be heading back to see how my wayward child has grown. Roll on June, roll on The Scottish Highlands, roll on the party…" We've missed you too Norman. See you soon!
With the tightest productions and finely crafted, vocal-laced gems, released across 3 genre-defining albums on their Anjunabeats label, ABOVE & BEYOND are setting the trance bar very high indeed. Playing to packed out crowds at the biggest dance events on the planet, the trio's relentless stadia touring schedule, which includes playing to 1 million people on Barra Beach in Rio, as well as soundtracking Richard Branson's Virgin Galactic Spaceship Two and taking their TATW radio show to the Twitter top spot across the world, RockNess is very pleased to be welcoming ABOVE & BEYOND to Scotland this summer.
MADEON is one of the most electrifying artists to have burst on to the scene in recent times. Having delivered a set of outstanding quality when he made his debut Scottish appearance at RockNess last year as part of an all-French assault headed up by Justice, the 18 year old megastar is back for more demolition! Mind boggling numbers of youtube views, production credits for the likes of Pendulum and Deadmau5, appearances at top festivals including Coachella…MADEON is on fire. Standby for a litany of sounds spanning nu-disco, house classics and full on electro bangers!
JULIO BASHMORE is leading the charge and cultivating house music like no one else right now. Which goes some way to explaining the level of excitement and stratospheric rise surrounding this Bristolian. Having garnered a devoted following based on the slew of singles and EPs he has put out since 2009, electrifying club sets, plus production on the incredible JESSIE WARE's Mercury-nominated Devotion (another RockNess must-see artist!), JULIO BASHMORE is delivering on the hype.
If anyone knows how to throw a banging party, STEVE AOKI does. The Dim Mak Records founder's style is totally unique. A bit of dub step, bit of house, little bit of pop intricacy too, AOKI's hardcore LA roots underpin his propulsive energy and raw punk attitude. STEVE AOKI rocks a crowd, and he'll most definitely rock Dores!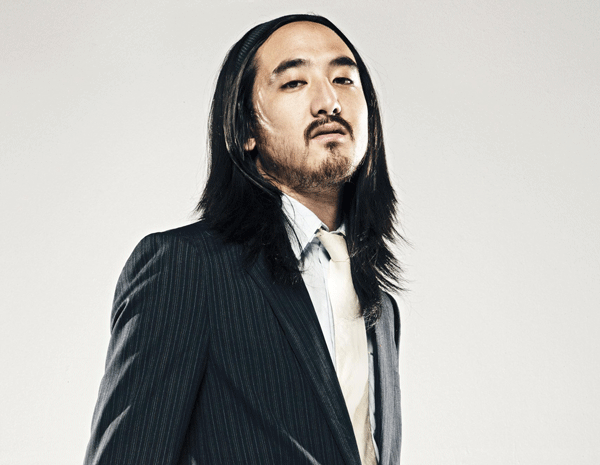 As a member of dubstep pioneers Magnetic Man, BENGA is co-responsible for an output of undisputable quality, punctuated with junglist tendencies, tech-laced soulfullness and guest vocals from the likes of Katy B and Miss Dynamite. Along with Magnetic Man comrade SKREAM, one of the genre's first and most prominent producers (La Roux, Bat For Lashes, Goldie and Toddla T), the two are forging the freshest musical directions, heard in its glory every Friday on their BBC Radio 1 'In New Music We Trust' show.
German house duo BOOKA SHADE channel the spirit of the underground but reach out to festival-sized audiences. Having leapt to the forefront of dance with a clutch of hit tracks, as well as lending production magic to artists including The Knife, Moby, Roxy Music and Hot Chip, and garnering a string of awards along the way, fans can look forward to hearing new material off EP 'Haleshop', released on the highly acclaimed Get Physical Music label which they co-founded.
Philadelphia's JOSH WINK is one of the most prominent exponents of the tribal forms of techno and house. Resting on the laurels of his huge success in the 90s has never been an option for WINK, who instead has consistently forged new directions in the underground scene, as well as enjoying the highest respect for his remixing of artists including Radiohead, Gorillaz and Nine Inch Nails.
To hear PAN-POT's simply colossal sound is to hear techno as it is intended. Tagging themselves as "the dark side of the force", PAN-POT plumb the deep uncharted depths of pitch black techno, turning convention on its head with an unorthodox kinetic sound that stands them as one of the genre's most dominant forces. The reverberations are still being felt from the last time our SOMA RECORDS friends brought PAN-POT to Scotland…so we are beyond excited to confirm they return in 2013, this time to RockNess.
A genuine homegrown hero, Glaswegian JACKMASTER's rise to fame is about as storybook perfect as it gets. Co-founder of the city's long running NUMBERS collective, which played to packed out crowds at the legendary SUB CLUB and swiftly spread to dancefloors across the world, the element of glorious surprise underpins his sets every time. Few can hype a crowd quite like JACKMASTER – as his global DJ'ing schedule in 2013 bears testament – and we are extremely pleased to be welcoming him back to RockNess for an unmissable set of sheer quality.
Regarded as one of the most forward thinking club nights in the world, the SUB CLUB's weekly SUBCULTURE residency is an institution that reigns supreme. HARRI and DOMENIC are revered by the electronic music fraternity the world over, and week in week out bodies are jacked at this inspirational residency. Last year we were spoiled rotten at RockNess as we celebrated the start of the SUB CLUB's 25 Years birthday party, Twelve months down the line and come June there will be no finer exponents of house music to bring the year-long birthday party to a close than HARRI & DOMENIC. And to toast the prospect of another 25 years of treats!
GARY BECK is one of the most prolific and inventive producers on the scene. A unique sound, and in high demand at the world's most respected clubs and festivals, his style can be heard on electro's most pioneering labels, notably SOMA RECORDS and his own imprint Bek Audio. Now on its 12th release, Bek Audio features a raft of top notch artists such as Slam, Mr G, Mark Broom and Speedy J.
HANS BOUFFMYHRE began his career in Glasgow with a night called 'Sleaze' where he booked and played alongside the likes of Andrew Weatherall, Funk D' Void, Chloe and Radio Slave.. Fast forward and his Sleaze Records is trailblazing as one of the UK's most impressive techno labels. HANS' tracks enjoy the support from luminaries including Richie Hawtin, Dubfire and Adam Beyer. Check him out this June and witness why.
JAGUAR SKILLS is a British DJ who has gained notoriety for his eclectic multi-genre, cut-n-paste style mixes. He has released hundreds of mixtapes, including across BBC Radio 1 and 1Xtra, and plays out to the nation with a weekly mix on the Trevor Nelson show. JAGUAR SKILLS has also dropped vocals on Grand Theft Auto, occupied a residency at Jade Jagger's Jezebel night at Pacha in Ibiza, then latterly at Jezebel happenings in Europe, Russia and Hong Kong, and retains his mystique by famously wearing a balaclava during performances.
These latest electronic acts join EXAMPLE, BASEMENT JAXX, MADNESS, THE VACCINES, BOMBAY BICYCLE CLUB, BEN HOWARD, ELLIE GOULDING, THE MACABEES, JESSIE WARE, CAMERA OBSCURA and NEWTON FAULKNER.