Latitude is absolutely ecstatic to welcome the universally acclaimed and much loved Alison Moyet, one of Britain's most successful female music stars ever, to the Film & Music Arena this year. Renowned for her famously sultry vocals that have seen her nominated for a slew of awards and propelled her into the spotlight; Moyet has enjoyed a wonderfully diverse and creative career to date; from reinventing British dance music in Yazoo to touring with Academy Award-winning French composer, Michel Le Grand. In 2013 Alison returned to her electro roots with the release of her first Top 5 album in 26 years and eighth solo album the minutes. Moyet's electro performance will bring festival goers of all ages together for a sensational set.

Taking to the BBC Radio 6 Music Stage after four hugely acclaimed, much loved albums with the award-winning band Doves, Jimi Goodwin will perform as a solo artist. Embarking on a solo career, Jimi's debut album Odludek showcases his trademark, doleful, baritone and twanging melodic bass lines. Playing almost every instrument on each track, spectators can look forward to a performance highlighting that award-winning talent. Bath Garage rockers Archie Bronson Outfit are back with entirely new material. Recently releasing their new LP Wild Crush, it is packed with raw-romance, brutal hooks and groovy soul reflections. Following on from release of their last LP Coconut, which won recognition and reverence around the globe, their latest music venture is a journey of sonic re-discovery and a simultaneous new adventure.

Following Latitude's stellar line-up of exclusive festival performances and eclectic range of music, the avant-garde pianist Hauschka will set the iArena ablaze with a selection of his experimental, prepared piano pieces. Hauschka is celebrated for his compelling live shows that reimagine the expressive possibilities of the piano through an array of imaginative 'preparations' on its internal mechanisms. Also performing on the iArena will be dance fusion sensation Phantogram. The duo, comprising of childhood friends Sarah Barthel and Josh Carter, first burst on to the scene with a unique fusion of hip-hop meets dream-pop. Since the pair's inception, they have gone on to collaborate with music heavy weights Big Boi and Outkast and promise to wow audiences with a lush and evocative performance. London's most intrepid and adventurous psychedelic troupe have traversed a whole new plateau of synapse-shredding euphoria in the wake of their cataclysmic third album MASTER. Blurring the synth and disco odysseys of the 70s, the guitar-noise fuelled infernos of the 80s, horrorscore schlock and a whole mess of other cathode-ray and speaker-stack birthed epiphanies into one futuristic and fearsomely compelling whole, Teeth Of The Sea continue to spin in their own unique orbit.

New Zealand's acclaimed sibling duo Broods will take to The Alcove with music form their debut EP Bridges. With a profound talent for emotional storytelling, the pair's music mixes distant instruments with stammering beats and synthesisers to create a unique brand of alternative pop. Following Broods' performance in The Alcove, will be the exciting Swedish songstress Seinabo Sey who will enthral festival goers with her euphoric blend of soul and pop music. Leeds based artist Joseph Lyons aka Eaves also joins the line-up on the stage. He has swiftly evolved from self-releasing a bunch of demos online into providing one of the most engaging live sets taking place in London, supporting Nick Mulvey, Slow Club and Keaton Henson.
Music company Transgressive is hitting its 10th Anniversary and celebrating in style with a host of its own events and parties, curated by the team. Hijacking the Film & Music Arena on Saturday night, the event will feature exclusive sets from electro veterans Simian Mobile Disco, the massively tipped Snakehips, a total festival exclusive from Two Inch Punch, as well as DJ-ing courtesy of the Transgressive and Bless teams. Live visuals on the night will be provided by Fay Milton from the band Savages. More surprise appearances are guaranteed on the night!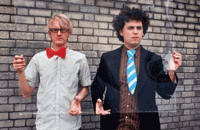 Keith Allen returns to Latitude this year with Keith Allen's Establishment Club on The Alcove with very special guests,23 Skidoo, DJ & producer Richard Norris, post-punk band Vic Godard & The Subway Sect, punk poet Jinx Lennon,soulful Thabo & The Real Deal folk rock band The Raglans, rock 'n' roll brothers The Hot Sprockets, left-wing comedian and author Mark Steel and Keith's inimitable Latitude's Got Talent.

BBC Radio 6 Music is proud to host the Sunday night closing party In the Woods. For over 12 years, Craig Charles has set the groove on 6 Music on Saturday evenings with his legendary Funk and Soul Show, he returns to Latitude with his Trunk of Funk – featuring the best in funk and soul from the roots of black music through to the current club sounds. Renowned UK house duo X-Press 2 are regular hosts of the 6 Mix on 6 Music. DJs Rocky and Diesel first rose to underground prominence in 1993, with their tracks Muzik Express and London Xpress; and later enjoyed mainstream success with their Number 2 smash Lazy, which featured David Byrne from Talking Heads. On playing Latitude, the duo said 'We're pretty excited to be playing at Latitude this summer, and to be a part of the BBC 6 music crew- doubly excited!'

Lance Horne and Nigel Richards will perform The Night Of My Wedding, with words by Neil Gaiman. This spectacularly poignant piece uses the words of the love poems Neil Gaiman wrote to his wife, Amanda Palmer. Lance Horne set Neil's unpublished poetry to an original score for the stage, which will debut in the Film & Music Arena. The National Portrait Gallery's choir in residence, The Portrait Choir, will be joined by a team of actors and New Century Baroque to performAnonymity, an exploration of the themes of isolation and loneliness within wartime. Performed under the striking backdrop of images from the National Portrait Gallery, this multisensory event combines the evocative and powerful music of Handel with poems and correspondences from soldiers, politicians and members of the public dating back from the Great War up until the present day. The National Portrait Gallery's Choir in Residence Programme is the first ever in-house music programme at a UK Gallery or Museum.

BBC Radio 3's Late Junction returns to Latitude this year on the Lavish Lounge. Beginning on Friday with anarchic Mancunian experimenter Paddy Steer; vocal harmony trio Lady Maisery with their take on the English folk tradition; and a rare visit from psychedelic Cumbia band Meridian Brothers, direct from Bogota. Saturday features Mariam the Believer, one half of Swedish alt-pop duo Wildbirds & Peacedrums; Late Junction's very own Mara Carlyle in collaboration with electronic composer Anna Meredith and a set from MOBO Award-winning jazz quartet Sons of Kemet. Finally on Sunday expect Balkan brass from London's Balkanatics; the gorgeous voice of singer-songwriterEska performing material from her new album; plus Italian duo Satelliti bring their heady mix of krautrock, jazz and electronica. Highlights from all these sets will be broadcast on Late Junction the week after the festival, along with sessions and interviews recorded on site.

An icon himself, Latitude is delighted to welcome David Bailey, photographer of some of the most iconic images of the last five decades, to the Film & Music Arena to talk about his work with Tim Marlow, art critic and director of artistic programmes at the Royal Academy. Bailey's work and recent exhibition at the National Portrait Gallery, Stardust,includes revealing, intimate and unforgettable portraits of the faces that have defined multiple generations, from the infamous Kray Twins and the starlets of the 60s, to the faces we see everywhere today; Kate Moss, Jack Nicholson and Damon Albarn. Beyond photography, Bailey is a filmmaker, sculptor and painter, and his appearance at Latitude will offer the audience an insight into the mind of a man whose work has shaped our image of the world. Multi-award winning filmmaker Nick Broomfield also joins the Arena to discuss his work, including his new documentary film Tales of the Grim Sleeper, examining the apartheid and class system in the US.

Additions to the film programme include Sheffield Doc/Fest who present Love is All, a climatic journey through the 20th-century, exploring the themes of love and courtship on screen in a century of unprecedented social upheaval. This is the celluloid story of love and courtship since the birth of the movie camera; told with spellbinding footage from the British Film Institute archive. Directed by Kim Longinotto, edited by Ollie Huddleston and set to a stunning Richard Hawley soundtrack.

Film 4 presents a number of film shorts across the weekend. Pitch Black Heist by John McLean – BAFTA winner for Best Short Film, starring Liam Cunningham and Michael Fassbender as professional safe crackers who meet on a simple job to relieve an office safe from its contents. Jonah by Kibwe Tavares – a big fish story set in Zanzibar about a beach boy with big dreams and the human cost of progress written by Jack Thorne and directed by Kibwe Tavares, starring Daniel Kaluuya. Dr. Easy by Shynola – the first fiction short from music video collective Shynola, sees Michael (Tom Hollander) as a broken man with a gun, surrounded by armed police. A robot with a medical degree is dispatched – but can it save him? London Short Film Festival will present a programme including shorts from Matt Kirkby, Felix Massie andLouise Paxton. Other short films across the weekend come from Brian Crano, Ben Bee, Eleonore Pourriat, Josie Long & Doug King and Tim Key & Tom Basden.

Latitude is incredibly excited to announce that everyone's favourite grumpster, and two-time Comedy Award winner Jack Dee will appear at Latitude, taking a break from moaning about the smallest of annoyances to help his fellow festival goers. In Jack Dee's Helpdesk the grouchy comic is joined by a panel of brilliant comics including Jeremy Hardy, Seann Walsh and Katherine Ryan to offer advice on audience members' problems. He promises that "in no way'" will your issues be "ridiculed in front of a live audience". Here's hoping!

Also joining the comedy line-up is comedian, author, sports pundit and husband Mark Watson, duly recognised for his endearing wit and quirky remarks, and multi-talented comedian, actress, singer, musician and winner of The Soho Theatre One Night Stand Up Award Vikki Stone. Up and coming stand-up Ed Gamble started out doing sketches at university and the Edinburgh Fringe Festival, going on to co-present the Peacock & Gamble Podcast. A permanent presenter on BBC Radio 4 Extra, festival goers can look forward to his ad hoc material.

Winner of the Leicester Mercury Comedian of the Year in 2012 the Welsh wonder that is Matt Rees joins the eclectic mix of award winning performers in the Cabaret Arena. The Pin bring their reformed double-act to Latitude. Comprising of Ben Ashenden and Alex Owen the pair have enjoyed a sell-out run at the 2013 Edinburgh Fringe Festival and won theBest Show award at the 2013 London SketchFest. Having generated a huge buzz on the comedy circuit with his unique brand of well-crafted gags and acerbic delivery, Matt is deserved of high praise from audiences and critics alike. Making waves on the plateau of eccentric comedy sketches Massive Dad might just be the funniest thing you ever see and they make their festival debut on the Saturday morning. The Monster Comedy Shed, perhaps the smallest comedy venue in the world, will set up base hosting its own concentrated line-up to an intimate crowd of 3-4 people. Rising star Sean McLoughlin who, referred to as the "Albert Steptoe of stand-up" (Chortle), is a rare and humble breed of comic also joins the bill and Fancy Chance, one of the UK's premier burlesque clowns and performance artists, and the reigning Alternative Miss World comes to Latitude with I heart Bush: The Kate Bush Movement.

On the beautiful Waterfront Stage will be winner of eight Tony Awards, four Drama Desk Awards and a Grammy, the Broadway smash hit musical Once heading to Latitude with highlights from the musical, having reached worldwide recognition. Each actor doubles as a musician bringing the soaring score to life, including Falling Slowly, the Oscar-winning song from the original film. The combination of the show's heart-warming story and exuberant tunes is sure to warm you through and through. Audiences will be further mesmerised by the sultry performance of German Cornejo & Gisela Galeassi in a contemporary rendition of the Argentinean Tango. Specially commissioned by the prestigiousSadler's Wells, their critically acclaimed performance promises to be one of the highlights of Latitude's dance programme. Showcasing an intricate and beautifully delicate piece Historic Royal Palaces: Glorious Georges is an intriguing performance of the secrets revealed through dance in the Georgian era.

Added to the ever-expanding Theatre programme at the festival is a Paines Plough and Birmingham Repertory Theatre production, Hopelessly Devoted by Kate Tempest. Chess is in prison. Facing a lengthy sentence, her cell mate becomes her soul mate, but when Serena is given parole, Chess faces total isolation. Hope comes in the form of a music producer looking for a reason to love music again. She finds a powerful voice in Chess, but to harness her talent, Chess must first face her past. Lyrical fireworks. Live music. This is a story of love and redemption. Inspired by a dream, the revelations of whistleblower Edward Snowden, and the debate surrounding State Surveillance, Theatre Ad Infinitumcreates a nightmarish future where the state is secretly watching citizens' minds in the Theatre Arena with Light, the codename given to metadata. Fusing graphic novel and cinema inspired sci-fi visuals and sound with non-verbal physical storytelling, Light brings to life a very disturbing future. In accordance with the arresting themes of other theatre performances, audiences are invited to delve into the Kafka-like world of Strike! and explore man's desire to break free from bureaucracy and the constraints of work. Directed by Keziah Serreau and devised with a company of five highly skilled performers, Strike! uses intense physicality and humour, innovative aerial structures and a deluge of cardboard boxes to blur the boundaries between circus and theatre.

In Pandora's Playground Forward Theatre Project presents BIRD – a piece of outdoor theatre about flight, freedom and the relationship between humankind and nature. A lonely young boy makes friends with a fledgling bird, and his eyes open to the natural world around him. An unusual and heart-warming modern fable, appealing to adults and children alike. In line with Latitude's theme of Secrets & Lies Meridian, an immersive theatre experience by Cross Collaborations for Theatre Delicatessen's SPACED2014 invites, challenges and dares you to enter a new world. Inhabited by an eclectic array of performers they will take over Pandora's Playground in an elegant and exquisite performance. Renowned for its iconic Black Box theatre installation for an audience of one, Bootworks Theatre will present a specially commissioned piece titled The Redboxes for Latitude this year.

This summer, chance upon a unique, celestial experience in The Faraway Forest as the award-winning Undeb Theatreshares a magical tale under the night sky. Comets is a play about love, lies and the expanse of the galaxy, following two teenagers on the cusp of adulthood, how growing up is changing their present, but the profound and unchangeable effect their relationship and life together has had on them. Also attending Latitude will be the non-government funded charity Stonewall who are renowned for campaigning and lobbying for the equal rights of gays, lesbians and bisexuals in the UK. Recently Stonewall has helped secure civil partnerships.

Joining the Literary Arena will be Executive Director of Greenpeace Jon Sauven, Frank Hewetson one of the Arctic 30 activists who was arrested in international waters off northern Russia after staging a protest against oil exploration and the much loved British fashion designer Vivienne Westwood with her strong passion for ecological issues and protecting the planet. They will host an event on Save The Arctic, the Greenpeace campaign launched by Westwood which hopes to create a global sanctuary in the Arctic and to ban offshore oil drilling and industrial fishing in the wider Arctic region.

In partnership with Latitude the New Statesman will host a panel discussion across the weekend on the subject ofSecrets & Lies, starting with Literary Dystopias. The panel features Meg Rosoff, award-winning young-adult author best known for the brilliant post-apocalyptic novel How I Live Now, which went on to be made in to a film, New Statesman columnist, author, and sci-fi fan Laurie Penny; and winner of Granta's Best of Young British Novelists 2003 Toby Litt,whose repertoire of books include Journey into Space. Chaired by Tom Gatti, New Statesman's Culture Editor, the second panel on gaming will include the Associate Features Editor at Eurogamer Ellie Gisbon, Kotaku UK's new Editor, writer and author on video games Keza McDonald, Media Molecule's Siobhan Reddy and Barry Meade from Fireproof Games.

Joining the roll of prominent authors in the Literary Arena Josh Cohen will be taking part in the WHO ARE YOU? panel. With some fascinating insights into the way that the modern world, with its 24 hour media, social networks and reality TV, is altering the way we think of ourselves. Also in the Arena will be the prominent journalist, author, documentary maker and broadcaster Sarfraz Manzoor chairing a panel of Extraordinary Women with author of Mrs Hemingway Naomi Wood, and New Statesman TV critic, journalist and author Rachel Cooke.

In the Shed of Stories author of Moondust and Totally Wired Andrew Smith will talk about the Bitcoin's mysterious creator, Satoshi Nakamoto. Winner of The Thwaites Wainwright Prize for UK Nature and Travel Writing 2014 Hugh Thompson brings excerpts from his award-winning book The Green Road into the Trees. Having written books about Peru, Mexico and the Indian Himalaya, Hugh sheds light on the most exotic and foreign country of them all – his own. In partnership with Latitude Litro Magazine, publishers of literary short fiction, nonfiction and poetry, will host enlightening talks throughout the weekend, starting with editor-turned-writer Luke Brown in a conversation with his contemporary James Miller. Joining them in the shed will be author of the dystopian novel Fallen Land Patrick Flanery talking with historian and TV presenter Kate Williams and finally the novelist, editor, publisher and translatorBen Fergusson in discussion with new literary voice Rebecca Swirksy.