Boardmasters has already announced a host of incredible acts for the August 2013 line up, but the fun doesn't stop there with house, electro, dubstep and drum n bass on the cards at the recently revealed Unleashed and Marley Point stages.
If Basement Jaxx and The Vaccines aren't enough for festival-goers to get crazy to then the newly named Unleashed stage ought to do the job.
At the helm, dubstep innovator, producer and legend Benga will be delivering a hedonistic cocktail of dubstep and drum & bass to all those partying in this epic arena. With two successful albums under his belt, producing for Katy B, working on a new Magnetic Man album and a BBC Radio 1 show with partner Skream, you don't get much bigger than Benga.
Joining the madness on the Unleashed stage, producer extraordinaire Redlight will be smashing up the dance floor with summer vibes, heavy beats and hyped club tracks. Having previously toured with the likes of Disclosure, Rudimental and Magnetic man, Redlight will once again be in good company on this bass warrior stage.
The tasty line up doesn't stop there with BBC Radio 1 and 1Xtra presenter MistaJam and his special project "MistaJam presents Speakerbox" and electronic pioneers Simian Mobile Disco joining the list of awesome acts raising the roof on the Unleashed stage.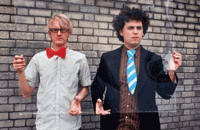 Next up in this already immense billing is bona fide legend, American hip-hop musician and DJ Grandmaster Flash. One of the pioneers of hip-hop and the inventor of the cross fader and the Quick Mix Theory, his Boardmasters performance is guaranteed to be like no other.
Over on the cliff edge, the House of Marley returns for 2013 with what was one of the most popular areas at Boardmasters 2012. With a whole host of ferocious acts on the line up, The Marley Point will once again pull in the crowds with relaxing and subtle beats during the day, smashing out some of the best music and entertainment by night.
Kicking off the Marley Point party is one of the UK's most buzzed-about house acts Dusky with tracks from their fresh new EP Nobody Else and dropping tracks from last year's massive Flo Jam.
Keeping the party vibing, electronic duo Bondax will also be taking to the Marley stage with their upbeat melodies and 90's house style tunes including the phenomenal Gold and It's You guaranteeing hands-in-the-air moments throughout the night.
Another Marley highlight includes Rinse FM's garage and house whizz kid T.Williams. One of the driving forces behind UK house label Deep Teknologi, T.Williams continues to rise through the UK house and bass ranks and will be stepping up to the plate at Boardmasters with some seriously deep tracks.
Watch these house, drum n bass and dubstep marvel's smash it whilst taking in the jaw dropping views on offer at the Marley Point stage.
CORNWALL * 7th– 11th August 2013