A double helping of Flying Lotus
The man behind the Californian Brainfeeder label and an artist admired all over the world, Flying Lotus is an essential benchmark in today's hip-hop and electronica, capable of blending all types of genres within his songs to create a highly recognizable style all his own, at the point where jazz, psychedelia and abstract beats converge. He is just about to release his new album on Warp, and at Sónar we can enjoy a double helping of his talent, with two shows at Sónar by Day: one heading the Brainfeeder showcase and another as part of the line-up on the SonarDôme stage curated by Red Bull Music Academy (he was an Academy participant in 2006).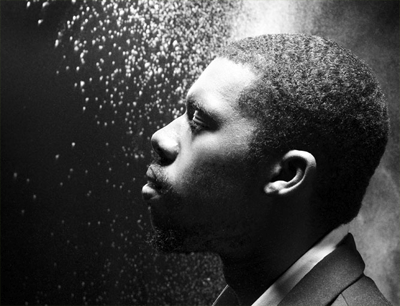 Emerging talent of 2012
The Canadians Trust have emerged as one of the surprises of 2012 with the dark and overpowering pop of their (deservedly) acclaimed debut album. The same is true of Russia's Nina Kraviz, the new star of European electronica, who joins the line-up presented by Red Bull Music Academy to present house gems from her first and highly praised self-titled album. The AmericanStar Slinger, meanwhile, is beginning to set tongues wagging in increasingly wider circles with his original sessions and mixtapes covering house, hip-hop and electronic syncopation.
Sonar presents the world premiere of Mostly Robot
Soul explorer and innovator of electronic live performances Jamie Lidell; the prestigious experimentalist Tim Exile; finger-drumming virtuoso Jeremy Ellis; New York's 2x DMC World Champ, DJ Shiftee; and the keyboardist and regular member of Lidell's band Mister Jimmy. They are the 5 members ofMostly Robot, the new band conceived by Native Instruments, who will be introduced as a world premiere at Sónar by Day. Truly 'live', each musician plays independently of each other – instruments are synced only by the human element, in the tradition of inspiring jazz concerts. The Sónar showcase is also a rare moment to catch a glimpse of yet unreleased song material from individual band members. The music will be accompanied by a visual concept from Berlin's extraordinary collective Pfadfinderei.
Complete line-ups of the BBC Radio 1 showcase and SonarDôme stage by Red Bull Music Academy
For a second year running BBC Radio 1 have joined forces with Sonar and programmed a very special line up curated by Annie Mac. Annie will host theBBC Radio 1 Presents stage on June 15th and BBC Radio 1's Essential Mix will broadcast live from 0200-0600 (EST) (0100-0500 BST) with the live show from Simian Mobile Disco (presenting their new record, "Unpatterns") and DJ sets from Annie Mac herself on the decks , the duo of French DJs Brodinskivs Gesaffelstein and British beatmakers duo Jack Beats. For more information www.bbc.co.uk/radio
In addition to Flying Lotus and Nina Kraviz, the line-up on the SonarDôme stage curated by Red Bull Music Academy is now complete with the addition of two more acts: Italy-based psychedelic disco trio Esperanza (a new signing to the acclaimed Gomma label) and the new project of Swiss DJ and producers Faktor and Clinic, Radiorifle. The Red Bull Music Academy, a world-travelling music school which will stop in New York for its 15th yearly edition this September, has been curating the SonarDôme since 2009, with previous editions featuring artists such as Katy B, Brandt Brauer Frick and Pilooski's Discodeine.
New Spanish additions
Sónar once again selects the most relevant and interesting outfits on the Spanish scene today for the festival's audience.
The latest additions include live shows by Arbol (presenting his new album, halfway between electronic and acoustic sounds), El_Txef_A (quality deep house from Bilbao), Koulomek (with a show featuring visual and interactive electronica), the Barcelona-based Cadiz native Fábel (melodic IDM) andMicrofeel (cinematic electronica), and sessions by Logical Nonsense (with a set of ambient electronica to kick things off), the eclectic electronics of emerging Coyu, the young and increasingly popular teams Yall Djs andMachine Beats, the two classic names of DJ2D2 and Amable (at Sónar for the first time), the dj and director of the Ibiza Sónica radio station Igor Marijuán, the bloated beats of Blastto, a head-to-head set with Guillaminoand Diego Armando (one of the main men behind the Bankrobber label) and the experimental and danceable techno of Eduardo de la Calle.
New additions to Sónar 2012 (04/17/2012)
Flying Lotus (US)
Trust (CA)
Nina Kraviz (RU)
Native Instruments presents Mostly Robot with Jamie Lidell, Tim Exile,Jeremy Ellis, DJ Shiftee, Mister Jimmy and Pfadfinderei
BBC Radio 1 presents Simian Mobile Disco (UK), Brodinski & Gesaffelstein(FR), Jack Beats (UK), Annie Mac (UK)
Star Slinger (US)
Esperanza (IT)
Radiorifle (CH)
Arbol (ES)
Blastto (ES)
Amable (ES)
Igor Marijuán (ES)
El_Txef_A (ES)
DJ2D2 (ES)
Yall Djs (ES)
Logical Nonsense (ES)
Microfeel (ES)
Fábel (ES)
Machine Beats (ES)
Eduardo de la Calle (ES)
Coyu (ES)
Koulomek (ES)
Diego Armando Vs. Guillamino dj (ES)