For its penultimate Chapter 8 district line-up announcement BoomTown steps into TrenchTown, one of the festival's most popular districts and the city hub of all things reggae, dub, dancehall and jungle. At its heart is the Lion's Den, an ancient temple towering 40ft into the sky and the UK's largest dedicated reggae stage. Elsewhere in the district, the Hidden Woods stage is all about the beach party vibrations and deep into the woodland Tangled Roots celebrates sound system culture to the fullest, while all new stage The Windmill is the place to go to soak up laid-back folk, reggae, soul and funk sounds.
Topping Chapter 8's monumental line-up are two acts who represent so much of BoomTown's heritage and finally make their debuts at the festival; the legend that is Damian 'Jr Gong' Marley and New Zealand dub dons Fat Freddy's Drop. Joining them is a collection of previously announced reggae and dub big hitters; Morgan Heritage, Inner Circle, Tarrus Riley, Junior Kelly, Channel One meets Mad Professor, Kabaka Pyramid & The Bebble Rockers, Little Roy and Mungo's Hi Fi LIve, plus a fresh wave of additions that includes Pama International, Alaine and Dean Fraser with Blak Soil Band, Earl Gateshead, Kiko Bun, Hollie Cook andIQulah Rastafari.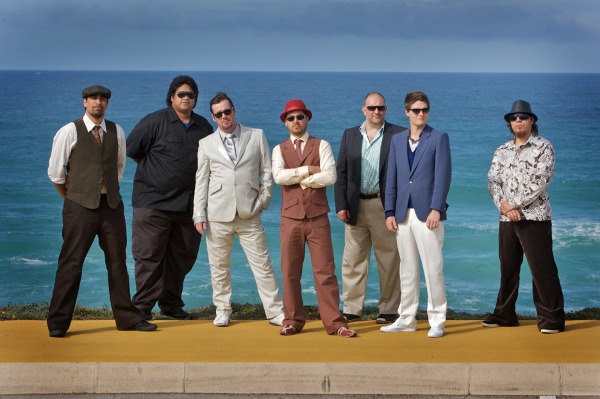 Bashment fans will be getting their dutty whine on to dancehall queens Tanya Stephens and Soom T, The Heatwave alongside an explosive line-up of UK vocal talent including Big Narstie, Tippa Irie, General Levy, Flowdan, Rodney P, Demolition Man, Skibadee, Solo Banton, Serocee, Stush and Nadia Rose, plus Japanese soundsytem collective Part2Style and US producer6Blocc.
Repping the ragga junglists and dubwise DnB heads are the likes of Congo Natty feat Congo Dubz, Tenor Fly & Iron Dread, Benny Page vs Ed Solo, Aries, Dreadsquad & Blackout JA plus Uncle Dugs dropping a 'Jungle Renaissance Rinse FM set'.
Full TrenchTown Line-Up:
Damian 'Jr Gong' Marley, Fat Freddy's DropMorgan Heritage, Inner Circle, Tarrus Riley, Junior Kelly, Tanya Stephens, Kabaka Pyramid & The Bebble Rockers, The Heatwave presents Showtime feat. Big Narstie, Tippa Irie, General Levy, Flowdan, Rodney P, Demolition Man, Skibadee, Solo Banton, Serocee, Stush + Nadia Rose, Congo Natty feat Congo Dubz, Tenor Fly & Iron Dread, Little Roy (Battle For Seattle), The Skints, Mungo's Hi-Fi Live Band feat. YT, Charlie P, Eva Lazarus + more, Channel One Meets Mad Professor,Benny Page Vs Ed Solo, Zion Train, Prince Fatty & Horseman, Soom T, Pama International, Alaine and Dean Fraser with Blak Soil Band, Earl Gateshead, Kiko Bun, Hollie Cook, Wrongtom & The Ragga Twins, Dreadsquad & Blackout JA, Aries, Laid Blak, IQulah Rastafari, ManuDigital, Part2Style, Uncle Dugs 'Jungle Renaissance Rinse FM set', 6Blocc, Sticky Joe & Cheshire Cat, Stagga & Ras Robbie, Baby Dub, Skitz, Joe Burn, Jinx in Dub, The Resonators, onlyjoe, Eva Lazarus, Backbeat Soundsystem, Illbilly Hitec ft. Longfingah, Kelvin 373 + Born On Road, Delhi Sultanate & Begum X, Unit 137 Sound System + Lionpulse Sound System AKA Lion Unit, Fleck, Dope Ammo, AAA Badboy, Amabadama, Donette Forte & Urban Lions, General Roots, General Skank, Samsara, Dubheart, Disorda, Danny T & Tradesman, Jam Jah feat. Lion Art, Leo Samson, J-Man Selecta, CHIEF ROCKAS, Daddy Nature, Escape Roots feat. Tom Spirals, Mattykore, Fat Stash, The Mr Bassie Band, Captain Accident, Arrival Sound, Steel City Rhythm, Rubberdub Soundsystem, Countryman Soundsystem, Titan Sound, Kaotik Kartel, Prank Dancehall, Shanti Squire & MC Little Tree