STANDON CALLING 2012 ANNOUNCES…
DEATH IN VEGAS / BEARDYMAN / FAT FREDDY'S DROP
CASIOKIDS / FIELD MUSIC / GABBY YOUNG AND OTHER ANIMALS / KING CHARLES
STEALING SHEEP / YEARNERS / DUB PISTOLS / VADOINMESSICO / JENNY O.
Very Special Guests in The Cowshed – THE TIME AND SPACE MACHINE
Thought-provoking, charismatic and bursting with character, this year's headliners Death in Vegas, Beardyman and Fat Freddy's Drop are sure to bring the Main Stage to a standstill – but that's not all, as Standon Calling announces a raft of supporting acts, as well as very special guests in The Cowshed The Time and Space Machine.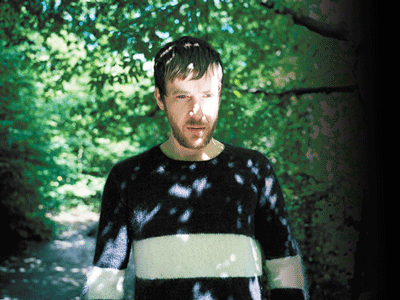 Rock meets electronica as
Death in Vegas
heads up Saturday night. Richard Fearless's minimal beats meet psychedelic flamboyance and progressive rock stamina meets throbbing basslines.Since the project emerged with a 1997 debut, Death in Vegas has continued to grow, expand and experiment – and 2011's critically acclaimed 'Trans-Love Energies' album is testament to that. Expect an audio-visual treat, as Fearless's imagination runs wild – this will be stunning!
Beatbox, MC, musician and all-round vocal genius, Beardyman joins Standon Calling 2012, promising a non-stop show that'll be impossible to label. Just what IS Beardyman? Unpredictable, thoroughly entertaining and magic – that's what! And sliding in on Sunday, bringing with them their own brand of dub-funk-reggae-soul are Fat Freddy's Drop – the seven-piece outfit who've won fans around the world with their chilled out vibes.
Also announced to play Standon Calling 2012 is The Time and Space Machine, Richard Norris's latest – and trippiest – exploration of the psychedelic side of music. There's Moshi Moshi's Norwegian synth-poppers CasioKids. Sunderland's engaging wonky electronic pop brothers Field Music, whose latest album is receiving widespread acclaim and inspiring a new psychedelia. Long-time friend of Standon Calling, Gabby Young and Other Animals – whose new album is due this summer – returns, wilder, bolder and more irresistible than ever. Expect a brassy, bouncy, slinky and theatrical musical mystery tour punctuated with elements of burlesque and figments from Gabby Young's rollercoaster imagination.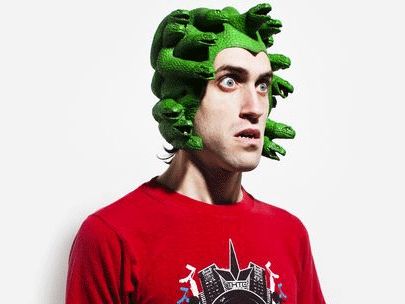 Recently voted MTV's 'Brand New for 2012' one to watch,
King Charles
will thrill with his curious glam folk pop breezy sound.
Stealing Sheep
continue the psych-feel, with lo-fi harmonic pop. Innovative three-piece folk band
Yearners
join the party. London's dub-punk-big-beat-reggae duo
Dub Pistols
are back, with a new album to show off. Join delicious 'freak'-folkers
Vadoinmessico
or get lost in singer-songwriter
Jenny O.
's infectious melodies. Standon Calling 2012 is all about exploration – and with these acts you can really lose yourself in the music!
Two For Joy Music, The Green Note and Owlsworld present The Lordship – the folk stage – at Standon Calling 2012. Camden's The Green Note has gained a reputation as one of London's premier intimate live music venues, and has become renowned for hosting the cream of the crop of folk, blues, roots, Americana and world music. Two For Joy Music, hatched in The Magpie's Nest and Cut A Shine Hoedown Collective, provides the tools for the musical extended family to connect, expand and grow. Owlsworld work closely with a host of national and international touring folk and roots bands, from bluegrass to blues.
Standon Calling is a three-day party featuring musical icons, breakthrough acts, a swimming pool, themed fancy dress, an on-site nightclub, bars that never close, sprawling arts installations, roaming interactive theatre, the weird and the wonderful – and so much more besides.
For a snapshot of what to expect this year from one of the UK's most interactive – and creative – festivals take a look at this video from Standon Calling 2011:
http://vimeo.com/31516076
.
Standon Calling 2012 has some other exciting plans to unveil over the next couple of months – and they're always interested in fans' input and feedback on the Facebook page.
This year will be bigger, better and brighter… Come together!