Addtions from the american continent for this years Open'er Festival include Interpol, Haim & Darkside.
Interpol
Fortunately, 2014 sees the return of this New York postpunk trio, creators of possibly the albums of the early 2000's – the highly acclaimed Turn On The Bright Lights and Antics. Powerful and affecting, their masterful command of pace, atmosphere, and reverb-drenched guitar mark them out as very special indeed. No-one does fragile aggression and melancholy quite as dramatically and their upcoming fifth album will cement Interpol's status as one of the millennium's best bands.
Haim
Hailing from the San Fernando Valley, HAIM consists of three sisters, like Tchekov's play. Music is truly a family affair for the band: the sisters, Este, Danielle, and Alana Haim, grew up playing classic rock songs with their parents in a family band, aptly called "Rockinhaim." Then the girls decided to strike out on their own and began writing their own material. In their music, critics often hear echoes of Fleetwood Mac and 90s all-female bands like En Vogue and TLC. Their debut full-length Days Are Gone charted at #1 in the UK, earning the record gold status. In 2013, the band performed at Glastonbury Festival and many more, also earning the title of BBC Sound of 2013.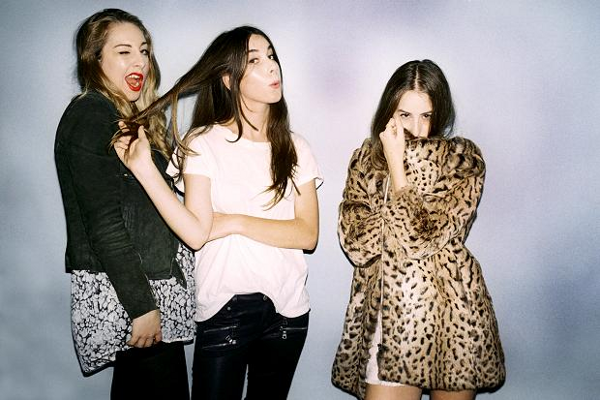 Darkside
DARKSIDE is the collaborative duo of guitarist Dave Harrington and electronic producer Nicolas Jaar. They summon a hybrid of electronic music and psychedelic rock with the kind of artistic depth and breadth for which the term "progressive" was coined. In the autumn of 2013 they unveiled their debut full length, Psychic, via Jaar's own Other People label. DARKSIDE aren't dancefloor producers taking a stab at rock music; nor are they a rock band paying homage to their new favorite techno 12­inches. They're deep listeners and creators of both who see little need for distinction between their favorite sounds.