Nick Cave & The Bad Seeds
A band famous to all from post-punk afficionados to the music TV and Internet generations. Their new album was one of the most anticipated returns in recent years. Ladies and Gentlemen, for the first time at Open'er Festival, the masters of dark poetry, Nick Cave and The Bad Seeds! They will perform on 4 July on Main Stage.
This year, we celebrate the 30th anniversary of Nick Cave and the Bad Seeds as formed by leading man Nick Cave, multi-instrumentalist Mick Harvey and guitarist Blixa Bargeld. From the very start, they were able to create their own version of alternative rock, incorporating elements of punk, gothic rock, no wave and blues.
In these three decades, they underwent countless line-up changes (with Cave now remaining the only original member), released 15 full-length albums and raced through a handful of genres, from the definite post-punk of first releases, through songwriter ballads and melancholic pop duos with Kylie Minogue or PJ Harvey to raw garage rock. In every genre, they can count legions of faithful fans, most of all thanks to Cave, his charisma, the unique voice and a talent to write poetic, dark and often ironic lyrics.
Mid-February 2013 saw the release of Nick Cave and the Bad Seeds 15th studio album "Push The Sky Away", promoted by singles "We No Who U R" and "Jubilee Street". Well-received by critics from the very start, "Push The Sky Away" was called a "majestic and desolate masterpiece" (NME), one of the best records in the catalogue of this prolific Australian legend.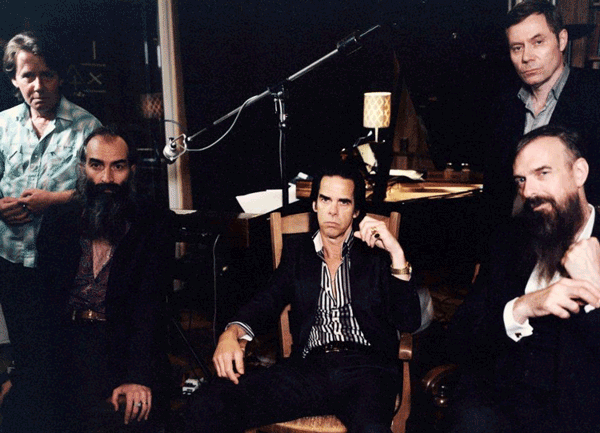 Kendrick Lamar
"Now everybody serenade the new faith of Kendrick Lamar/ This is king Kendrick Lamar" – these are the two opening verses of "Compton", the final song on "Good Kid, M.A.A.D. city" – best LP of 2012 according to Pitchfork. Both the listing and the words of Lamar himself are not vainly blowing his own trumpet.
The coronation of Lamar did not only make Lamar king of West Coast, but also of the entire American hip-hop, which had to subdue to the 26-year-old rapper in 2012. Released in October, "Good Kid, M.A.A.D city" was deemed a rap masterpiece from the very start, earning only positive reviews, praising the album concept (the story of growing up in LA suburbs as told in 12 songs), mature lyrics and production. The LP was produced by Dr. Dre, who halted his work on long awaited "Detox" to help his protégé. The studio work featured 12 different producers, including Pharrell, Hit-Boy, Just Blaze, yet was an extremely cohesive work. "Good Kid, M.A.A.D. city" was streamed over 3 million times in its opening week, the second result of 2012 after Mumford & Sons.
The LP debuted as #2 in Billboard charts, currently having sold nearly a million copies. Both Dr Dre and Snoop Dogg deemed Lamar the new king of West Coast and invited him onstage during the memorable Coachella 2012 appearance. Kendrick was featured on LPs from The Game and Drake, who also invited him on tour, along with A$AP Rocky. The two collaborated on "Fuckin' Problems", and Drake returned the feature on "Good Kid, M.A.A.D. city"'s "Poetic Justice". Built around a Janet Jackson hit, the single doesn't feature Janet in the video (as was Kendrick's dream), yet, the interest in Lamar is strong as ever. He sold out the European tour, appeared on two most important TV shows in the US and has a long feature queue, recently appearing on tracks from 50 Cent and Dido. Lamar will spend the summer at European festivals, including Gdynia's Heineken Open'er.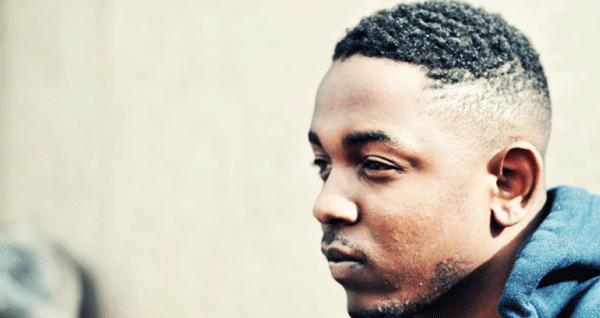 Devendra Banhart
Devendra Banhart is the second American alternative player at Open'er, following Animal Collective, with whom they co-formed the fluid Americana/New Weird America movement. – Prior to becoming the king of Americana, he took a long road, straight from a movie on a young rebel hero. American-born, he spent a few years in his mother's native Venezuela, studied art and traveled around Europe, busking before finally having been discovered by an influential person. Swans' Michael Gira was enchanted by Banhart's demo, releasing or co-producing his first albums on his Young Gods label. However, the breakthrough "Cripple Crow" was released on XL Recordings, who realised the potential of freak folk. Banhart's music stood out with its elements of latino music, the singer's trademark vibrato, complete with his image of New York hippie, collaborating with Beck, CocoRosie and Antony and The Johnsons. On 11 March, his 7th solo album "Mala" premieres on Nonesuch label. Recorded almost entirely on analog TASCAM gear, "Mala" reminds us that the artist we're about to witness at Open'er this July is truly unusual.
Hey
Hey incarnate the living and ever-changing history of Polish music. Their charismatic singer Katarzyna Nosowska is often called the best lyricist in her generation, and the band won an endless number of awards. Their style includes all important influences in guitar music of the last two decades, from grunge and alternative rock to electronic experiments. All 10 of their records became platinum. Hey welcomes the second generation of fans, who take to their intelligent lyrics and music, an intelligence their musical peers could never even approach. It will be Hey's first time at Open'er, but recalling Nosowska's 2012 solo debut on Tent Stage, we know it will be a very special time.