From Thursday 9th September 2021, Bedford town welcomed back event goers to it's well known Bedford Park Concerts! As we are all very much aware the last year or so has been somewhat of a struggle to everyone, both personally and professionally. And of course, we all know why. During these trying times, many industries have been hit pretty hard, especially the entertainment industry. Sadly due to national restrictions in 2020 the main Bedford Park Concert event was unfortunately cancelled. However, after a lot of hard work and the easing of government restrictions it meant that this year's event was able to take place as planned.

Unfortunately, this year I was only able to attend on the Friday night of this four day event. But, I will do a mini breakdown of the event's full line up and entertainment.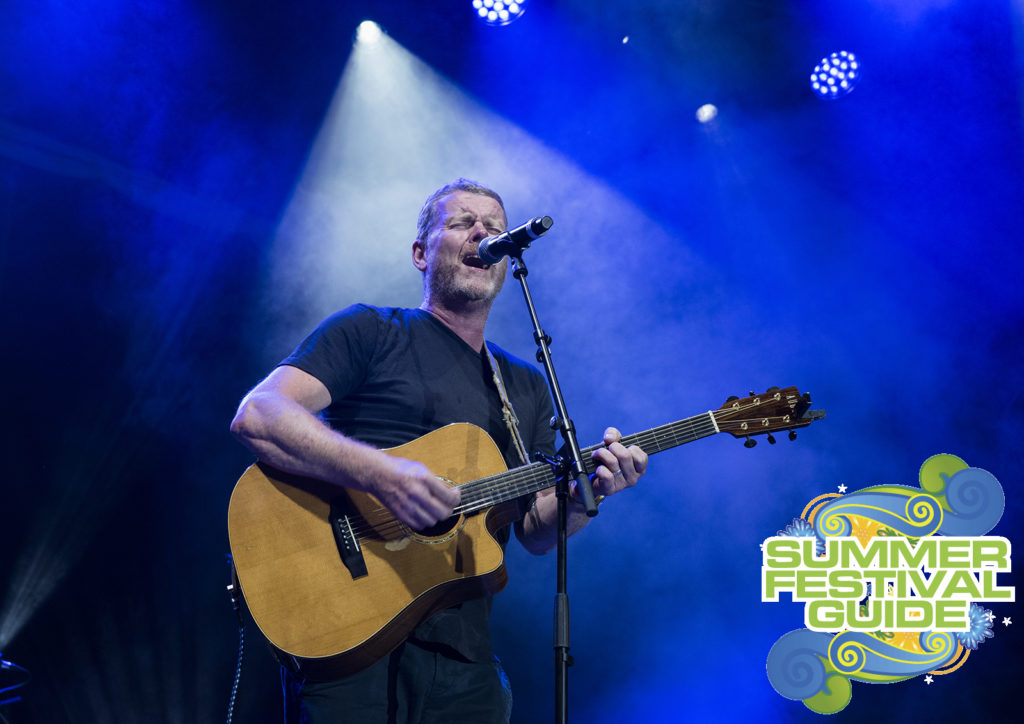 So Bedford Park Concerts (put on by LPH Concerts and Events), kicked off it's 2021 by providing everyone with a sense of nostalgia with a trip back to the 90s with performances by bands Dodgy and Ocean Colour Scene. Dodgy performed familiar tracks including the very catchy "Good Enough". Ocean Colour Scene also gave everyone the 90s feels with songs including "Riverboat Song" and probably one of their most memorable hits "Day We Caught The Train". There were also sets from Marquis Drive (a seven piece indie group from Staffordshire) and local lads, The Wholls. The Wholls have played at this event before and were very well recieved so it was nice to see them make a return, especially as they have not played a live gig since 2018.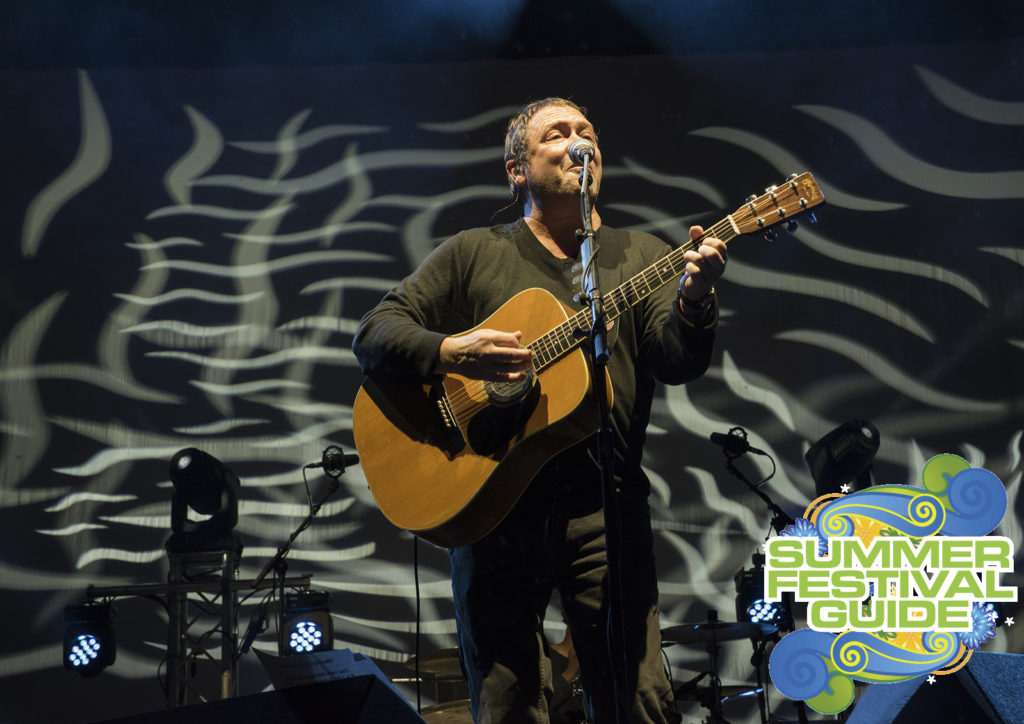 Friday night attracted a very different crowd. The evening's kicked off with support act Katie Kittermaster. A singer songwriter that already has a huge following with her music already, particulalrly on the well known social media platform TikTok where she has over 1.5 million followers and with her videos and gas gained over 500,000 likes on her uploads! Some of her most popular hits include "The Problem" and "Lukewarm Lover". People seemed to really love her! After her set, she walked around the park greeting fans who were eager to take selfies with her and asking for autographs.

Of course in between sets music would play into the park to keep everyone entetained and feeling great! At one point I'm sure that my 6 year old son and I were singing along to Kool & The Gang hit "Celebration", which in all honesty yes was super cheesy, but very much needed after everyone being stuck at home for months and not being able to go to events such as this one. So it really was something to celebrate. There was also a diverse range of stalls for food and beverages from pimms, to vegan cusine to bags of sweets!

Friday night's special guests were pop band Scouting For Girls. When the band originally formed and started to release music, I had instantly become a fan of their catchy sounds. Bringing something a little different to the sterotypical pop scene at the time their music gave this band the chance to become a fast growing success! This earned them number one singles, a triple platiunum debut album, and even brit award norminations. Band members Roy Stride, Greg Churchouse and Peter Ellard showed that they still know how to put on an excellent show. They performed songs including "Elvis Isn't Dead", the brilliant ballad "This Ain't A Love Song", "James Bond", the very popular track "Heartbeat" and their most well known single "She's So Lovely", the final song of their energetic set that had everyone singing and dancing along with excitement.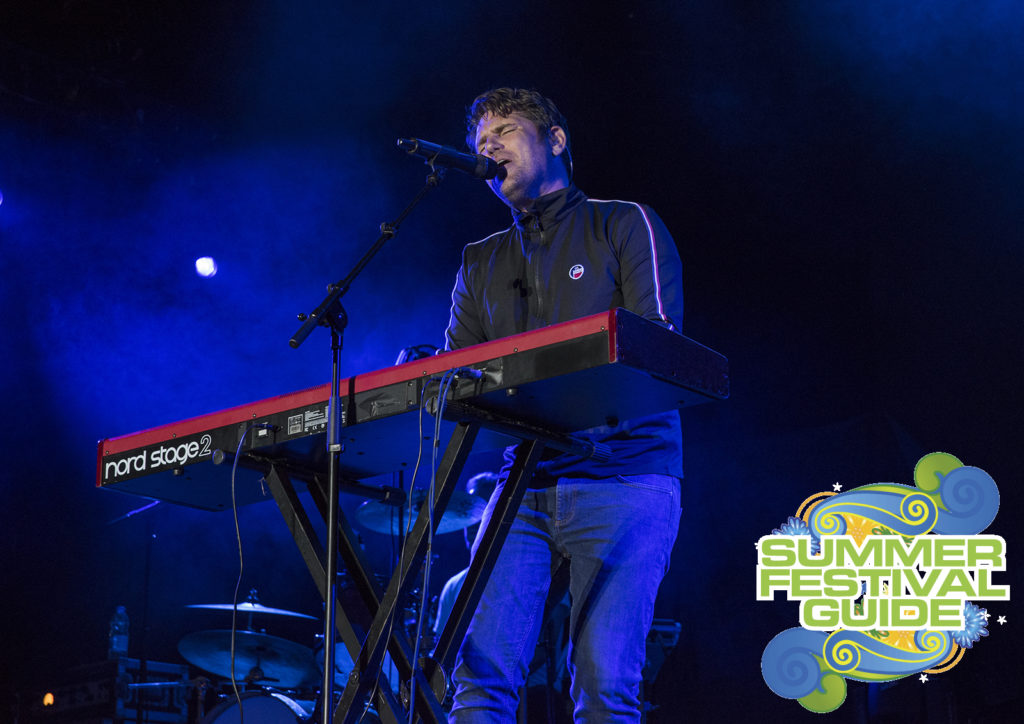 Friday night's main act was the fantastic Olly Murs! Olly shot to fame after appearing on The X Factor back in 2009. And in my opinion is one of the best contstants the show has ever seen. The singer songwriter is currently on a busy UK tour and kindly stopped by the town of Bedford for this event. I have actually seen Olly perform previously at The O2, so I can confidently say he is just one of those performers that really does give everything he has to offer into his shows. The singer has recently undergone surgery on his knee after causing an injury to himself while performing in a previous live performance and is still experiencing a lot of physical pain post surgery. Because of this, while standing in the audience of people waiting for him to take to the stage, I had heard people expressing concerns for the star's physical well being while performing live that evening. But honestly, he still put on one amazing show! When I say amazing, I mean it really wasn't obvious that he was performing with an injury (until he mentioned it himself on stage). Olly explained to his audience that he was in a huge amount of pain, but there was no way he was going to let it get the better of him and encouraged everyone to just keep smiling. His set was still full energy, charisma and cheeky antics.

Murs, who stood out in a bright blue tailored suit, performed many of his huge hits including "Wrapped Up", "My Heart Skips A Beat", "You Don't Know Love" and "Trouble Maker". However the singer had a few extra tricks up those blue sleeves. We we lucky enough to be treated to an absolute classic Earth Wind & Fire Medley featuring the songs "September", "Let's Groove" and "Boogie Wonderland". Oh the cheesy, funky musical goodness in all it's glory!
Later in the evening Olly took the tempo down for a break to rest his poor injured knee. He sat down at the front of the stage to perform one of his biggest hits, the heartfelt "Dear Darlin". Speaking of heartfelt, probably most poignant part of his show was something that really tugged on the heartstrings of many many people. Olly has decided that during this tour he wanted to dedicate a section of his shows to the late Caroline Flack. It is no secret that Olly and Caroline had an amazing relationship and were extremely close. So of course when the news broke of the television presenter's sudden and tragic passing last year in February 2020, it was only natural for Olly to feel heartbroken, as many of us also were. He made the most beautiful speeches and spoke of their times together and explained that despite what the media's harsh portrayal of her, Caroline was a very sweet person indeed. This gave Olly the perfect song choice to perform and dedicate to her. Of course this trIbute song was none other than his version of the Neil Diamond classic "Sweet Caroline". The song alone gives out fun and bubbly vibes as people of all generations know it's catchy lyrics. Olly was able to perform this amazing song with the true fun we know it to have, but also such emotion too as he sang to the sky. Simple, but absolutely beautiful.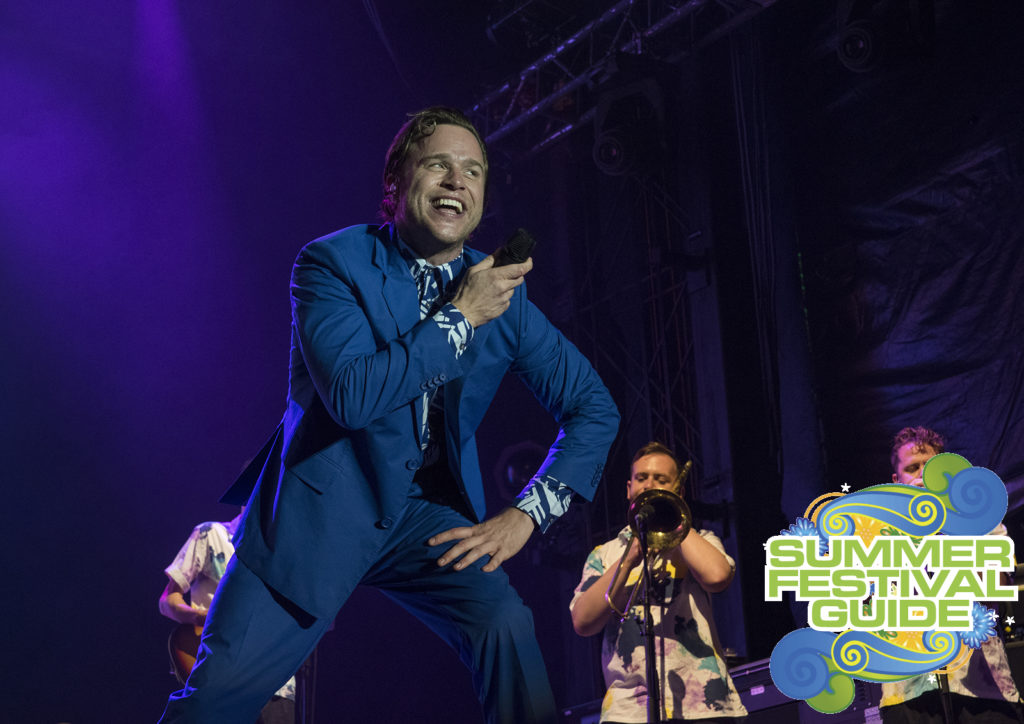 The show then picked up it's pace once more, we also got to see him perform a duet of his single "Up" which was originally recorded and released with singer Demi Lovato. Olly brought to the stage one of his backing performers to sing Demi's sections of the track. This singer (Kirsten, I believe her name is), has only just begun to tour with Olly and his band with only one show previous to this one at Bedford Park and oh my goodness did she have such a beautiful voice and one that harmonised with and complimented Olly's perfectly.

Having Olly Murs perform at Bedford Park Concerts really was one of the best decisions that the teams behind the event has ever made! It was such an amazing and fun night for myself, my son and my partner. We loved every moment and every act.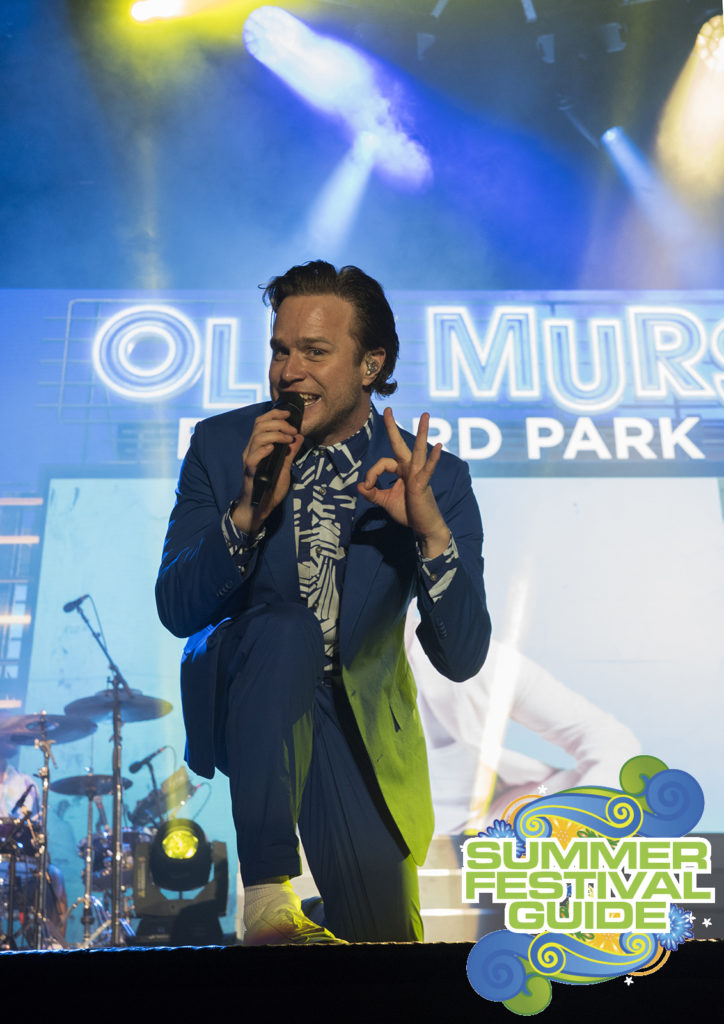 Let's talk about what else Bedford Park Concerts had to offer for the rest of it's 2021 shows! Saturday night gave the town of Bedford Cafe Mambo Ibiza! The evening was jam packed with fire dancers, laser light shows and DJ sets to give everyone the ultimate Ibiza music scene experience right on our doorstep! DJ sets saw live performances from Faithless, most well known for their hits "Insomnia", "We Come 1" and "God Is A DJ". Also Danny Howard who has been identified as 'the tastemaker of his generation' and a product for the UK dance scene, a DJ known for hosting his popular radio shows The Friday Night Show and Dance Anthems on BBC Radio 1. Danny also heads his own record label. There were also performances from Hannah Wants and Bedford's own Mark Russel. The night's headline act was none other than legendary DJ icon Pete Tong! A name that is known all over the world in the dance music industry. He has gained recognition as the ambassador of dance music with a hugely successful career that has spanned over two decades! This really was a night to remember.

Sunday saw the final day of performances at Bedford Park for 2021. The last day of this epic four day event is always reserved for The Bedford Park Proms. The perfect occasion for all of the family to enjoy together. I love the Proms! It's a day of classical and operatic performances by both singers and instrumentalists while we as the audience gaze in wonder while sitting on blankets eating delectable finger foods (I'm not kidding I've seen ticket holders preparing and enjoing lobster here before) and relaxing by a candelabra while sparkling bubbles flow nicely.

Acts during the day of the proms included Forever Tenors, a new classical pop duo who describe themselves as "full of class, elegance and vocal perfection". Also local singer-songwriter, Joe Bygraves who made a return to the proms. He is definitely an act to keep an eye out for, I saw him perform at the proms a couple of years ago and loved his performance! The 2021 proms also got to see the return of the well loved Bedford Rock Choir. I also can't forget to mention a performance from the talented Soprano, Victoria Joyce.

The headline act for The Bedford Park Proms was Welsh Opera singer Wynne Evans. Do you recognise that name? Wynn has had over 25 years experience as a trained Opera singer and has featured in musicals including Andrew LLoyd Webber's The Phantom Of The Opera. Although most know him as the infamous spoof character The Go Compare Man. Yes this is the singer that kept those catchy operatic tones in our minds as we browsed the internet for car insurance.
And in true traditional patriotic fashion, the proms closed with an amazing laser display and a firework spectacular.
I absolutely love the Bedford Park event each year, it's always one that I look forward to no matter who is performing. The atmosphere is both relaxed and energetic at the same time. And it really is so nice to be able to see people getting back to some sort or normality after a challenging 18 months or so. Seeing so many smiling faces is something that we have all needed to see. LPH Concerts and Events have made that happen with this fantastic weekend of joy and entertainment.

You can book your tickets for next years dates via the Bedford Park Concerts website, to get yours just head over to www.bedfordparkconcerts.co.uk
If you like gigs like this then the LPH Concerts and Events team are also putting on an amazing halloween event "Halloween Town Festival" which is said to the biggest halloween show in the UK. This event will be taking place at The Great Meadow in Bedford. Acts will include Craig David presents TS5 on the 29th October, Andy C on Saturday the 30th and lastly to close the halloween shows on Sunday 31st there will be performances from The Levellers plus special guests. There are still some tickets available for this awesome halloween weekend, you can purchase yours from https://halloweentownfestival.com/
Review by Kimberley Simmons
Photos by Kane Howie
For more photos go to https://www.instagram.com/kanehowiephotography