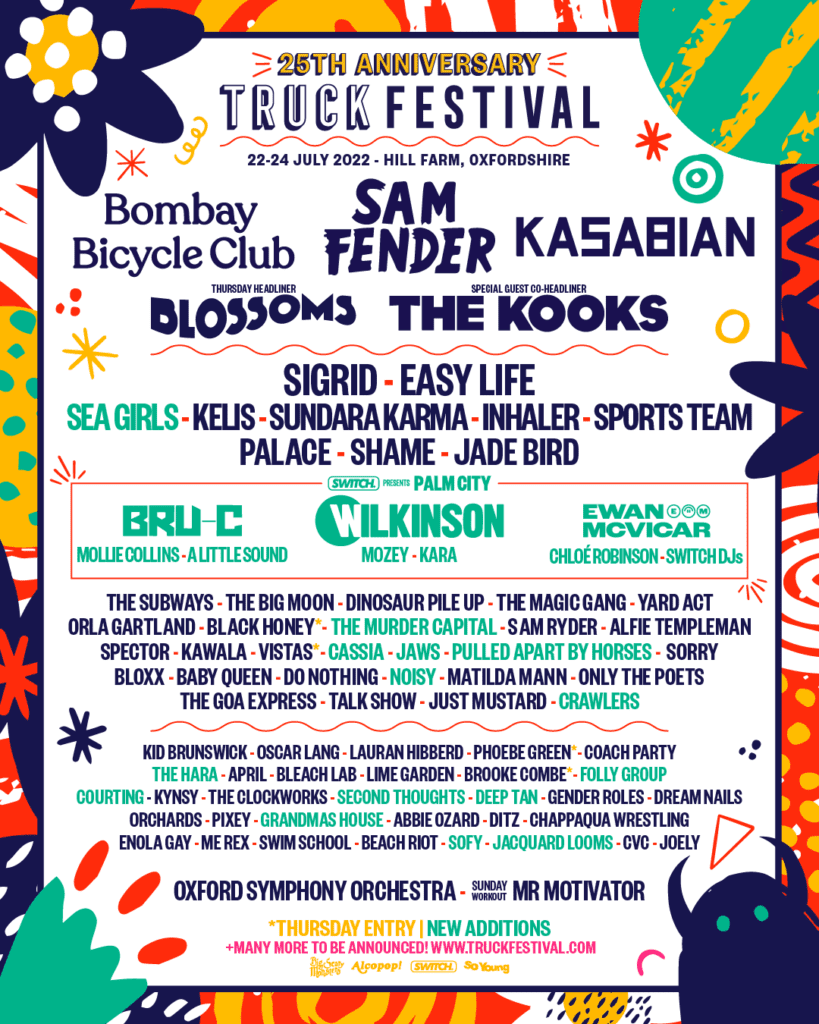 With the past few years being affected by covid its great to know that in just a few weeks time Truck Festival is going to be back again for the weekend with a huge lineup for its 25th anniversary!
This year's lineup is being headlined by Bombay Bicycle Club, The Kooks, Sam Fender and Kasabian. Over the weekend there are a huge amount of great acts performing aswell on various stages.
Summer Festival Guide have been covering the festival for many years and are always on the lookout for the best acts to check out. Below is a few of the acts that we think you should try and see.
YARD ACT
ALFIE TEMPLEMAN
THE MURDER CAPITAL
GRANDMAS HOUSE
TOM LUMLEY & THE BRAVE LIASION
SAM RYDER
PHOEBE GREEN
CRYSTAL TIDES
For all information on the festival you can visit their website https://truckfestival.com/
Also if you download the official Truck Festival App you can get more information and stage times for the whole weekend. We hope you have a great weekend and will see you there!
Below is some photos from previous years by Kane Howie Photography