Muse will make their debut at Europe's biggest rock festival as Saturday's main stage headliner at Download 2015.
Considered by many to be the greatest live act in the world, the genre-defying trio will follow in the footsteps of Rock Gods past and present when they walk the hallowed fields of Donington Park for the first time.
On their impending debut the band said:
We're really looking forward to Download. We've never played the festival before so it's going to be really special.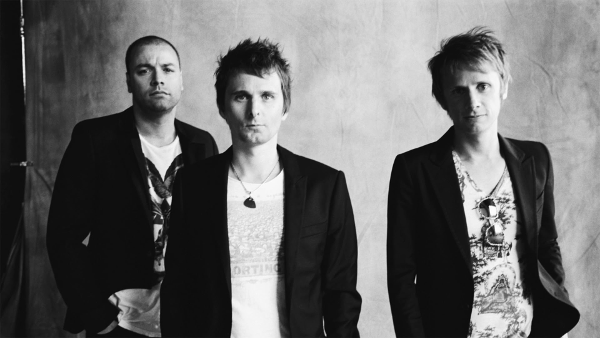 Main support will come from alt-funk-rap-metal pioneers Faith No More, returning to the festival for the first time since their long-awaited comeback in 2009. The return of the San Francisco five-piece to Donington also coincides with the release of their first album in 18 years, due in April 2015, with first single Motherf****r set to drop at the end of this month.
Faith No More said:
Hard to believe it's been five years already, but what's harder to deny is that a lot has changed. The last time we played Download the focus was on bringing back the past; now it's all about the present and the future. Where it should be.
Also making a long-awaited and eagerly anticipated return to Download as second stage headliner is Marilyn Manson, back on top form and, when he's not jamming with Johnny Depp, back in the studio readying his new album Pale Emperor – which is set for its first UK festival outing at Donington.
Manson said:
It's been a few years since I've been at download. The Pale Emperor will rise and I was born to cause chaos.
All these great bands will be joined by metallic pop-punk heroes A Day To Remember, playing Download for the fifth time and the first since the release of critically acclaimed album Common Courtesy.
The band see performing at Download as a sign of their progress up the rock ladder:
We have been playing download for years and I've always been proud to say I was just on the damn thing. So to be asked to be one of the main bands on one of the sickest rock festivals on the planet blows my mind. Haha we were a garage band…We in ADTR like to put on a spectacle, and we plan to do just that.
Acts already announced for Download Festival 2015 are Slipknot, Judas Priest, Black Stone Cherryand Five Finger Death Punch with many more to come, including Sunday's headliner. Can you guess who it is? Go on. I bet the answer's on the tip of your tongue…