Fans of electronic music also have a lot to cheer about, as they can meet acts like Caspa, Toddla T and Camo & Crooked in Soporon, Hungary, between 27-30 June 2012.
VOLT started precisely 19 years ago, on 4 April 1993. That was the day when Zoltán Fülöp and Norbert Lobenwein – directors of the festival – organized a big party for Easter Sunday in Sopron. The event turned out to be a success, still they never thought that they will expect more than 100 thousand fans for the 20th edition in 2012. Now they do…
Of course they also didn't think about the distant possibility to host Mike Patton's iconic Faith No More on their event. Now it's a reality. The band had a 10 years break before reuniting a few years ago, but their biggest hits (songs like Easy, Epic, Midlife Crisis, A Small Victory, etc.) are regularly played on radios across the globe. They are only playing some of the most famous festivals, so VOLT is proud to be on their tour list. The day of their VOLT gig – 28 June – will have an especially strong line-up with acts like Chase & Status, Simple Plan, Hadouken!, Katy B and Mac Miller also playing.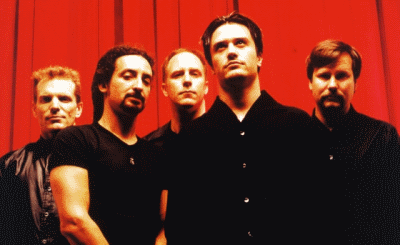 If you're not the rocker type, you might enjoy the gig of Caspa, DJ, producer and one of the best known representatives of the London underground scene, joined by MC Dynamite and Emalkay. Caspa already played some of the biggest festivals of the world, regularly performs at London's legendary Fabric club and even has his own labels (amongst them Storming Productions and Dub Police), releasing dubstep and grime productions.
Another important program feature of this year's VOLT is Camo & Krooked, arriving from nearby Vienna and presenting some of the most exciting drum'n'bass productions of these days. Already mega successful in the scene, the duo plays fast and modern tunes, touching drumstep and dubstep, but also staying true to the quality traditions of the genre.
Many fans have been waiting for the first Hungarian gig of Toddla T, known as a multi-sided e-musician, DJ, producer, radio presenter and mixtape guru, arriving from Sheffield. His style is close to grime and 2-step, but also no stranger to hiphop, garage and dancehall. Toddle T shows are highlighted by great vocalists and he already recorded two successful albums, featuring hit single Take It Back.
And VOLT wouldn't be VOLT without the greatest Hungarian bands, including the already announced concert of Ákos and also presenting Hungarian allstars Quimby and Tankcsapda, starting to develop a good name for themselves internationally. The detailed programs of the stages are expected to be online within a few days, so make sure you regularly check the festival's official website for updates. Also keep in mind that the reduced priced Early Bird tickets are only available until 15 April.
More information and tickets: www.volt.hu