With the 2021 festival delayed and taking place late in September, less than nine months have passed since the crowds last cruised onboard the Isle of Wight for the legendary festival. It is understandable why the huge crowds flock back to the island each year and the event is often nominated for the best International Music Festival.
Festivals are no longer three day events, and those lucky enough to arrive on Thursday saw Rick Parfitt Jnr, son of the late Quo guitarist open this year's festivities with a crowd-pleasing mix of classic covers from Kings of Leon, Prince, to his late dad's classic singalong Rocking All Over The World.
Later and with considerably less energy, Shaun Ryder and his Happy Mondays headlined the opening night. While Shaun was no longer the energetic Madchester frontman, Bez made up for it, looking in unbelievable health with his freaky dancing and his trademark classic maracas. Happy Thursday indeed.
FRIDAY HIGHLIGHTS
Allowing everyone a nice lie-in and a great opportunity to check out the mix of cabaret, circus, dance and theatre at the Cirque de la Quirk, The Vaccines began the main-stage on Friday at a lofty 4pm with their 3-minute indie-rock singalongs.
Later, Sigrid travelled from her native Norway to warmer climates, getting the crowd dancing with some fantastic new pop tunes, with great messages emphasising in her lyrics that "when the world is on your shoulders…it's just a bad day, not a bad life…"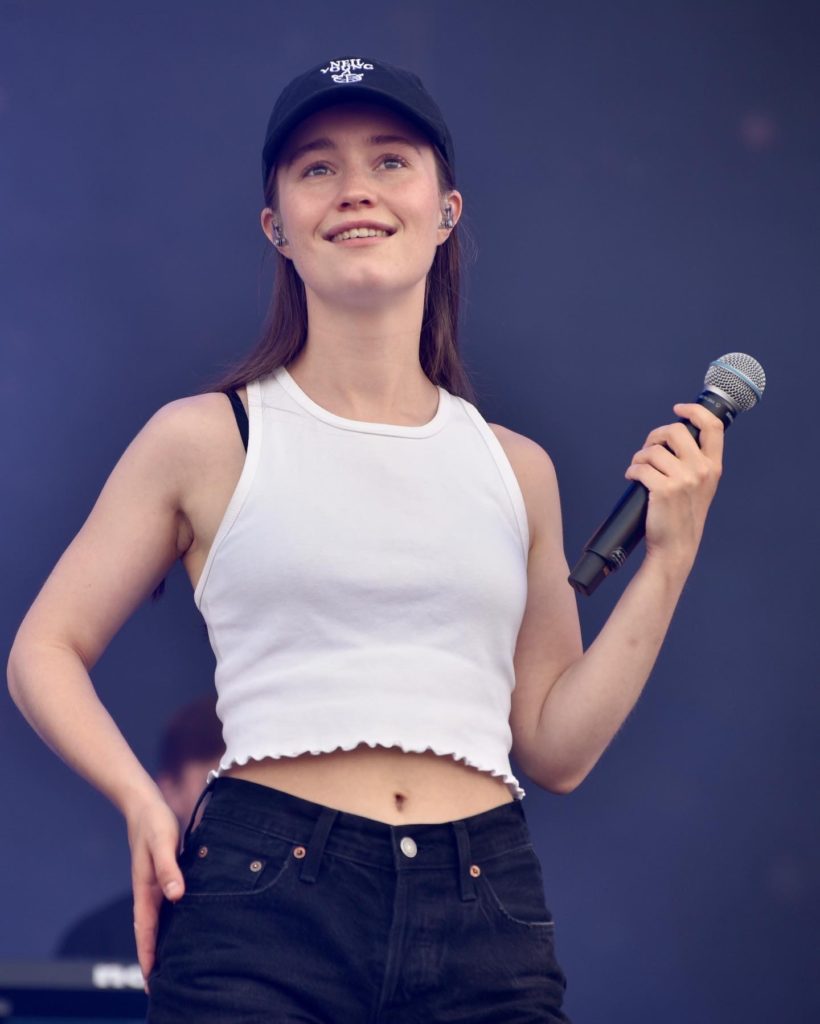 Shortly afterwards, the Red Arrows flew in, before Nile Rodgers & Chic took over the party. Nile was asked how his music should be described – a heady mix of soul, funk, disco, pop and rock good tunes was the broad answer. Who needs to define musicians by genres and pigeon hole when it is this enjoyable?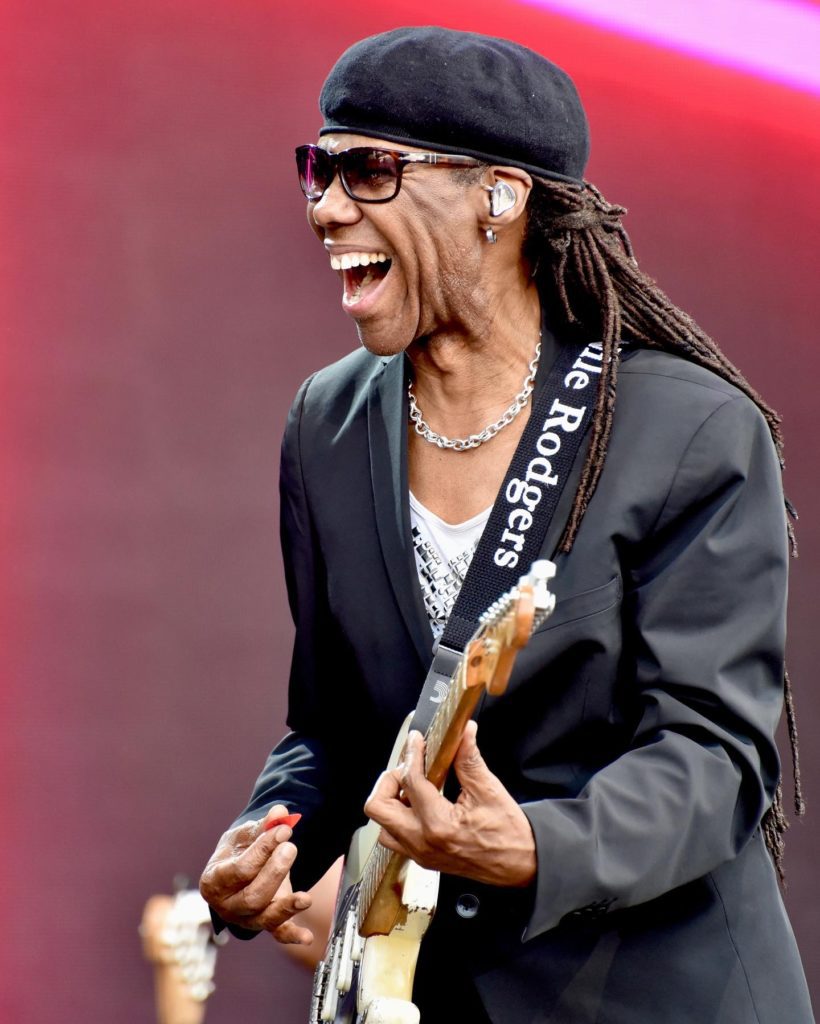 Both Nile Rodgers and the next band, Madness, could easily have been headliners, as they have taken the top-slot at many other festivals in recent years.
But this year, Lewis Capaldi took the final billing of the day. He stated his own surprise to be booked in his first ever festival headlining slot after a two year absence of new material and his previously cancelling TRNSMT summer festival to write new material – but it surely won't be his last with his breathtaking voice. Despite the often melancholy nature of his songs, his charming warm chat in between each song showed his sense of self-defacing humour, despite his top-selling songs of loss, including "Someone You Loved" and "Hold Me While You Wait"…
SATURDAY HIGHLIGHTS
The main stage on Saturday included a mix of classic bands from The Fratellis with their Chelsea Dagger singalong reverberating throughout Newport, to The Proclaimers through to Paul Heaton & Jacqui Abbott, better known as the voices from the Beautiful South.
However, the Big Top hosted an assortment of exciting new discoveries.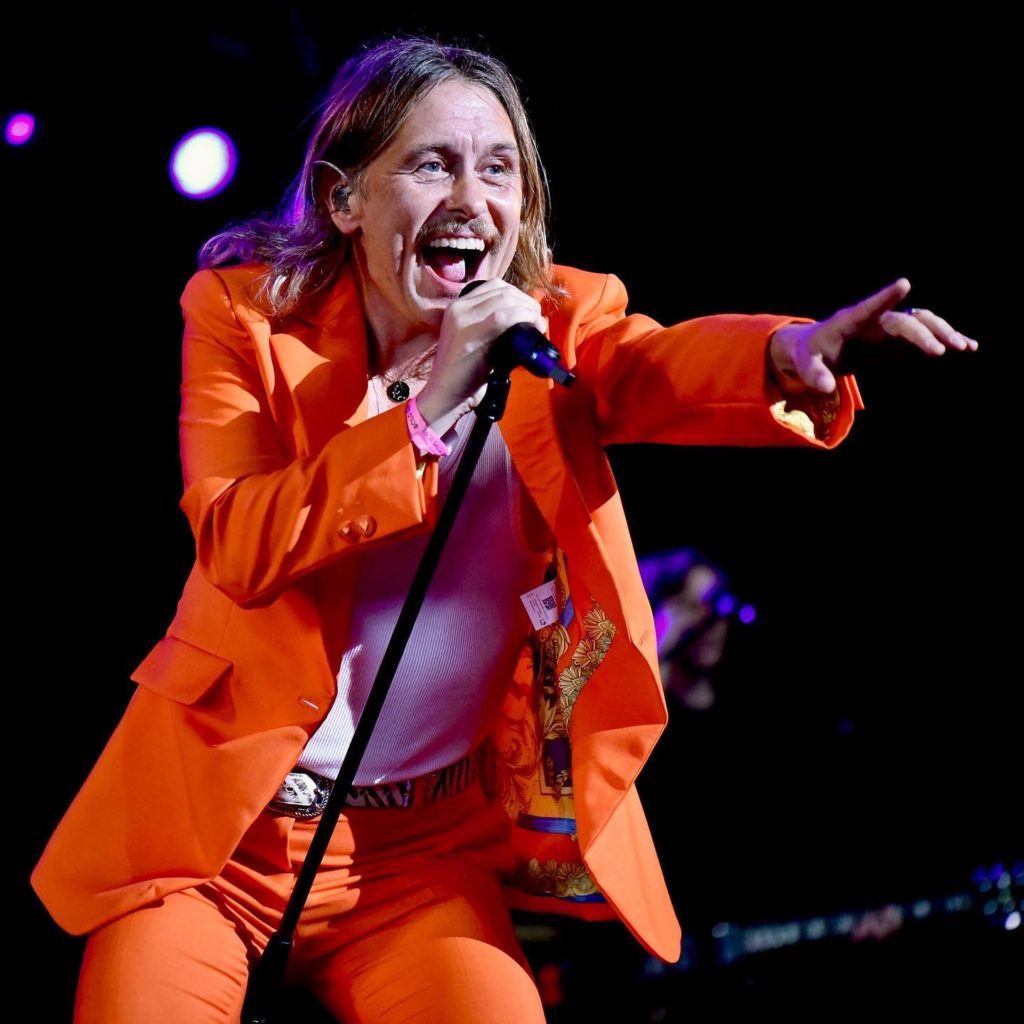 Mark Owen, of Take That fame, ensured that getting anywhere near the tent was an impossible task for many in the early afternoon. As well as his new single 'You Only Want Me', he played what everyone wanted to hear – those old TT songs including 'Rule The World' and 'Shine' – in the front row, devoted fans had travelled all the way from Glasgow just for the day to see their pop idol up front and close in his orange suit, and he certainly showed why he's had such incredible success with singalong tunes, smooth dance moves and one too many thrusting hips.
Later in the Big Top, Griff proved to be a highlight of the weekend. Having collaborated with the previously mentioned Sigrid, it's clear why she won the Brit Award for Rising Star in 2021. Watch this space, as she is going to be huge – she deserves to be anyway…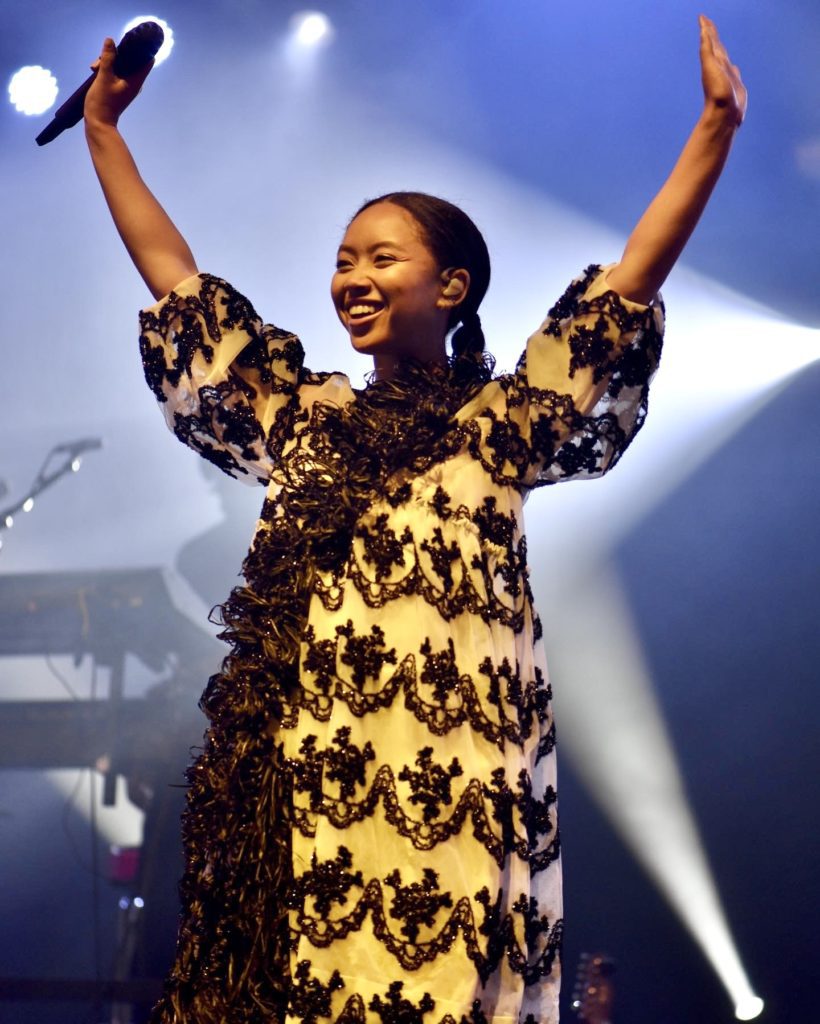 Headlining the main stage on Saturday evening were Kasabian, led now by former guitarist Serge, who took over when the band fired Tom Meighan following his domestic abuse conviction two years ago. After a false start due to faulty microphone, the band launched into Club Foot – the skies opened for their set and there were frequent technical issues, but they blew the rain away, finishing with anthem "Fire". Legendary footballer and friend of the band, Peter Crouch, joined the band onstage to pogo around, sadly no robot celebrations were demonstrated.
Over in the Big Top, Shaggy brought the night to a close. Describing himself as a reggae superstar, it was surprising just how many songs he had. As well as his "Boombastic", "Angel" and "It Wasn't Me", for some reason known only to himself, he's decided to release an album of Frank Sinatra covers in his own in inimitable style, playing "Come Fly With Me" and "Fly Me To The Moon" – entertaining, tongue in cheeky but very odd!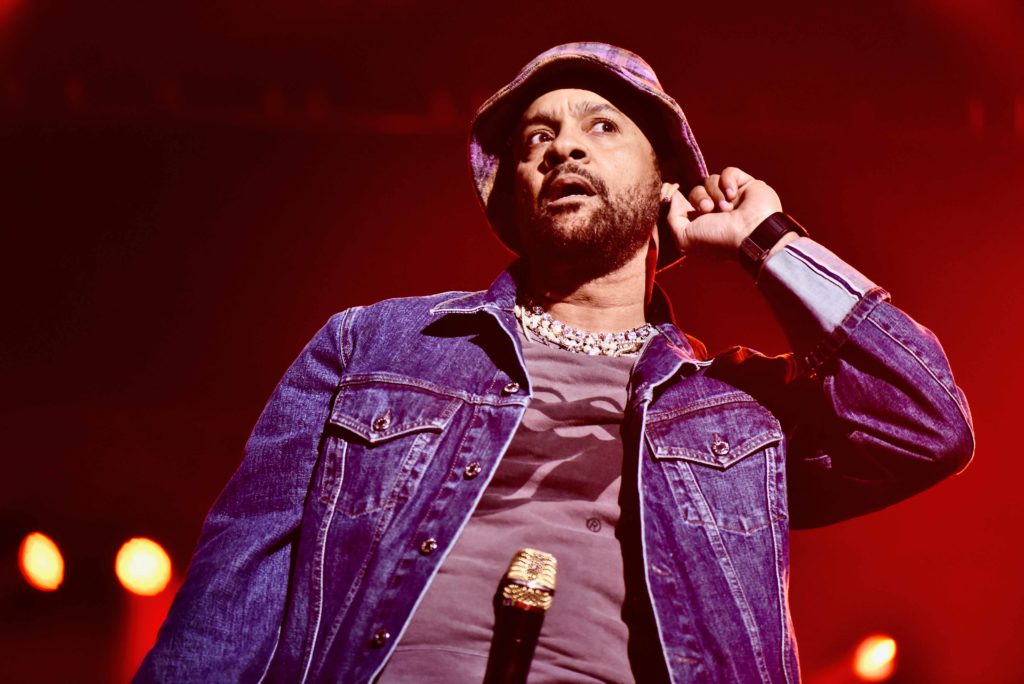 SUNDAY HIGHLIGHTS
Sunday also started with some classics from the likes of Del Amitri and Toyah, who defied her years by looking fantastic in a gold sequine dress.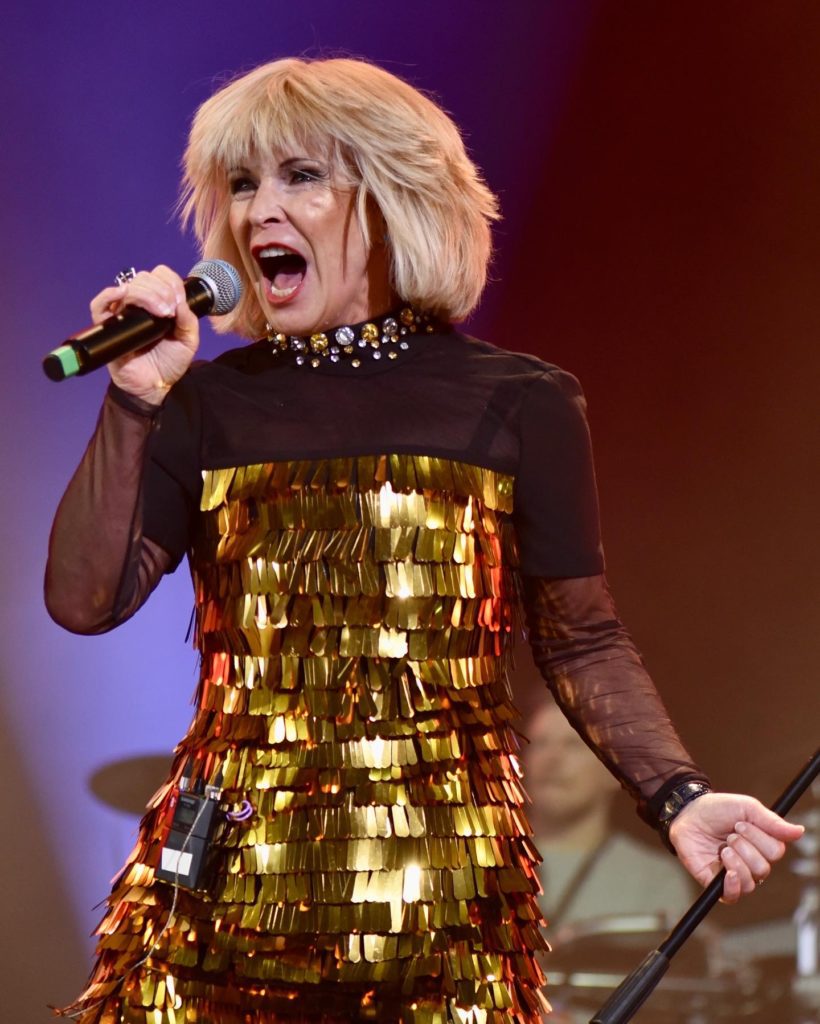 Local Isle of Wight band Wet Leg played to possibly an even bigger audience than Mark Owen. Clearly incredibly nervous at possibly their biggest gig to date, the band defy the claim that music on the island is 20 years behind the rest of the UK mainland. At the end of Ur Mum they finish with the ear splitting
'OK, I've been practicing my longest and loudest scream, OK, here we go, 1, 2, 3, 'blood-curdling shriek"
Later, fresh from his goal-scoring and man-of-the-match appearance at Soccer Aid, Tom Grennan hobbled on stage on crutches and kicked it out of the park with his set. Stating himself he looked like a cheesy-puff in his orange shirt, the crowd loved his pop tunes, even though they all sounded as forgettable as the last.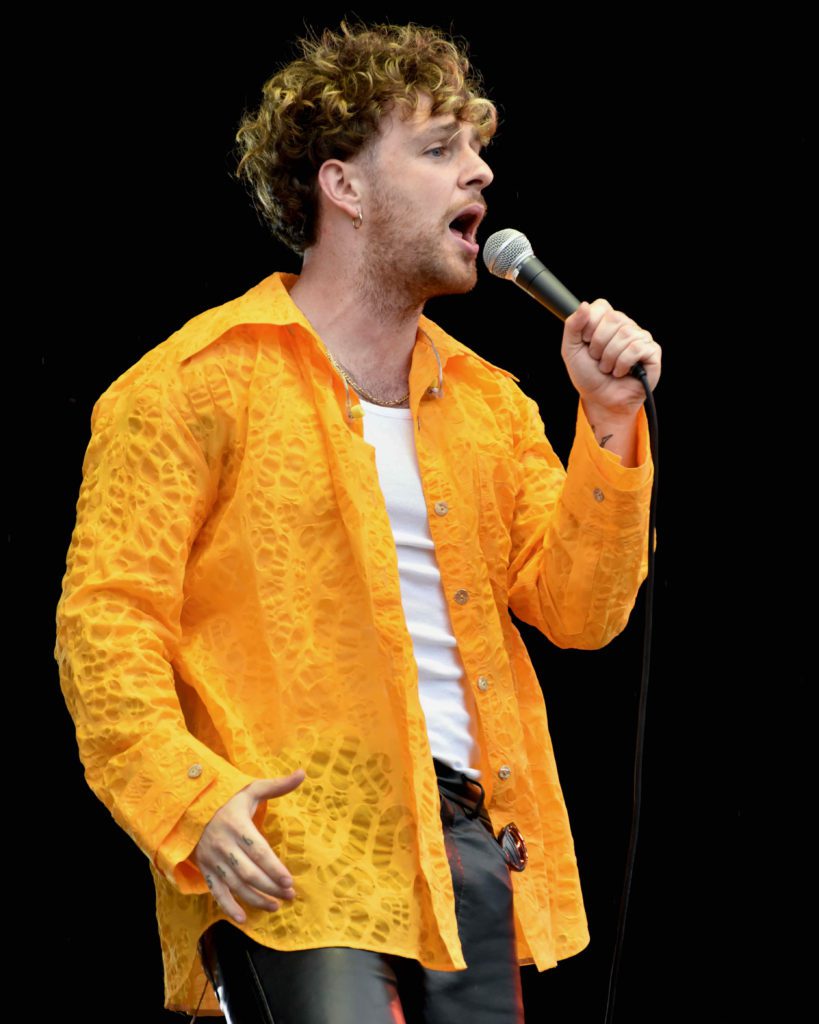 Throughout the day, it was impossible to avoid who everyone had come to see close the festival – the mighty Muse. T-shirts were seen on the young and old throughout the day and they didn't disappoint.
Coming on dressed in matching masks, Devon's finest blew away the crowd with anthem after anthem. If you've never had chance to see Muse play live, they are without doubt one of the top live acts in the world. Beginning with glam rock swagger and playing crowd favourites "Hysteria", "Plug-In Baby" and "Time Is Running Out", the stage show was incredible, complete with the usual stereotypical pyrotechnics and streamers. Going one further, Muse transformed the stage with a huge 'Will of the People' mask coming to life from the new album – very 1984! Finishing with Knights of Cydonia, they brought the festival to a dramatic close singing:
Don't waste your time
Or time will waste you…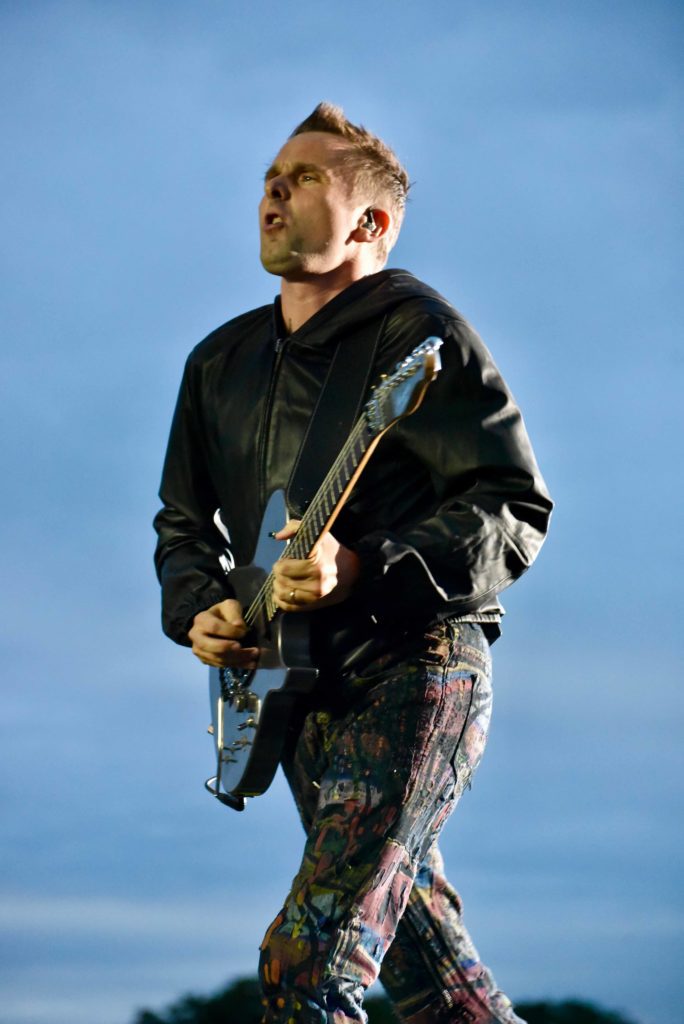 This festival certainly wasn't a waste of time, judging by the shattered faces on the ferry home the following day…book your ferries early next year as the island is sure to host an incredible line up again as it does each year.
Words and photos: Graham Tarrant