The legendary Ozzy Osbourne and his band mates Geezer Butler and Tony Iommi will be headlining the same stage that fellow rock legends The Rolling Stones presided over for two historic gigs last year.
Not content with just playing the park, British Summer Time becomes Black Sabbath Time! Announcing their show with an impressive takeover of the Royal Park, the band will blaze onto the Great Oak Stage in Hyde Park for their first ever performance at the venue later this year.
Hailing from Birmingham in the late '60s, Black Sabbath are the undisputed founders of British heavy rock. They have always undoubtedly been one of the best live bands in the world. In 2013, the band returned in the most triumphant style with a global number one album, sell out tours and a prestigious Classic Rock Living Legends award. From their first visit to London to record their debut album to selling out the O2 last year, the band have one ambition left, to melt the faces off the Hyde Park crowd.
As Ozzy says: "The first time I came to London I didn't have a pot to piss in and I spent the advance I got for the first album on a new pair of shoes and some Brut aftershave. Returning almost 50 years on, we are doing a bit better for ourselves so I may even splash out on some new aftershave before taking to the stage at Hyde Park, the most beautiful park in London that has opened its gates to so many legends in the past. We are beyond honoured to be allowed to put on a show and hope that the Royals will enjoy it!"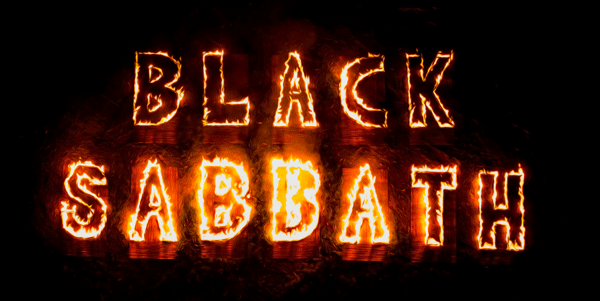 Support for the show will come from Soundgarden and special guests Faith No More.
Emerging from the alternative scene of Seattle in the early 90's,Soundgarden are widely regarded as one of the originators of grunge, alongside Nirvana and Pearl Jam. They have since gone on to sell 22 Million records worldwide and received 2 Grammy Awards, for 'Spoonman' and 'Black Hole Sun', both taken from their album 'Superunknown'. Following their split in 1997, they reformed in 2010 and they released their last album 'King Animal'in 2012 to critical acclaim. Get ready to welcome Soundgarden back to the stage at London's Hyde Park!
Faith No More have earned a huge cult following since releasing their debut album 'We Care A Lot' in 1985. Instrumental in the alternative metal genre, Metallica, Nirvana and Guns 'N' Roses have all cited them as influencing their sound. A fearsome reputation as a live act, they have released five albums, winning 3 Grammy Awards, and 5 MTV Awards, until they dissolved the band in 1998. In 2009, following an eleven year hiatus, Faith No More reformed, touring Europe and USA, playing their own dates, alongside numerous festivals, reminding fans and critics alike what an amazing live act they are. It's time to bring Faith No More back to London, to storm the stage at BST Hyde Park.
Other artists to entertain throughout the afternoon include: Motorhead,Soulfly, Wolfmother Gallows, Hell, Kobra and the Lotus, Bo Ningen, Rise To Remain and Broken Hands… to name a few.
Black Sabbath headline 4th July and join the already announced Neil Youngand McBusted nights (12th and 6th July respectively). Other artists to be announced…
Line Up on July 4th:
Great Oak Stage
Black Sabbath
Soundgarden
Faith No More
Motorhead
Soulfly
The Barclaycard Theatre
Wolfmother
Hell
Kobra and The Lotus
Broken Hands
The Bots
Village Hall
Gallows
Bo Ningen
The Gravel Tones
Hang The Bastard
A Plastic Rose
Summer Stage
Rise To Remain
Blitz Kids
The Struts
The First