From 29th to 31st May Berlin Festival brings together all the city's best features of unique music, culture and art. Genre barriers are torn down and redefined as techno flirts with hip hop, Arthouse with cabaret, high fashion with street wear, street food with haute cuisine and classical music with club culture.
Playing the 10th anniversary are top international acts Underworld, James Blake, Róisín Murphy, Seth Troxler, Carl Craig, Robert Hood, Rudimental and Ten Walls alongside key players from Berlin's club scene including Richie Hawtin, Fritz Kalkbrenner, Dixon, Tale Of Us and Âme (live).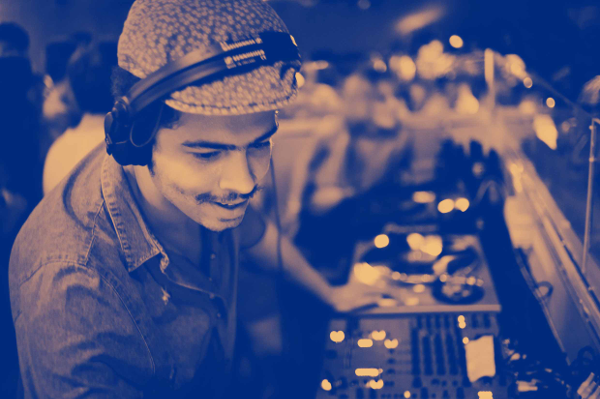 Berlin Festival will transform Arena Park into Berlin's biggest club, taking the electronic heartbeat of the city to the next level for a 48hour party.
Club institution and label Watergate has shaped the sound of techno in Berlin for over a decade and will gather resident DJs, label acts and international club regulars like Pan-Pot, Ellen Allien, Tiefschwarz, La Fleur and Marco Resmann.
Westbam will mark his 50th birthday with a special celebration of three decades of techno history: A Night with Westbam, while debaucherous gay club institution SchwuZ will invite you to join a collision of electro, indie, kitsch and glamour on the SchwuZ Love Boat, spread across Hoppetosse's two floors. splash! Mag, Germany's first address when it comes to world of hip hop, will return with its own stage featuring acts such as Kelela, Shlohmo or Purple at Glashaus. With its Yellow Lounge concept and celebrated classical music stars Valentina Lisitsa and Avi Avital, Deutsche Grammophon blends classical music and club atmosphere.
Berlin's film festival scene will make an appearance at the Festival under the banner of Berlin 'A' Screen: in co-operation with Berlinale, Teddy Awards, Pornfilmfestival and EXPOSED International Queer Film Festival Berlin. Arena Club will turn into a film lounge with Q&A's and an intriguing cross-section of the film festival's programme. Meanwhile the city's art scene will once again turn the entire Festival site into a creative Art Village with street art, graffiti, dance, performance art and poetry slam.
Early bird tickets for Berlin Festival are available via www.berlinfestival.de/tickets
All confirmed acts:
Underworld, James Blake, Róisín Murphy, Richie Hawtin, Fritz Kalkbrenner, Seth Troxler, Carl Craig, Robert Hood, Rudimental, Dixon, Tale Of Us, Âme (live), Ten Walls (live), Chet Faker, GusGus, Marek Hemmann (live), Tiga, Twin Shadow, Atari Teenage Riot, Howling, Recondite (live), Kelela, Sylvan Esso, Pan-Pot, Ellen Allien, Westbam, Tiefschwarz (DJ-Set), Zebra Katz, Ratking, Shlohmo, Tourist, Yung Lean, Purple, La Fleur, Valentina Lisitsa, Avi Avital, Marco Resmann, DJ Ipek, Eva Be, Clé (DJ-Set).
More performances across the Festival's ten indoor and outdoor stages to be announced soon!