Together The People (TTP), a brand new addition to the UK festival scene, reveals its debut line-up today. Taking place in Preston Park in Brighton on Saturday 5th and Sunday 6th September 2015, TTP is a 5,000 capacity, non-camping music and arts festival founded by local music promotions company One Inch Badge. Together ThePeople's primary focus is to celebrate Music, Food, Community, Film and Arts within the city of Brighton by delivering a high quality, creative, family friendly and socially aware flagship event accessible to all.

With great music very much at the heart of the festival, TTP's debut line-up reflects an eclectic mix of new talent, beloved legends and contemporary stars. Headlining the main stage on Saturday are irreverent Welsh pop collective Super Furry Animals. Fronted by Gruff Rhys, the SFA's are celebrated not only for their exceptional song-writing and spectacular live shows, but also for their sheer creativity and imagination. With a back catalogue of countless classics from throughout their over-20-year career, this headline slot looks set to be a highlight of the festival season.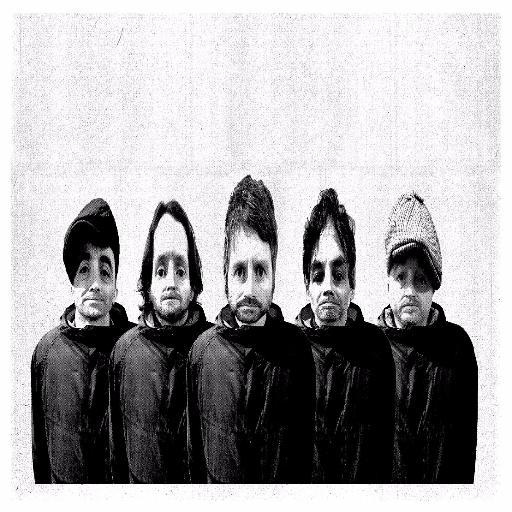 Joining the Super Furry Animals on the main stage on Saturday are Brighton folk-rock stalwarts The Levellers, political poet and master singer-songwriter Billy Bragg, Mercury-nominated producer/MC Ghostpoet, talented local rising star Chris Simmons and emotive and spirted pop from popular X-Factor finalist Lucy Spraggen.

Sunday will see 1960s Motown legends Martha Reeves & The Vandellas take to the main stage, along with instrumental duo Public Service Broadcasting, folk songstress Lucy Rose and Roots Manuva who was recently dubbed "England's greatest rapper" by The Independent. More Brighton talent will be represented with psychedelic hip-hop outfit Dizrali & The Small Gods and local party providersCarnival Collective opening the stage. The very special guest headliner for Sunday at Together The People will be revealed soon!

The second stage will also host several exciting musical acts over the weekend with headline sets provided by Brakes and Scott Matthews. Other slots over the weekend will come courtesy of Brakes, The Xcerts, Horrible Histories, Half Crown, Mok, Carnival Collective, on the Saturday. Followed by Scott Matthews, Jako Hooper, Yonaka, Kudu Blue, Cat in the Hat, Normanton Street, Neon Saints Brass Band.

The Soapbox Stage will offer a platform for other creative arts such as literature, spoken-word, poetry and dance. Also welcoming local focus groups and charities to talk about their work, this stage is the place to see cutting edge arts performances and engaging with lively discussions and Q&A sessions. The line-up so far includes:Hammer & Tongue, Beach Hut Writers, Sea Shepherd UK, Brighton Housing Trust, Future Brighton Debate (featuring local focus groups & MP's), Revolution #10 by Joseph Young. Plus comedy, kids programming and much more to be added.

The Folkore Stage will showcase Brighton's excellent array of acoustic talents, as well as artists from all over the country. Programmed by local musician Jacko Hooper who hosts a monthly night of the same name and has recently toured with the likes of James Bay and James Blunt, acts playing across the weekend include:Mike Dignam, Jack Watts, Deidre Faegre, George O'Gilvie, Daisy Jean Russell,Bella Spinks, Aniseed Treats, Oxtoba, Sam Jordan, Bess Atwell, Christopher Matthewson, Josh Mac, Paper Hawk and Matthew the Oxx.

There will also be plenty of family fun on offer! On the main stage on Saturday afternoon audiences will be treated to one of the wildest family theatre shows round:The Cat In The Hat, based on the much loved book by Dr Seuss. Expect towering hats, mischief and an imagination recharge! Ever popular book and TV series Horrible Histories will also be taking to the stage with their brilliantly funny educational theatre show 'Barmy Britain'; a breakneck rollick through 1,000 years of our great land that can be enjoyed by kids of all ages!

With a wealth of exciting producers on their doorstep, Together The People will offer festival-goers the very best in local independent food and drink. Street Diner will present 'Street Food Revolution' including Dead Good Burrito, Ahimsa, Fries Guys, Guerrilla Grill and Sultans Delight. There will also be several bars serving beverages from local breweries. More information on the food and drinks TBA!

There will be plenty of other areas to explore and exciting experiences to be had atTogether The People's debut outing. Art Installations and exhibition spaces curated by Studio 45 and Cassette Lord, with a number of workshops including spray painting and street art, screen printing, pottery, lino-cut, woodblock printing and circus skills plus, interactive fun for kids.

With so many brilliant local business based on their home turf, TTP have partnered with several of their friends to provide festival-goers with a taster of Brighton's best-loved cultural institutions. The UK's leading independent record store Resident will present a Music Pop Up Shop selling some of the worlds best records and hosting meet & greets and signing's from artists performing at the festival. The oldest cinema in continuous use in Britain, Duke of Yorks Picture house will also be programming an eclectic and entertaining choice of moving pictures in an environment we can guarantee you have experienced before! Plus lots more interesting local retails TBA!

New musical talent will also be strongly represented over on the BIMM Stage (British and Irish Modern Music Institute). Full line-up to be revealed soon but expect a stage packed with performances from the most talented musicians in the city of Brighton right now including folk, rock, electronica, reggae, punk, dance and everything in-between!
MUSIC
SUPER FURRY ANIMALS
MARTHA REEVES & THE VANDELLAS | THE LEVELLERS | BILLY BRAGG
GHOSTPOET | PUBLIC SERVICE BROADCASTING | LUCY ROSE | ROOTS MANUVA | THE XCERTS | BRAKES | HALF CROWN | LUCY SPRAGGAN | GLASS CITY VICE | CHRIS SIMMONS | MOK SCOTT MATTHEWS | JACKO HOOPER | YONAKA | KUDU BLUE | NORMANTON STREET NEON SAINTS BRASS BAND | DIZRAELI & THE SMALL GODS

FAMILY FUN
HORRIBLE HISTORIES | CAT IN THE HAT

FOLKLORE STAGE
MIKE DIGNAM | JACK WATTS | DEIDRE FAEGRE | GEORGE O'GILVIE | DAISY JEAN RUSSELL | BELLA SPINKS | ANISEED TREATS | OKTOBA | SAM JORDAN | BESS ATWELL | CHRISTOPHER MATTHEWSON | JOSH MAC | PAPER HAWK | MATTHEW THE OXX

SOAPBOX STAGE
HAMMER & TONGUE | BEACH HUT WRITERS | SEA SHEPHERD UK | BRIGHTON HOUSING TRUST | FUTURE BRIGHTON DEBATE | HAMMER & TONGUE | BEACH HUT WRITERS | REVOLUTION #10 by JOSEPH YOUNG *

PLUS:
THE INCREDIBLE MOVING PICTUREHOUSE | BIMM STAGE | RESIDENT MUSIC POP-UP SHOP | STREET DINER'S STREET FOOD REVOLUTION | ART INSTALLATIONS & WORKSHOPS
TICKET INFORMATION

Weekend Tickets
£70 + booking fee – Adult Weekend (16+)
£37.50 + booking fee – Child Weekend (11-15 yrs. Must be accompanied by adult 18+)
£0 – Infant Weekend (under 11yrs. Must be accompanied by adult 18+)

Day Tickets
£39.50 + booking fee – Adult Day (16+)
£20 + booking fee – Child Day (11-15 yrs. Must be accompanied by adult 18+)
£0 – Infant Day (under 11yrs. Must be accompanied by adult 18+)

Disabled customers are asked to purchase their tickets via Ticketmaster & call the dedicate line (0800 988 4440) to arrange a carer ticket and obtain further information.