In 2015, Northern England's most cherished festival, Beat-Herder in Lancashire will celebrate their 10th birthday – a landmark anniversary that marks their journey from humble free party origins to an annual three-day 12,000 capacity bonanza with a legion of devout fans. Described by The Guardian as 'wonderfully barmy and typically northern', Beat-Herder is a rare find in today's climate: a staunchly independent festival that stays true to its roots, completely shunning all corporate sponsorship or branding.

Today, Beat-Herder announces the final wave of acts rounding up the bill for the special 10th anniversary edition. Closing the festival on the main stage on Sunday night is celebrated British rock band, The Levellers. The 90s favourites will end the 10th birthday festivities with their own nostalgic blend of folk-punk in a return to the big stage.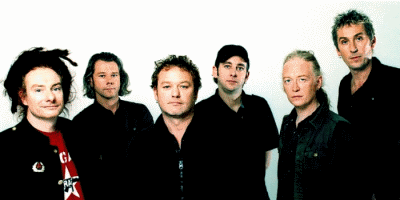 A dance festival at heart, with its roots firmly in electronic music old and new, Beat-Herder Festival looks set to continue its history of programming dance music's finest, with a tour de force final wave of acts including DJ, producer, remixer, club promoter and label founder Erol Alkan and his Phantasy cohort and Fabric residentDaniel Avery. Also confirmed is 2020Vision head honcho Ralph Lawson and distinguished drum and bass stalwart turned in-demand house and techno producerTrevino.

Baltimore native and house / disco legend Maurice Fulton will be joining the 10th anniversary celebrations alongside more locally sourced homegrown talents including Tim Sheridan who has a long history playing at and promoting warehouse beach parties in Ibiza and his own Veryverywrongindeed parties across Europe and the UK. Disco legend Greg Wilson will headline the Trailer Trash stage on Sunday night while live disco funkers Crazy P are confirmed to play the main stage on Sunday.
Over the last decade, Beat-Herder has come to be known for its unrivalled attention to detail when building the site. Built entirely from scratch by hand, the festival houses all manner of surprises at every twist and turn. Each year unexpected new areas magically appear for festival-goers to stumble upon. Last year's new additions included a swimming pool in the woods, housed in a Scandinavian style wooden cabin, complete with changing rooms and lifeguards and The Ring, a huge earth mound with a Stonehenge-esque entrance.

This year Beat-Herder was crowned winner of the Extra Festival Activity Award at the UK Festival Awards, an award that recognises events that paid that extra bit of attention to detail that creates a magical and unforgettable festival experience.
FULL LINE UP (ALPHABETICAL ORDER)

08:58 / 2 BAD MICE / 47 SOUL / A-SKILLZ / AFRIQUOI / ANDREW WEATHERALL / ANDROID SISTERS / ANDY PYETT / ANNIE TT / ARCTIC LAKE / BASEMENT JAXX / BIG JIM / BLAENAVON / BLISS ZION / BODIE / BOE & LEE / BOMBSTRIKES / BORN IN A BARN / BOXED IN / BY THE RIVERS
CAMPO / CAPTAIN HOTKNIVES / CATZ N DOGZ / CAUSA / CHAPTER 4 / CHEZTIKOV BROS / GOAT BOY / CHRIS HOLT / COJO / CRAZY P / DANIEL AVERY / DAVE ANGEL / DEAN MCPHEE / DJ CLUMSY / DJ FFLYFFILYFBYBL / DOHNUT / DOPE TRIK / DREADZONE / DREAM THEMES / DRUM MACHINE / DUB DADDA / DUB PISTOLS / DUB REAKTION / DUB SMUGGLERS / DUTTY MOONSHINE / EARTHDOCTOR / EATSTATIC / ED STONES & THE BD3 / EDDIE EARTHQUAKE / EROL ALKAN / FATHER FUNK / FEATURECAST / FIRE BENEATH THE SEA / FOLKESTRA / FOXES FAUX / FRASER TT / FREAKY BITCHES / FREESTYLERS LIVE / GHOST CULTURE / GOOD FOXY / GRAEME PARK / GREAT SCOTT / GREG WILSON / GRIFFS MAGIC THEATRE / GRINNY GRANDAD / HECTOR BIZERK / HENGE / HORSE PARTY / INDIANIC / INSTRUMENT OF JAH / ITAL GUIDANCE / J BEAR & THE GIANTS / JAM TIDY / JAMBEATER / JAMES ATKIN / JAMES HOLROYD / JERAMIAH FERRARI / JOHN THE BAPTIST / JOHN TREE / JOHNNY CLASH / JON DASILVA / JUSTIN ROBERTSON / K-KLASS / KARL ROSCOE / KASSASSIN STREET / KEN EVIL / KIRAN LEONARD / KRYSKO/ LORD / LANCASHIRE HOTPOTS / LAWLESS / LAZY SUSAN / LINDSAY TT / LOO & PLACIDO / LOWDOWN DJ'S / LUMBERJACKS / LUNALOOP / LYONS & LA ZEL / MAR / CONSTANTINE / MARK TURNER / MARTEN HORGER / MARTHA REEVES / MATT MONTEZ / MATT PLYFORD / MATT TDK / MATTY B / MAURICE FULTON / ME & MY FRIENDS
/MESSENGER / MIAOUX MIAOUX / MIRANDA ARIEH / MISSKITTYFLIP / MISTAJAM / MISTER TOOLEY / MISTI VALENTINE / MOFO & BOZO / MOLLY TILSTON / MOOQEE / MOOSE FUNK SQUAD / MOUSE OUTFIT / MR BENN LIVE / MR SCRUFF / MR SWITCH / NAZIM ZIRYAB / NIGHTMARES ON WAX / PADDY STEER / PALACE / PAPA SHANTI MEETS NEMA KUTA / PAPER CRANES / PAROV STELAR / PAT TRASH TT / PAUL TAYLOR / PAUL THORNTON / PAUL WOOLFORD / PBR STREETGANG / PEACH TT / PETE FOXON'S SOUL TRAIN / PHIL HARTNOLL / PIMPSOUL / PLUMP DJS / PORT ISLA / RALPH LAWSON / RED EYE HIFI / RED J TT / RED TIN DAVE / RICHARD NORRIS / ROSS ALLEN / RUBBER KAZOO / RUM JIG / RUSS CUBAN / SACHA SCHWARTZ / SAM AND THE WOMP / SEAN P / SHIBA SAN / SIMON SCOTT DIMENSIONS / SKUTCH MANOS / SOLANA / SPAT-CHILLA / STEF M / STEVE THORPE / SUGARBEAT RESIDENTS / SUGARHILL GANG / SWING DANCE / TANTRUM DESIRE / TELEGRAM / THE KAYANITES / THE LEVELLERS / THE PIRATONES / TIM SHERIDAN / TIRIKILATOPS / TREVINO / UNDERGROUND ROOTS / UTAH SAINTS / VANILLA ACE / VIEKA / WILL JOSEPH COOK / YOUTH CLUB / ZION TRAIN