LEVELLERS | THE DAMNED | DREADZONE
SHOW OF HANDS | TERRORVISION | THE POPES | THE SELECTER
RADICAL DANCE FACTION | DR & THE MEDICS | 3 DAFT MONKEYS
SYSTEM 7 | PRONGHORN | BACK TO THE PLANET | MAD DOG MCRAE
KING PLEASURE & THE BISCUIT BOYS | CREDIT TO THE NATION
PLUS 'SUNDAY LUNCHTIME' SPECIAL GUESTS: WHEATUS
Many more acts still to be announced
Headlining Friday will be the Levellers, who's music and ethos has had a major influence on many of Bearded Theory's organisers and attendees alike. On Saturday night, Captain Sensible's Gothic Punk legends The Damned are top of the bill.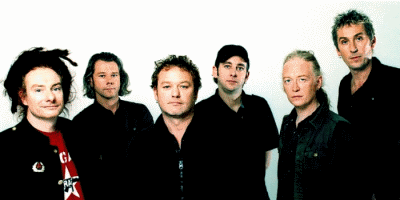 Incredibly, the greatest number of complaints Bearded Theory's organisers received last year on any topic, was for not booking Dreadzone for the first time the festival's history. To make amends, this year they return to close the festival on Sunday night.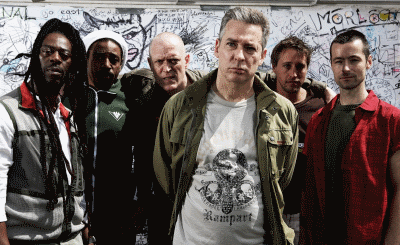 Other major acts also confirmed include The Selecter, Show of Hands, The Popes, Terrorvision, Back To The Planet, Dr & The Medics, Credit To The Nation and of course, perennial Bearded Theory favourites, 3 Daft Monkeys. The fabulous Wheatus will be performing the now-legendary Sunday lin
Bearded Theory has also confirmed details of a number of exciting changes for 2012. These include a creation of two entirely new areas; Tornado Town (a festival within a festival), and The Water's Edge. Underlining their commitment to supporting local businesses, the festival have appointed Thornbridge Brewery in Bakwell, (located just 20 miles from the festival), to run their on-site bars.
Richard Bryan from Bearded Theory Festival says, "We are delighted to have be named UK's Best Independent Festival at the prestigious AIM Music Awards in recognition of last year's fabulous event. Everyone involved in Bearded Theory is already working hard to try and deliver an even better one for next year. With two totally revamped areas and a whole range of new activities planned, 2012 is shaping up to be a vintage year for Bearded Theory Festival.
Tickets are priced at £74 (Adults), £40 (Under 16's), £25 (Under 12's) and Under 5`s are free (ticket is still required). A Family Ticket for 2 Adults & 2 Children is £190. Booking fees apply.
Tickets are available from www.beardedtheory.co.uk/shop, www.quaytickets.com or by calling 08432 081 835. All include 3 nights of camping and access to all music and on-site events. No day tickets will be sold for the 2012 event.