Following last year's sun-drenched success, award-winning festival,Wilderness, today proudly announces its third season of arts and escapades knitted amidst the landscapes of Cornbury Park. The festival will take place between Thursday 8th and Sunday 11th August.
Continuing with its unique program of time-honored arts this year's line-up includes some of the most respected visionaries in music, food, theatre and the literary arts. The festival has also been extended to four days and will now open on the Thursday.
As ever, the music line-up makes up just one part of the festival offering. The flagship long-table banquets return with three talismanic chefs at the helm. One of the most influential names on the London food circuit, Russell Norman, will be the grand host of an exquisite banquet with his team from Polpo. Get ready for mouth watering food in an awe inspiring setting, with some surprises thrown in for good measure, as Russell and the Polpo team treat you to a foodie experience like no other.
Following the sell-out success of last year's banquets, Yotam Ottolenghi, is returning to Wilderness for another headline sitting and last but by no means least; the third chef to join this mouthwatering line-up is legendary restaurateur Mark Hix. Celebrated for his British style and seasonal dishes, Cornbury park will be the perfect backdrop for Hix's sumptuous courses.
Back by popular demand, Exmouth Market's famous Moro will once again be cooking up a delicious storm in their Souk dining tent. Thyme Cookery School also return to the festival, giving budding chefs the chance to whip up some delights in theiron-site kitchen, plus they'll be hosting a series of talks and tastings across the weekend.
The festival arts offering will be expanding to include breathtaking performances from some of France's most prolific circus and theatre collectives, Transe Express and LesPepones will all be venturing into the wild. Expect stunning, high energy animatronics and death defying trapeze and circus performances, in what promises to be an unforgettable, immersive theatre experience.
Shakespeare's Globe, Petersham Playhouse and opera from Vingette Productions, will also be treating festival-goers to some very unique performances against the beautiful back drop of Cornbury Park.
The Lakeside Spa was 2012's most sought after ticket and will be bigger and brighter than ever this year, with stunning wood fired saunas and hot tubs along with the Sanctuary well-being area.
You can also expand your mind at the Wilderness Forum supported by The Huffington Post UK, which this year includes a programme of cerebral discussions with The School of Life, The Royal Observatory, Intelligence Squared and The Idler.
The much lauded late-night parties are also returning and will see festival heavyweights Secret Garden Party and party purveyors Rumpus, taking over the Secret Valley when the sun goes down.
The family offering will be expanding to include a whole host of workshops and performances, including The House of Fairy Tales, Unicorn Theatre, Charles Dickens Museum, Witchwood School of Rock and Hullabalo Arts.
Wilderness is the proud winner of: Best New Festival 2011 – UK Festival Awards and Best Small Festival 2012 – Live Music Awards
Weekend Tickets: £139
Family Weekend Tickets: £335
Children aged 10 and under go free
Live Music & Dancing
Empire of The Sun (UK festival exclusive), Noah and the Whale, Rodriguez, Michael Kiwanuka, Tom Odell, Ghostpoet, Tribes, Matt Corby, Lucy Rose, King Krule, Melody's Echo Chamber, Eliza and the Bear,
plus The London Folk Guild and Yellow Lounge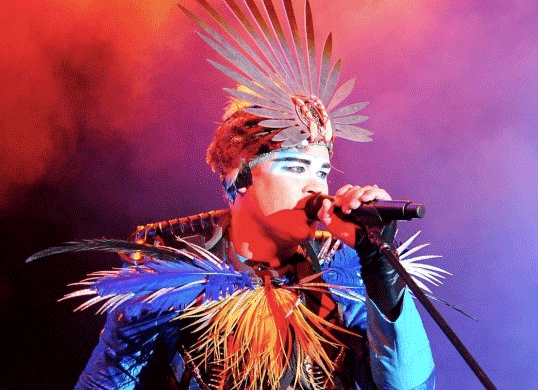 Banquets, Feasts and Gastronomy
Long Table Banquets from Yotam Ottolenghi,
Russell Norman & Polpo and Mark Hix
The return of Sam & Sam Clarke's Moro Souk Tent
Thyme Cookery School
Theatre de Rue & Cirque Traditionnel presented by Time Out Live
Transe Express present the aerial spectacular 'Maudit Sonnants'
Les Pepones perform their after dark flying trapeze show
Late Night Revelry from the producers of Secret Garden Party
The Secret Valley hosted by Rumpus
The Bacchanalian Masked Ball with performances from
The Artful Badger, Feast Of Fools and Miss Behave
Tented Theatre & Promenade Performances
Shakespeare's Globe present Red Not Dead,
Petersham Playhouse perform Lewis Carrol's 'Jabberwocky',
Vignette Opera and Tax Deductible's Sh*tfaced Shakespeare
Debating Halls, Literary Arts & Encampments
The School of Life, Intelligence Squared, Tom Hodgkinson's The Idler, Literary Salon hosted by Damian Barr, Secret Forum Fiction (including Granta, Tibor Jones, Canongate, Bloomsbury, Penguin), Chris Lintott and Oxford University Astrophysics Dept, The Royal Observatory, Singalong-A-Wickerman, Shamanic Street Preachers, Dark Mountain, NOW Fest, Jim Al-Khalili with TheBritish Humanist Association, The Catalyst Club & The Odditorium, The Napoleonic Association, new ways of thinking with Natures, Charles Dickens Museum, Oxford Museum of Natural History, Oxford Museum of the History of Science, Pitt Rivers Museum,
Well Being and Outdoor Pursuits
Lakeside Spa, The Sanctuary, meditation with Headspace, Lost In Beauty
Horse Riding, Green Crafts, Eden Project Den Building, Oxford Cycles, Wild Swims,Forest Medicine Walks, The Bushcraft Company, Wild Runs
Magic, Games and Japery
The House of Fairy Tales, Unicorn Theatre, Boutique Babysitting with Mortimer Nannies, The Village Hall, Royal Society of the Protection of Lovebirds, Witchwood School of Rock, Hullabalo Arts, Bearded Kittens Cricket Match