Diamond Jubilee Bank Holiday Weekend
Sunday 3rd and Monday 4th June
NewcastleGateshead Quayside

Dizzee Rascal, Deadmau5, Maximo Park, Noah & The Whale plus many more confirmed for the North East music spectacular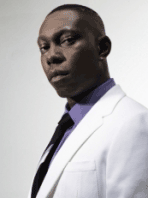 Evolution Festival returns to the North East on the Diamond Jubilee Bank Holiday weekend with a stellar line up of the most influential and exciting names in popular music. Evolution attracts 28,000 people per day to the Quayside, delivering an outstanding bill of contemporary live acts and dj's at an unbeatable price. And the 2012 line up is the best one yet!
2012 is the 'Return Of The Rascal" headlining the main stage on Sunday is the irrepressible Dizzee Rascal. The ultimate showman whose pop sensibilities seamlessly fuse Grime, House and Hip-hop Dizzee Rascal ensures rapturous responses from audience and arrives with a sack load of number 1 hits including Dance Wiv Me, Bonkers, Holiday and Dirtee Disco.
Not the first dead rodent to be found on the Quayside but certainly the biggest, famed for his notorious live shows, the mighty Deadmau5 brings the biggest production ever to Evolution with his jaw dropping audio visual spectacular. His set up will no doubt light up the Quayside for a perfect finale to the weekend. With an epic mix of EDM Deadmau5 is a genuine global star and this is his only North of England show this year.
The North East's favourite sons Maximo Park will grace the stage as very special guests in support of Dizzee. Having blazed a trail around the Globe representing all that is good and infectious about the North East we are stoked to have them at Evolution and with the band currently ensconced in the Studio working on their new album we look forward to giving the boys a HUGE hometown welcome as they hit the stage for one of their legendary, incendiary live shows.
Noah & The Whale delivered the hugely critically and commercially successful 'Last Night On Earth' album last year and are undoubtedly one of the best live bands in the country as their recent sell out UK tour demonstrated. Variously described as anti-folk, nu-folk and folk-pop (a confusing multitude of pigeonholes) alongside like-minded souls such as Laura Marling and Emmy the Great. Both of whom were part-time members of the band at various points.
Rizzle Kicks have been the undisputed breakout act of the past 6 months seemingly coming from nowhere to top radio playlist and the charts and injecting some fun into proceedings wherever they perform. Rizzle Kicks are destined for superstardom in 2012 and their set will be one of the feel good moments of the festival.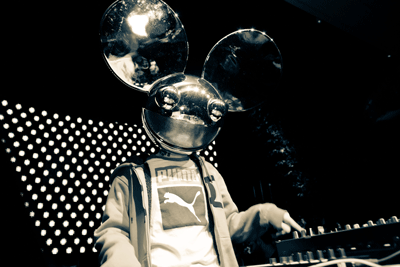 Whilst touring with the Arctic Monkeys with The Rascals, Miles Kane developed
a strong friendship with front man Alex Turner. They shared a love of the same musical influences, such as Nick Cave. The pair began to play together backstage, and soon began writing new tracks. They realized that there was a future in their songwriting partnership, and the Last Shadow Puppets were born. Since his work with Turner Kane has shone with his solo material and his debut album has won millions of plaudits.
With artist such as Devlin, Benjamin Francis Letfwich, Band Of Skulls, Spector and Jessie Ware amongst other confirmations on the main stage, Evolution 2012's line up takes on monstrous proportions.
The Ballast Hills this year will be home of some of the most pioneering electronic music and all tastes are catered for with a truly amazing and eclectic bill across both days. DJ sets from DJ Fresh, SBTRKT, Jack Beats, Toddla T, Maya Jane Coles and a live set from Totally Enormous Extinct Dinosaurs are certain to have the Evolution crowd partying into the night.
Evolution promoter Jim Mawdsley comments 'We are very proud to bring such a strong and progressive line up to NewcastleGateshead for this years Evolution Festival. We look forward to partying with you all in June'.
Evolution festival continues to bring the best artists to the North East to perform in front of the UK's most rapturous festival audience. At £25 for a day ticket or £35 for the weekend, Evolution continues its tradition of providing an amazing show for an unbeatable price.
Alongside hosting some of the biggest acts on the planet Evolution will once again introduce the crowd to a wealth of emerging local talent on the third stage – partnered with Generator the UK's leading Music Development Agency this stage gives local talent a chance to get their foot on the ladder and play to the biggest crowd of their careers to date
For Hi Res Artist Pics / Biogs / Logos please visit: http://www.wearesoundproof.com/press.html
FULL LINE UP
Sunday 3 June
Spillers Wharf
Dizzee Rascal
Plus very special guests
Maximo Park
Miles Kane
Devlin
Benjamin Francis Leftwich
Dog Is Dead
Lulu James
Theme Park
The Lake Poets
Ballast Hills
Turbulence & Metropolis present
DJ sets from…
DJ Fresh
Jack Beats
Shy FX
Friction
Toddla T
Dot Rotten
Citizen
Codename:Tyrone
Monday 4 June
Spillers Wharf
Deadmau5
Noah & The Whale
Rizzle Kicks
Band Of Skulls
Here We Go Magic
Spector
Jessie Ware
The Milk
Mausi
Ballast Hills
Wax:On presents
DJ sets from…
SBTRKT
Totally Enormous Extinct Dinosaurs (live)
Maya Jane Coles
Eats Everything
Jackmaster
People Get Real
Mike Jones
Whilst the outdoor Bank Holiday Weekend extravaganza is the pinnacle of the Evolution programme we still have much more to announce – including the Evolution Emerging programme, Music Futures and the Jumpin Hot Club programme of shows that will be wrapped around Gateshead venues.