Sónar Barcelona 2014 presents Massive Attacks new show as well as Richie Hawtins Plastikman making a return to Spain with an exclusive performance of his Objekt live concept.
Massive Attack have chosen Sónar Barcelona to present a brand new show which will move a step further their ongoing audio visual exploration of agitation propaganda and technology.
Massive Attack will play Sonar 10 years after their previous performance and following the acclaimed series of groundbreaking and extraordinary shows designed and staged by Robert Del Naja and film maker Adam Curtis in Manchester, Duisberg and New York. For this new Massive Attack show Robert will again co-design, creating a compelling collision of music, art and political discourse.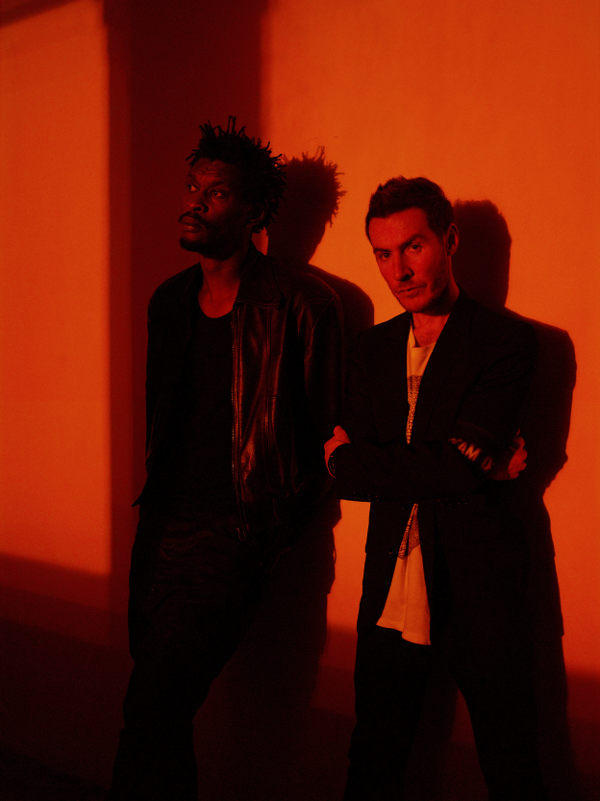 Massive Attack (a worldwide reference for electronica) was founded in 1988 by Robert "3D" Del Naja and Grant "Daddy G" Marshall. Their debut album 'Blue Lines' contained the single 'Unfinished Sympathy', one of the 10 best songs in music history, according to a survey by The Guardian. Following their first release were albums: 'Protection', 'Mezzanine', '100th Window' and 'Heligoland' as well as numerous singles and countless remixes making up one the most personal repertoires in experimental pop music over the last 25 years. Plastikman at Sonar by Day and Richie Hawtin's Close show at Sonar by Night Sonar 2014 will present both sides of Richie Hawtin's musical character over two days: from his own new recordings and live show Objekt as Plastikman at Sonar By Day, to his new standpoint on modern day performing as Richie Hawtin with Close in the main hall of Sonar By Night
Richie Hawtin, the globally recognised key figure of electronica, will update his recording alias Plastikman. Richie Hawtin's Plastikman will make a return to Sonar with the exclusive European performance of his developing 'Objekt' live concept – debuted at the Guggenheim in New York last month. Hawtin and his team created an entire new audio and visual experience for the Guggenheim – inspired by the room he was asked to perform in. Plastikman will return to Sonar in 2014 with the new music, visuals and a special variation on the obelisk that his team created for the landmark art event.
On a different day at Sonar by Night, Hawtin will headline with his new performance concept, Close. The new show is designed to bring audiences closer to the performance of a modern day electronic artist with the assistance of highly-advanced cameras and intimate lighting. Hawtin will give full transparency to the improvisation and technological manipulation in how he plays all which helps set him apart from the traditional definition of a DJ. Leading lights in contemporary electronica The first batch of confirmed artists also includes purist bastions of electronica like Four Tet; James Holden (Border Community head honcho), with a unique staging of his stunning album "The Inheritors"; Jon Hopkins will perform live his techno album "Immunity" (heralded as electronic release of the year); Oneohtrix Point Never aka Daniel Lopatin, one of the most amazing artists to appear on the experimental scene in recent years and who will present his new audiovisual show; and Matmos, creators of an extremely elaborate IDM, who will convert the Sonar stage into their own private experimental laboratory.
Sonar 2014 will also enjoy incredible shows from Bonobo, who will present his new kaleidoscopic electronica album "The North Borders" with one of his spectacular live shows; Woodkid, the French multidisciplinary artist enjoying a meteoric rise in recent months, a natural creator incorporating design, advertising, video and music; and Moderat, an alliance of Berlin's electronic scene's foremost representatives (Modeselektor + Apparat) presenting their new album 'II'.
Dance music, implicit in its multiple forms, will feature in the hands ofCaribou, the Canadian musician and mathematician Dan Snaith, who has chosen Sonar to present one of his limited shows before the release of his next album; Gesaffelstein artist name for Parisian musician Mike Levy, will present on stage 'Aleph', his acclaimed debut album, and I am Legion, the band formed by British hip hop group Foreign Beggars and Dutch dubstep trioNoisia.
There will be no shortage of talented newcomers like Evian Christ, the youthful dj and producer for label Tri Angle, who is making some of the most futuristic beats for Kanye West and Matthew Barney;Jessy Lanza, the Canadian signed to prestigious label Hyperdub, who will present her celebrated and atmospheric debut album "Pull My Hair back"; Copeland, the female element of enigmatic and unpredictable duo Hype Williams will present her as yet unreleased new work; Majical Cloudz, the pop art duo based in Montreal;
the festival's up and coming artists like Happa, aka Samir Alikhanizadeh, whose music at the tender age of 16 already
stands out as the most exciting and brutal techno around today;Nisennenmondai, Japanese instrumental power trio; or
Clipping., the Californian rap noise trio…
Some of the national artists performing at next year's festival will beBalago, the experimental post-electronica and synthetic kraut group; Downliners Sekt, the Catalan-French duo who will present a brand new album and live show; Desert, dream pop's best kept secret; and Pau Roca, one of the national scene's most prominent house djs.