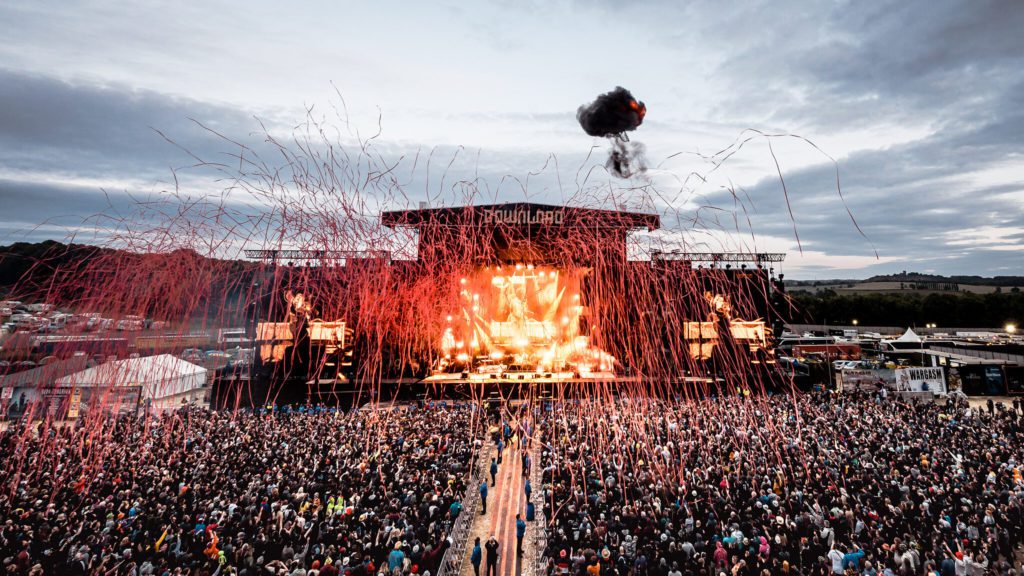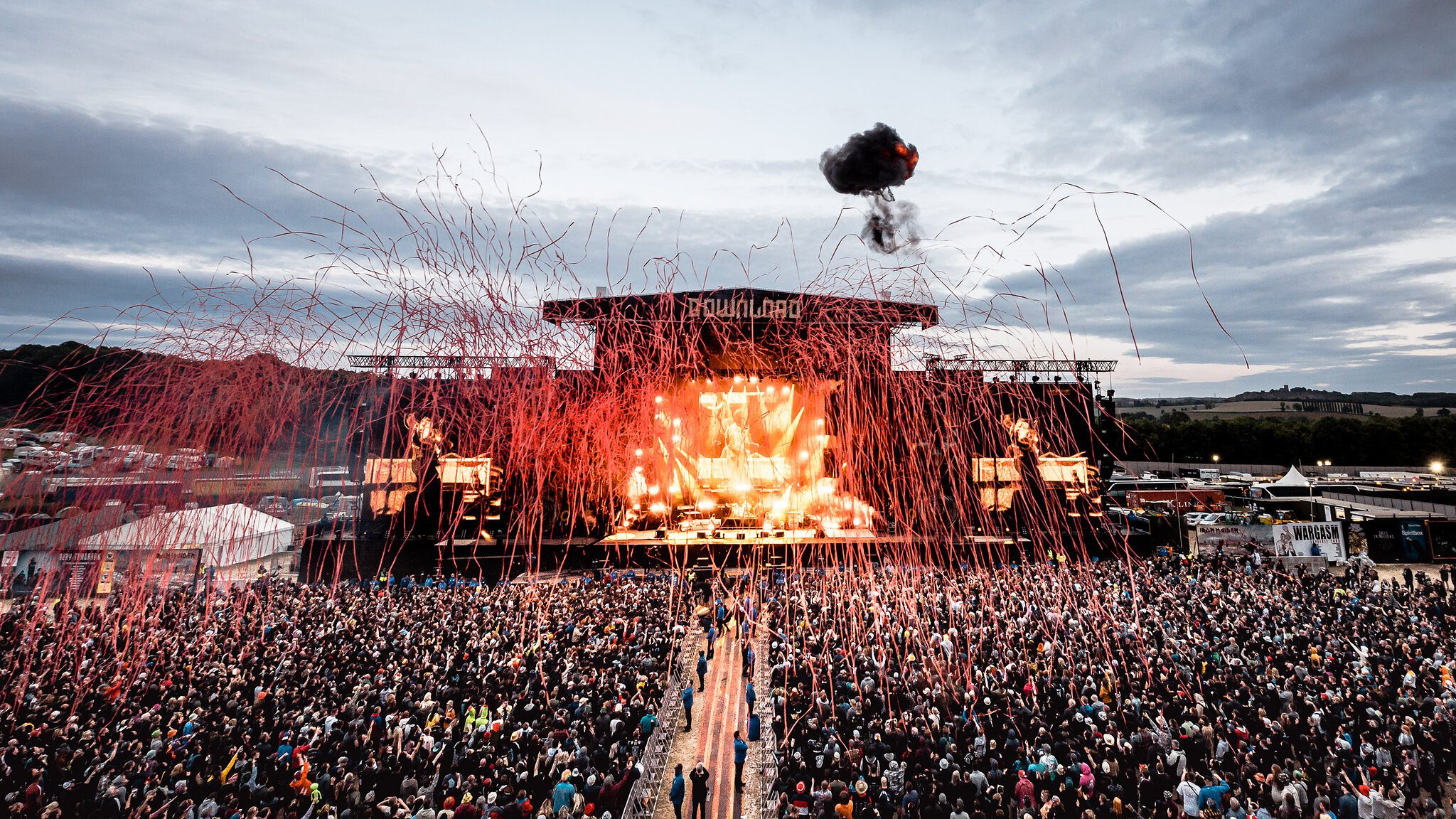 So, right up front I have to note going into this headline review, that the arena is stunningly under-filled already. You can basically walk to the front in a couple of minutes from either side. This shouldn't happen for headliners.
Scot-rock stalwarts Biffy Clyro are no strangers to Download Festival, having headlined here in 2017. Given the fact that we've been in Covid central for a couple of years, this actually feels more recent than the five years it has actually been. There's no doubt that the band are musically brilliant, and the stage set up is impressive in its own way, but perhaps overshadowed by the previous two nights of high production headline sets.
The hometown crowd is representing at the front with giant Scottish flags flying, and 'Wolves of Winter' is a soaring masterpiece which absolutely deserves a place here. Yelling "We've waited three years for this, I know you have too. It's wonderful to be back together again" frontman Simon Neil is clearly having an excellent time up there, but I can't help but see the crowd is thinning even further. I wonder if they can see this from up there, and feel a little sad for them.
'Space' and 'Bubbles' come before an encore of 'The Captain', 'Cop Syrup' and 'Many of Horror' – all of which are performed beautifully and confidently, but it obviously isn't hitting with a huge proportion of the Download crowd who are opting to be elsewhere. The band finish up with a set of stage top fireworks, but it's not the crowning finale it should have been for this, the triumphant return of Download festival. If Download wants to sell enough tickets next year, those headliners had better be closer aligned to the main formula than Biffy were this weekend.