One of Ibizas iconic nightclubs Pacha was our choice of destination in our visit over to the White Isle this week. Pacha is steeped in history hosting some of the biggest nights on the island week in and week out over the primetime summer months.
This year, every Saturday night, the masked legend that is Claptone, hosts his Masquerade evening at Pacha. Walking through the door, we gladly accepted a gold venetian style mask, much like the one Claptone wears, and headed through the foyer and into the famed dance floor.
Supporting the German DJ on the night are Lovra, Dom Dolla and Jacques Lu Cont. Strolling in early, Lovra is on the wheels of steel, getting the crowd warmed up for the evening. Her energy behind the decks is infectious and the dance floor fills before Dom Dolla takes to the decks. The house music producer from Australia treats the crowd through an uplifting set, full of hands in the air tracks right before the main act for the night arrives.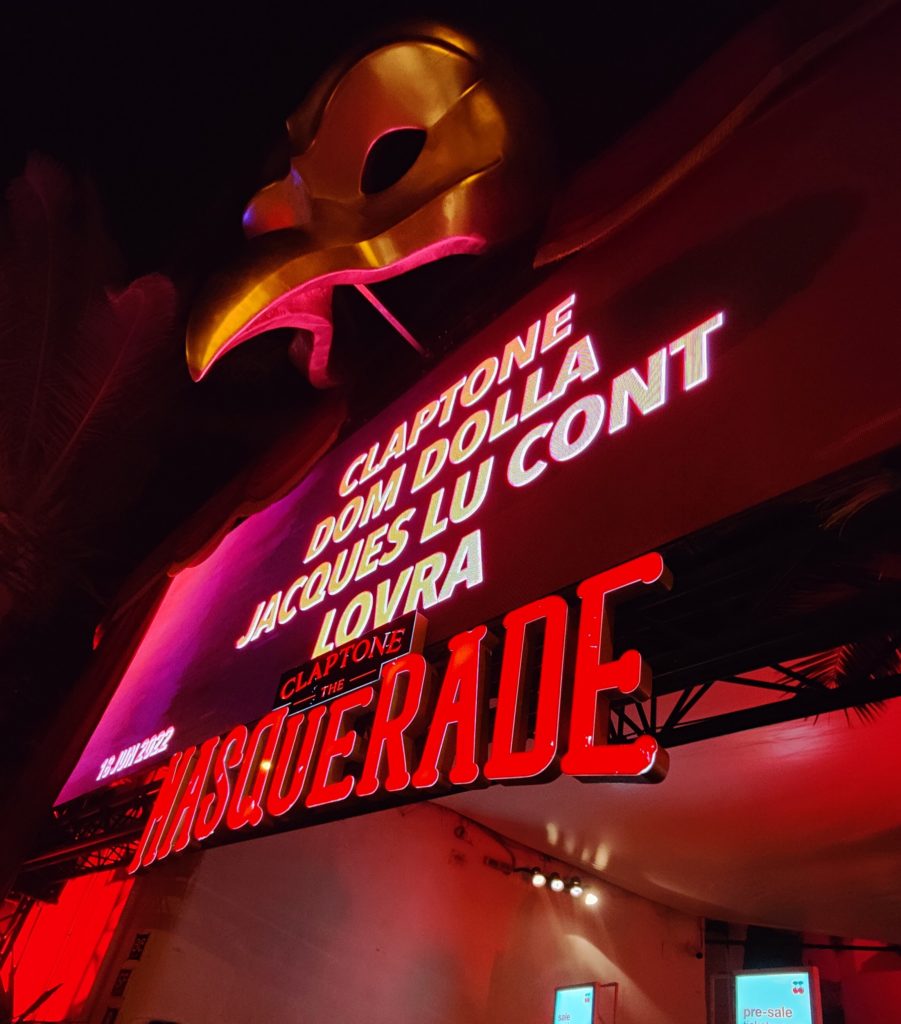 Arriving in his Masquerade attire, Claptone's gold mask shines beneath the amazing lighting system Pacha has installed on its ceiling. With the main room, now full to the brim and the surrounding VIP tables packed, Claptone takes us on a journey through some of his biggest hits and remixes. Professional dancers wearing all sorts of funky outfits take position on the various podiums around the room and across the DJ booth and groove as Claptone kicks off his set. The headline set starts as expected with a banging house hit Lauren (I Can't Stay Forever) by Oden & Fatzo, the crowd erupts into cheers, fists are pumping, heads nodding and bodies grooving. This really sets the scene for the rest of the evening, Claptone's two hour set has the crowd reacting to every single tune. I, along with pretty much everyone else on the dance floor, remain dancing for the entire set, and that is testament to the quality of music that Claptone provided on the night. Towards the end of his set the music was taken up a notch, Claptone's tech house sound rounding off what I can only describe as musically one of the most entertaining sets I've heard live in a long time!
If I'd recommend a night in Ibiza this summer, I'm most definitely going to recommend Masquerade at Pacha. The crowd, the music, and the atmosphere where just right for a night to dance away too.
Claptone is playing every Saturday evening until the 6th of October. Huge thanks to the Pacha PR team for accommodating us on the evening.