Comprising of some of the very best contemporary artists and alternative cool break through acts, Shrewsbury Fields Forever is a fusion of music, artistic expression with a sprinkling of community stuff and comedy.
Taking place over the friday evening, Saturday and Sunday the festival being only a stones throw away from the town centre will feature multiple arenas of music showcasing a wealth of top big International artists combined with the best Up-coming acts and local talent to provide a superb choice of live Indie, rock, alternative, electronic dance and popular music. Being so close to the town centre, Shrewsbury Fields Forever is only a few minutes walk away from all the local transport links and hotels, but of course the option to camp over is always there for those who want to do the complete festival experience.
Combined to this all the fun of the fair will be had, with an array of performing arts, fun fair, audio / visual artistic entertainment found within a community entertainments village, In which nominated charities alongside sponsoring businesses will be providing some extra on-site entertainment and games to help fund raise for a worthy cause.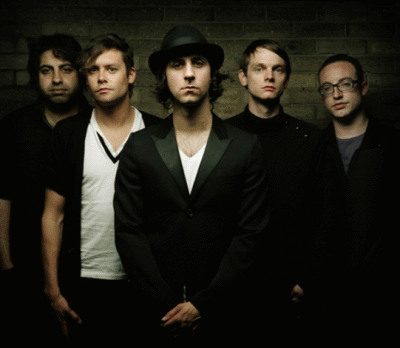 13TH, 14TH AND 15TH SEPTEMBER 2013 @ The west mid / Shropshire showground, Berwickk Road, Shrewsbury, SY1 2PF.
Just £18 – £69 for a whole weekend with camping.
APPROX 100 ACTS – those announced so far are:
*Saturday main stage:*
Maximo Park
The 1975
Athlete
The Sunshine Underground
Masters In France
Dumb
Pixle Fix
We were Frontiers
Snapped Ankles
Portlights
BOTB winner
*Saturday dance tent:*
Roni Size with Dynamite MC
SHY FX with Stamina
B.Traits (Radio 1) with MC
Joker
Rockwell with Mantmast
K90 Classics
Double XL
Dribbz
Monchi
H2flo
Banshco
Nedd
DJ competition winner A
*Saturday Experience tent with Spunkys, SubKutz and Reloaded*
Darren Styles and MC Storm
[email protected] and Mc Energy
EHD
Jay Robinson
ADK
Johnny Flash
Emerson da Silva
Shaun Price
DanZ – Dad
Adam B
DJ Toddie D
Amais
Red & Trickett
*Saturday Silent Disco*
Call Me T
Bare roots
True & False
Andy Phillips
Dirty Lookin Mobile disco
Sammy J
DJ Housescratt
Followed by the not so silent Traffic takeover with:
Bazland
Taylor J
*Saturday Boat Party 'Fuzzy Logic'*
Digital Mafia
+ guests
*Saturday VIP hospitality
Quartz DJs
Cheadle & Hubby
Lily Green
2 Second Story
Nicole Phillips
Keren Macmillan
*Friday Dance tent*
Sister Bliss Faithless DJ set
Plump DJs
Gemma Furbank
P.A.S
Dene-No-Rhythm
Kate Naylor
DJX2
*Friday local heroes live stage*
The Taste
Doppleganger
MK Zero
The Lucidity
Socail Confusion
The Cosmic Rays
Thin Vision
*Friday Liquid D'N'B tent with Perception*
Conspire
Jay Dubz
Tim Ryan (Fantazia)
Rapture
Pixle
+ Guests
*Sunday Jestival comedy tent*
Dylan Moran (Shaun of the Dead, Channel 4's Black Books)
Sanderson Jones
Carl Donnelly
Brett Goldstein (Channel 4's Derek)
Johnny Candon
Alexis Dubus
Chris Washington
Wendy Wason
+more tba
*Sunday Acoustic stage*
James Walsh STARSAILOR solo acoustic set
Andy O'Brien (The Clocktower) with
Matt (The Twang) and
Alistair (Ocean Colour Scene)
Micky Greaney Band
The Ronaldos
The Making acoustic
Remedy Soundz
UK Open Mic champion
UK Open Mic SFFF choice
Lily Juniper
*Sunday house / oldskool tent*
K Klass live
Sonny Wharton
Sparky Dog
Karlos Cheadle
Mark Smallwood
Jon Harvey
Mike Archer
Russ Edwards
Dj competition winnner B
+ More TBA
This will be combined with Comedy tent, fun fairs, boat party, chill out zones, art and crafts, stalls, licensed bar, charity stuff, optional camping, entertainment etc etc!
Check out the Website, Facebook Page or Twitter for the latest info:
www.shrewsburyfieldsforever.com
www.facebook.com/shrewsburyfestival
www.twitter.com/shrewsburyfest
www.youtube.com/ShrewsburyFestival