Field Day, held in East London's Victoria Park and now in its eighth year, is a festival that always caters to a wide range of music tastes. This is arguably what puts it ahead of its rivals and cements its status as one of, if not, the best London music festivals of its kind. Saturday's line up leant slightly towards the electronic but did not fail in providing ticket holders with a first class choice of acts that led to the day selling out.
London's Benjamin Garrett, who goes by the stage name Fryars, attracted an impressive and attentive crowd during his mid-afternoon set at the Shacklewell Arms stage. A firm favourite with music critics, Fryars set the day's bar high with his piano pop melodies and sweet, meaningful vocals. Starting his set off slow with tracks including a rather sombre 'On Your Own', Fryars finished on a high with 'Cool Like Me' – an upbeat track reminiscent of Daft Punk which was the main highlight of the set. It may be true that Fryars sounds better on record and looks like a hipster but the set did not feel out of place on the festival bill.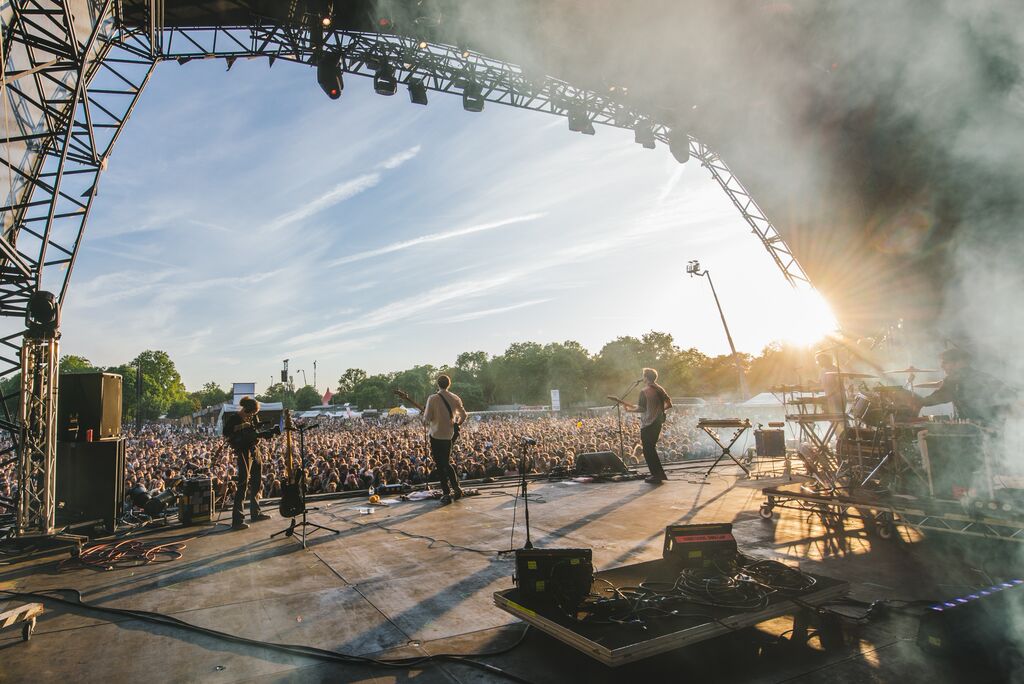 Photos by Carolina Faruolo
As soon as Kindness hit the stage albeit a bit late, it was clear the crowd were in for a treat, as the whole band seemed in very high spirits. The brainchild of Brit Adam Bainbridge, Kindness were no strangers to the worldwide music scene having played everywhere from South by Southwest (SXSW) in Texas to the Sydney Opera House. What was great about this band was there was no hierarchy – each member of the group had their time to shine. We had impressive melodic vocal solos from the chirpy backing singers, various co-ordinated dance moves and a lot of tambourine shaking. There was even a guest performance and a funk inspired cover of Whitney Houston's 'I Wanna Dance With Somebody', which got the whole crowd going. With the qualities of both Jungle and Primal Scream, it was an impressive set that would no doubt keep you grooving. Kindness were definitely the highlight set of the day and very much screamed funk and soul soundtrack of summer.
Scottish art-rock favourite's Django Django used their Field Day set to play tracks from their recently released new album 'Born Under Saturn' which received a great response from the crowd. The track 'Reflection' was a particular crowd pleaser.
A sneak peek into the packed Crack Magazine tent uncovers electronica favourite Chet Faker performing a cover of Backstreet's 'No Diggity' for which the crowd go wild.
One of the most hyped artists of this year, FKA Twigs was unapologetically late to start her set at the Crack Magazine stage. It seemed that the crowd forgave all as she appeared, engulfed in mountains of smoke and began flirting with the audience. Almost ethereal in her presence, it seemed that the crowd were admiring her beauty more than admiring her music and this seemed to translate into a somewhat disconnected performance as she tried to keep the mystery alive. The acoustics in the tent were not great but FKA Twigs's trip hop beats and whispery vocals still managed to mesmerise the overflowing crowd ready in time for Caribou's headline set.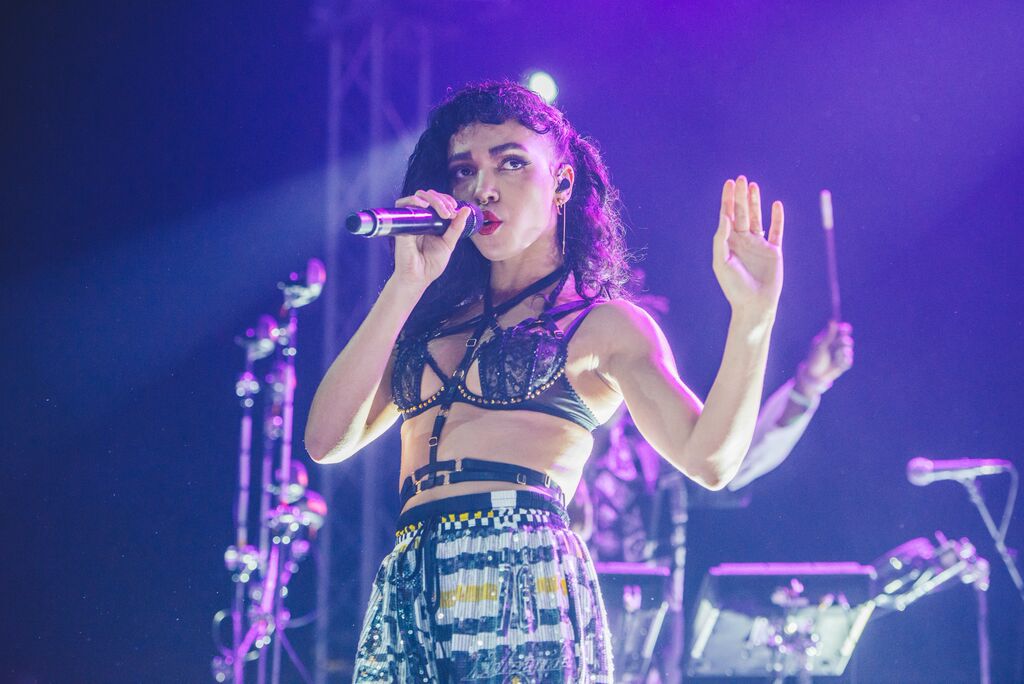 Photos by Carolina Faruolo
It may be surprising to some that Caribou headlined Field Day Saturday but Canadian Dan Snaith's band has established a huge cult following since its inception in 2005. The career spanning set produced not only the best of the electronic and the psychedelic but also included a spectacular visual display, which truly secured their status as an impressive headline act. Highlights included the lead single from 2010 Album 'Swim' – 'Odessa' and 'Our Love'.