Field Day Sunday catered to a more rock and alternative following with a mix of new up-and-coming bands to legends including Patti Smith and Ride. Although the day did not sell out, it provided much more overall engagement from the artists which led to some stellar standout performances.

Brooklyn shoe-gaze group DIIV (named after a Nirvana song) formed in 2011 and have since released a debut LP. Looking like they just rolled out of bed, DIIV debuted some new unheard material on the Eat Your Own Ears Stage that sounded promising but slightly missed the mark. Fortunately, they redeemed themselves with playing older, more well known tracks including 'How Long Have you Known' and 'Doused', both of which received a warm reception from the crowd.

A quick sprint to the Verity stage left some time to catch up-and-coming London alt-rock trio Happyness who lit up the stage with their humble persona and chilled guitar sequences.

Mac DeMarco is known to always put on a good show and he definitely did not disappoint on the last date of their tour. The constant banter between the band-mates and the crowd led to lots of laughter and eventually to Mac crowd surfing over most of the Eat Your Own Ears stage to rapturous applause. The set did get awkward at times, especially when the band's guitarist, Andy, got hit square in the face with an orange but this did not deter the band from delivering standout tracks including 'Brother', 'Salad Days' and a spur of the moment rendition of The Beatles' 'Blackbird' by bassist Pierce (whilst Andy's guitar was fixed). Love song 'Together' and a guitar solo from Andy finished off the set and left the crowd disappointed that it was over.

The former frontman of 90s Britpop favourites Supergrass, Gaz Coombes delivered a stellar solo set at the Shacklewell Arms tent. Having released 2 critically acclaimed LPs since going solo, it was of no surprise that Supergrass seemed like a distant memory. Tracks '20/20' and 'Break The Silence' were met with strong appreciation and the meaningful and moving track 'The Girl Who Fell To Earth' cemented Gaz Coombes as a musician who is capable of anything.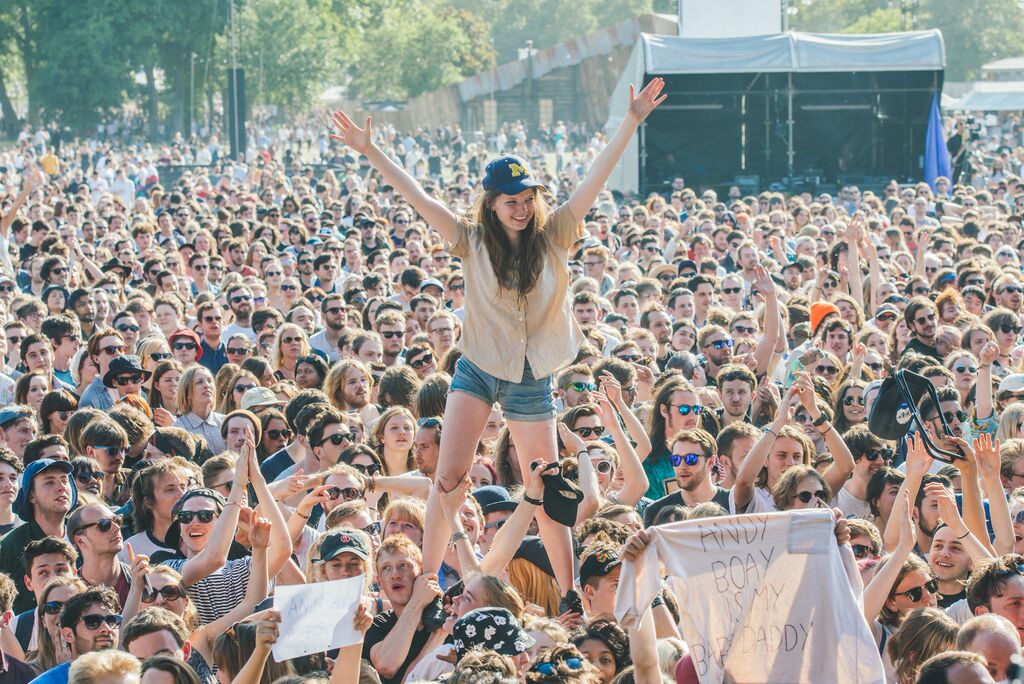 Photos by Carolina Faruolo
Punk-rock legend Patti Smith was a well-received addition to the Field Day line-up. Performing her 1975 album 'Horses', the crowd felt every emotion possible – there were smiles, hugs and even tears by the end of the set. The most tear-jerking moment was towards the end of 'Horses' when Patti Smith paid tribute to lost musicians including Jimi Hendrix, Lou Reed and Brian Jones amongst others including John Nash. To the crowd's surprise, more tracks were played including a splendid cover of The Who's 'My Generation' to finish and ultimate crowd pleaser 'Because the Night'.

Another up-and-coming indie group, five-piece Londoners Gengahr filled the Verity tent with a smooth, easy listening sound perfect for the summer weather. Echoing vocals and clever time sequences showed the crowd that they are full of surprises and do not hesitate to push the boundaries, however small or large they might be. Gengahr are definitely a band to watch.

London's Savages caused quite a buzz around Field Day as they had not played a UK show for quite some time but they truly stood out. Tearing up the Shacklewell Arms stage to a packed out crowd, front woman Jehnny Beth oozed confidence and cool, crowd surfing through the audience and fuelling the already rowdy crowd to get even rowdier. 'City's Full' kicked off the set with new material quickly following. Jehnny informed the crowd of a new record in the works and vented her frustration of the current political climate with a short, snappy track – 'Fucker' and ended the set with gritty track 'Husbands'. From what we saw of today's set, Savages will only keep getting better and better.

Dutch 24-year-old Jacco Gardner sounds (and looks) like something straight from the 60s with his echoing high vocals and psych-pop guitar melodies. Playing the Verity tent to a packed out crowd, Jacco Gardner's vocals sadly got lost at times and therefore did not have the same effect as on record.

Ride's headline set was a big deal – it was a reunion. Their debut album 'Nowhere' still holds the status as one of the best shoe-gaze albums (and one you should listen to before you die!). This was their first gig together as a full band in twenty years, which led to a lot of emotional people in the crowd at the Eat Your Own Ears stage. Ride played so tightly together that you never would have guessed they ever broke up. Career-spanning tracks played included 'Birdman' and 'Leave Them All Behind', which closed this year's Field Day.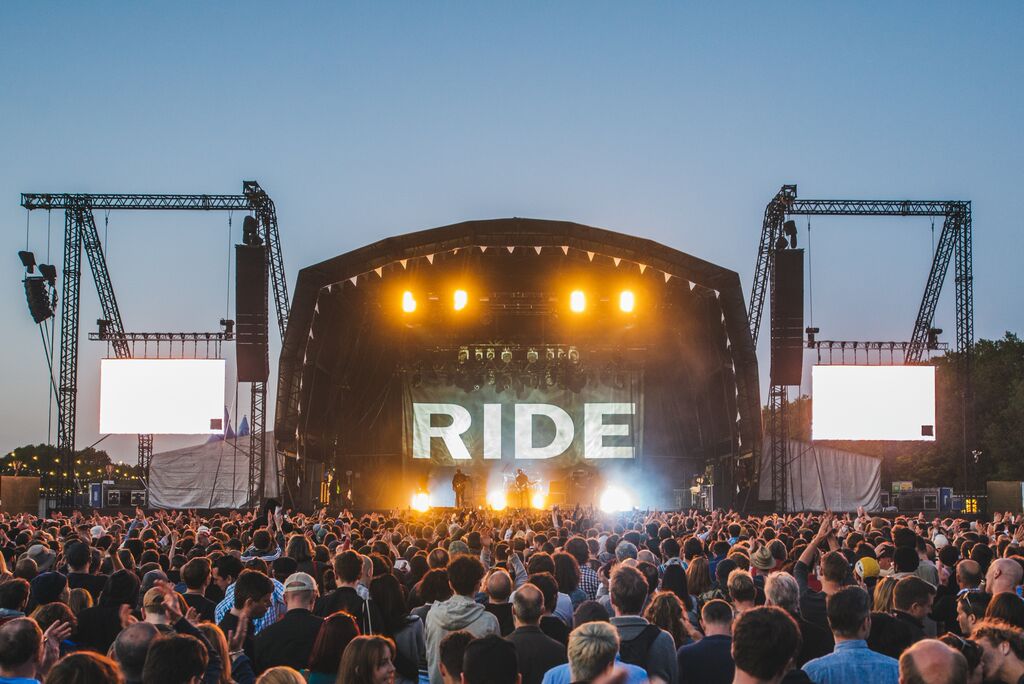 Photos by Carolina Faruolo