End of the Road Festival is thrilled to reveal that its final headliner will be the Gene Clark No Other Band, in a UK premier and a UK exclusive of a unique collaboration the likes of which is rarely seen in a live setting, joining a bill also topped by Flaming Lips and Wild Beasts.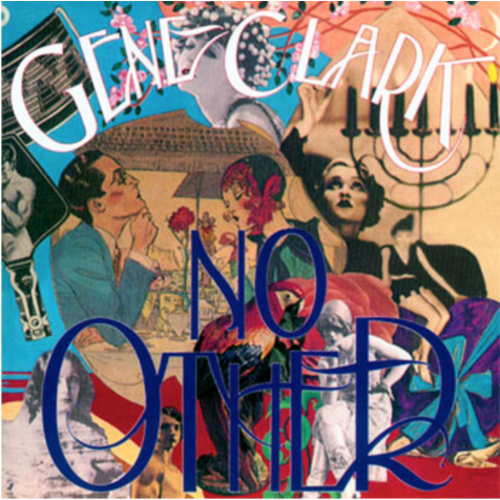 The all-star ensemble is one of 34 acts – also including Stephen Malkmus & The Jicks, St Vincent, tUnE-yArDs, Jenny Lewis, Felice Brothers and Black Lips – announced today. A full A – Z list to come, but first some more on the new headliner…
The Gene Clark No Other Band sees Beach House's Victoria Legrand and Alex Scally, Fleet Foxes' Robin Pecknold, Grizzly Bear's Daniel Rossen and ex-Fairport Convention member Iain Matthews come together with members of Wye Oak and Celebration to reconstruct the Byrds' Gene Clark's 1974 masterpiece No Other.
Beach House have said of the show, which toured in the US earlier this year to huge acclaim:"No Other it feels like a special moment in Gene Clark's songwriting. Throughout the years, many have dug up the record and fallen in love with it. We, Beach House, are certainly two of those people and we hope that playing the record live will spread the album even more. We feel incredibly excited and lucky that we will be working with such a stellar group of singers, friends, and musicians without whose help this complicated and unconventional tour would never be possible."
An A-Z list of all the new artists confirmed today is as follows:
Alice Boman
Archie Bronson Outfit
Arc Iris
Arrows of Love
Benjamin Booker
Black Lips
Celebration
Chad Vangaalen
David Thomas Broughton
Felice Brothers
The Gene Clark No Other Band
Jenny Lewis
Kiran Leonard
Laish
Lapland
Lau
Lonnie Holley
Lucius
Lyla Foy
Mazes
Otti Albietz & the voices
Phox
The Rails
Robert Ellis
Samantha Crain
St Vincent
Stephen Malkmus & the Jicks
The Districts
Theo Verney
Tides of Man
Tramms
tUnE-yArDs
Wye Oak
Zachary Cale