Cream Ibiza returns to superclub Amnesia with a roster of world-class artists set amongst some of the best production on the planet.
As one of Ibiza's longest running and most successful parties, the line-up for this year's season doesn't disappoint with Cream's heavyweight headliners Calvin Harris, Above & Beyond, Paul Van Dyk and Laidback Luke returning for the season to make Cream Ibiza the destination for clubbers on the island.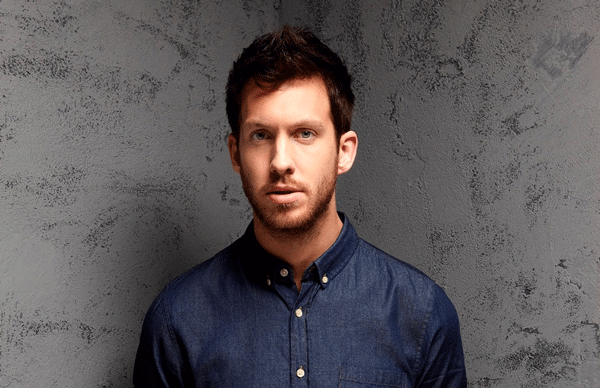 The Main Room's ice cannons will be blasting to the sounds of one of the biggest electronic acts in the world, Above & Beyond who are back for six dates across the season. If that wasn't enough, long-serving Cream Ibiza headliner Paul van Dyk will be returning for eight dates this summer.
Cream are also very excited to announce that the man that started it all in Ibiza, Paul Oakenfold will be taking to the Main Room decks for this year's Opening Party. We can't wait to see what he has in store for this very special show.
Following the success of their performances last season, we welcome back Eddie Halliwell, Gareth Emery, John O'Callaghan, Mat Zo, Giuseppe Ottaviani, Gareth Wyn and Ben Gold to do what they do best, make you wish the party would never end.
Other new faces for this season include Russian sensation Arty whose track 'Together We Are' can be heard in every club at the moment plus Anjuna's Norin & Rad and BBC Radio 1's Jordan Suckley.
The Mixmag terrace is famed for its epic soundsystem and incredible laser lightshow so it was only fair that Cream sourced a roster of incredible artists to match. This year global superstar Calvin Harris will take to the decks for 8 dates across the season whilst Laidback Luke brings his SuperYou&Me party for 4 dates.
Along with our incredible headliners we're also bring a host of fresh faces from across the globe to the Mixmag Terrace including Swedish phenomenon Alesso and Dutch house stars Nicky Romero and Hardwell. If that wasn't enough the man of a 'Million Voices' Otto Knows makes his Cream Ibiza debut along with Moda's Tom Staar.
Cream are also pleased to announce that some of our favourite acts will be returning to the Mixmag Terrace including Dirty South, fresh off the back of his brand new album 'Speed of Life', after a year hiatus from Cream Ibiza we can't wait to see him back behind the decks. Other acts returning include Michael Woods, Chris Lake and Burns.
Cream Ibiza launches the season on Thursday 13th June at Amnesia, San Rafael, and will host the closing party on Thursday 19th September.
Cream Ibiza 2013 – Listings
Thursday 13th June
Cream Ibiza Opening Party
Main Room
Paul Van Dyk
Paul Oakenfold
John O'Callaghan
+ More
Mixmag Terrace presents SuperYou&Me
Laidback Luke
Special Guest: Hardwell
Henrix
+ More
Thursday 20th June
In association with Ibizan Heat
Main Room
Eddie Halliwell
Aly & Fila
Ben Gold
Mixmag Terrace
TBA
Thursday 27th June
Main Room
Above & Beyond
Guest TBA
Gareth Wyn
+ More
Mixmag Terrace presents SuperYou&Me
Laidback Luke
Guest TBA
Moska
+ More
Thursday 4th July
Main Room presents Politics of Dancing
Paul Van Dyk
Eddie Halliwell
John O'Callaghan
+ More
Mixmag Terrace
Calvin Harris
Michael Woods
Burns
+ More
Thursday 11th July
Main Room
AnjunaBeats Presents
Above & Beyond
Arty
Gareth Wyn
+ More
Mixmag Terrace
Calvin Harris
Nicky Romero
Burns
+ More
Thursday 18th July
Main Room
Paul Van Dyk
Eddie Halliwell
John O'Callaghan
+ More
Mixmag Terrace
Calvin Harris
Dirty South
Burns
+ More
Thursday 25th July
Main Room
Paul Van Dyk
Gareth Emery
John O'Callaghan
+ More
Mixmag Terrace
Calvin Harris
Hardwell
Burns
+ More
Thursday 1st August
Cream Ibiza Birthday
Main Room
Paul Van Dyk
Eddie Halliwell
Gareth Wyn
+ More
Mixmag Terrace
Calvin Harris
Laidback Luke
Burns
+ More
Thursday 8th August
Main Room
AnjunaBeats Presents
Above & Beyond
Arty
Gareth Wyn
+ More
Mixmag Terrace
Calvin Harris
Guest TBA
Burns
+ More
Thursday 15th August
Main Room
AnjunaBeats Presents
Above & Beyond
Mat Zo
Norin & Rad
Gareth Wyn
Mixmag Terrace
Calvin Harris
Chris Lake
Burns
+ More
Thursday 22nd August
Main Room
Above & Beyond
Gareth Emery
Gareth Wyn
+ More
Mixmag Terrace
Calvin Harris
Michael Woods
Burns
+ More
Thursday 29th August
Main Room presents Politics of Dancing
Paul Van Dyk
Eddie Halliwell
Giuseppe Ottaviani
+ More
Mixmag Terrace
Alesso
Otto Knows
Tom Staar
+ More
Thursday 5th September
Main Room
Paul Van Dyk
Gareth Emery
John O'Callaghan
+ More
Mixmag Terrace presents SuperYou&Me
Laidback Luke
Guest TBA
Deorro
+ More
Thursday 12th September
Main Room
Above & Beyond
Guest TBA
Jordan Suckley
Gareth Wyn
+ More
Mixmag Terrace
TBA
Thursday 19th September
Cream Ibiza Closing Party
Main Room presents Politics of Dancing
Paul Van Dyk
Eddie Halliwell
Aly & Fila
+ More
Mixmag Terrace presents SuperYou&Me
Laidback Luke
Guest TBA
G.T.A
+ More