Great Stage / Where the Wild Things Are / Crossroads
REGINA SPEKTOR
SHOUT OUT LOUDS – LISSIE
YOUTH LAGOON – LONDON GRAMMAR TEMPLES – THE BOMBAY ROYALE
WILLY MASON
JAMIE N COMMONS – PHILDEL
PARLOUR FLAMES – FARAO – Z-STAR
HE'S MY BROTHER SHE'S MY SISTER
KESTON COBBLERS CLUB – RUMBA DO BODAS
JARDARES POR FUERA – BACKBEAT SOUNDSYSTEM
MAMA NOLLORA – THEY SAY JUMP
BABILONDON – SOLKO – MORE LIKE TREES
VICTORIA AND JACOB – MAGNUS PUTO – AUDIO RAZOR
The Temple of Boom
Lovingly curated by Eddy Temple Morris….
MODESTEP (LIVE)
HADOUKEN! (LIVE) GOLDIE (DJ SET)
MISTAJAM (DJ SET) ZANE LOWE (DJ SET)
PHIL KIERAN (DJ SET) BOBBY TANK (DJ SET)
EDDY TM & AYAH MARAR (DJ SET)
MONARCHY (LIVE) DODGE & FUSKI (DJ SET)
MARIBOU STATE AND FRIENDS (DJ SET) DISMANTLE (DJ SET)
SUBSOURCE (LIVE) DAS KAPITAL (DJ SET) LE CAROUSEL (LIVE)
ELITE FORCE (DJ SET) AYAH MARAR AND ILLAMAN (DJ SET)
SIRKUS SIRKUS (DJ SET) THE GOOD NATURED (LIVE)
THE PROTOTYPES (DJ SET) RORY LYONS (DJ SET) PIXEL FIST (DJ SET)
ALOOSH (LIVE) ANIMAL (LIVE) THE CAULFIELD BEATS (LIVE)
JOHN KENNEDY (DJ SET) TONI JARVIS (DJ SET) JO GOOD (DJ SET)
LOSERS (DJ SET) PHIL CLIFTON (DJ SET) JACKSUN FEAR (DJ SET)
DPPLGNGRS (DJ SET) ILLAMAN (MC) GAIKA (MC)
The Living Room…
NICK MULVEY – LITTLE AXE
TRISTAN MCKAY – ETHAN ASH
MAMAS GUN – THE WILLOWS – LIZ LAWRENCE
JOHN BLOOD & THE HIGHLYS – JOE INNES & THE CAVALCADE
JIMMY THE BRUTE – JP COOPER – JAMIE LAWSON
NATALIE ROSS – LUNATRIX – SAM BRADLEY – JOEL BAKER
KIT RICE – EMILY BURNS – LEO STANNARD – DAN CLEWS
TIM HASSALL – ROBYN SHERWELL – JESSICA MONCRIEFFE
EUREKA STOCKADE – CLARK & CARTER
It is a very welcome return for Regina, who first played the Garden back in 2005 when she was just starting out. Now lauded as one of the most talented songwriters of her generation there is precious little that the Russian born songstress hasn't achieved. Her music has graced television and film around the world and won her a multitude of fervent admirers including Barack and Michelle Obama for whom she performed at The White House in 2010.
Regina says:
"I'm so excited to return this summer and play The Secret Garden Party! Whenever I'm gone for a while I really start to miss the UK!
It's amazing to get to play this festival again. It is full of people who are really passionate about music. Thanks for having me!"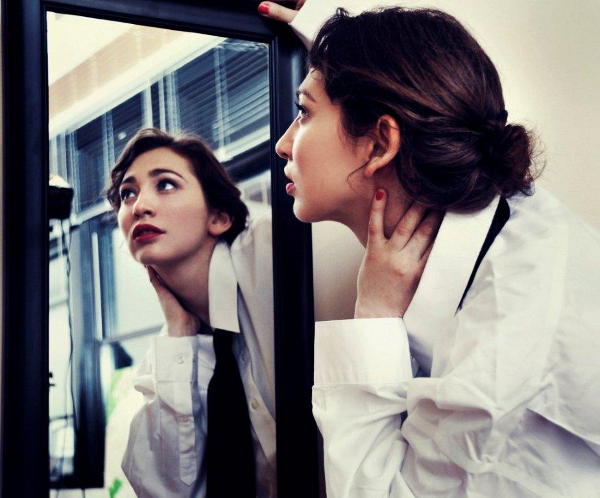 Also confirmed are Swedish indie-rockers the Shout Out Louds. Having just released their fourth album 'Optica' to much critical acclaim the Stockholm- based quintet are famed for their mesmerising live shows and multi-layered harmony. Spanning ten years their musical CV includes a globetrotting tour with The Strokes and a single release on a record made entirely of ice – you really can't get cooler than that…
Watch out for American folk-starlet Lissie who has collaborated with the likes of Band Of Horses, Robbie Williams and Snow Patrol; synth-toting troubadour Youth Lagoon; UK buzz band Temples and Willy Mason to name a few.
TIER 3 TICKETS
NOW SOLD OUT
With only four months to go, we are urging all gardeners to book now if you have not done so already. Tickets in tiers 1 – 3 have all now sold out and there are now only a limited number of tickets left in tiers 4 & 5. We want to make sure that those who are planning on coming to play with us this summer do not miss out.
BOOK TICKETS
DEPOSIT TICKETS
Our deposit scheme allows you to spread the payment of a ticket over 2 simple installments. Youcan reserve a ticket in tiers 4 & 5 now and pay the remaining balance before 13th June 2013. Balances on teen tickets and tickets in tiers 1, 2 & 3 MUST be paid by the stroke of midnight on 30th April 2013. If you miss the deadline you will lose your deposit. Deposit tickets are non-refundable. However you can pay the balance on your ticket anytime by entering your reference number here.
And in other news….
ACTION CAMPS, THEATRE, PARTICIPATION
This summer's theme 'superstition' brings all kinds of strange and bizarre action camps into the Garden, each one lovingly programmed by fellow gardeners and promising to captivate, charm, hypnotise, enchant and enthrall you. Here are just a few of the many, many camps you'll find at the party this summer…
Open up the doors to discover what may be lurking behind. Located in a land of beasts Monsters Inkwill provide hours of daytime entertainment for Gardeners. Draw out your inner monsters and rid the Garden of your beasts.
But if the monsters unnerve you why not channel your creativity at The Bohemian Artists' Studio – the aficionados of festival life drawing, return once more to Secret Garden Party. Strike a pose and be forever immortalised on canvas by our virtuoso artistes at an evenings' entertainment worthy of the most refined and discerning of reprobates.
Tongue of toad and eye of cod; be sure to visit the Witches of Odd. Enter the witches' lair into a world of magic, spell chanting, potion mixing, join in on a traditional binding spell and make a wish for your inner most desires to come true or even cast a spell to determine the fate of other gardeners.
Perhaps you might stumble across the unlucky No.13 Club, a very superstitious 80's neon micro disco, perfect for a moment of superstitious solitude. Release all inhibitions and dance your heart out.
After years of burying all you Gardeners, Funeral Camp makes an epic return as the Cult of the Sturdy Virgins. Their ritualistic death methods have enhanced their own supernatural powers through the manipulation of dark energies. WHATEVER your gripe… they have the answer. Visit their Supernatural Hospital Camp, they've assured us their occult practises and ceremonies have been tried and tested. Enhance your spiritual deficits resulting in sense of alleviation.
ARTFUL BADGERS
Emerging from the mists of the deep dark Badger Woods the Artful Badgers underground campaign for world domination begins in earnest this year, as they march out roaring, to take on the new beautifully landscaped Amphitheatre. Here all manners of wild and unprecedented badger antics will pepper a program of their most diverse live music line-ups to date. Occult ceremonies, animal dance, pagan circus, bizarre performance art and wild fire shows, join their in-house team of immersive theatrics and ecstatic dancers to bring the woods alive with the shadows of joyful woodland creatures.
The Feral Fever DJ Stage will boast some of the most spectacular laser shows ever seen under a leafy canopy, with wild beats from an extraordinary line up of mystery superstar DJs. Heady Balearic rhythms, deep dance floor journeys and old school uplifting classics will be brought to life by a crystal clear system, our thumping dance crew and the flying wonders of aerialists suspended from our old man oak tree. Journeying on sound doesn't get better placed than this.
Badger Bingo returns to the homely bar space and the warm twangs of the northern bingo caller will make you at home in an appropriate realm of wrongness. And the lonely hearts need not go home empty handed amongst all the ecstatic joy, as Badger Dating returns to spread the Badger Love and help you break through any blocks to your eternal happiness with another.
The badger continues to help you break through on all levels, presenting mystical afternoons of their trademark WILD workshops: including Shamanic Journeying, 5 Rhythms Ecstatic Dance, Mask Making and Dance your Naked Truth: a small graze on the surface of our deeper shamanic selves – where better to explore that than in the warm womb of the woods.
All in all, the badgers intend not only for you to never leave the underworld of the badgers once you have entered, but that when you eventually do, you will be so thoroughly grounded, feralised, expressed, refreshed and enthralled that there will be no other way to put it than to say, "I got seriously badgered this weekend!'. Bring it on.
FEAST OF FOOLS
Roll up! Roll up! Roll up! Stroll around our fayreground imaginarium where Alkhemysts ply their trade & tricksters work their craft, where tattooed ladies rub shoulders with tarot readers & circus lads & bearded ladies vie for your attention. Come m'dearios & taste our wares… feast your eyes on our Hoochie Coochie girls, wet your whistles at the Honeymoon Tavern & be merry with our Tarts & Tramps. The legendary Feast of Fools has unleashed a delicious taster line-up for this summer.
The Burning Man Project has shown us the way when it comes to installation art in the Garden; free from the gallery and as interactive as possible. Once again, the Secret Arts Foundation has embraced this concept whole-heartedly and for the party this summer have pledged to fund and support art which is interactive in its approach, participatory in its social stance and emotive in its realisation.
This summer the Garden will be alive with interactive art created by some of the finest contemporary artists from across the Globe. There will be plenty of unique pieces commissioned especially for the party for Gardeners to discover, climb over, crawl under and dance around.
In previous years Secret Arts has championed projects such as the towering robots made from scrap; street art from Europe; shrines from San Fransico; Cartoon Confessionals from Tony Husband; giant floating islands that defied the laws of physics; tunnelled labyrinths; flocked treesand of course the infamous lake stage installations…. including a pirate ship; a blimp; a dragonfly; figure heads of the ages and many more…
Work is already in full swing for this summer's art installations. More information on this summer's incredible artists and collectives coming soon.
This video, filmed for Secret Arts during the weeks in the run up to last summer's party, gives us a sneak peak into just a fraction of the hard work and love which went into last summer's art installations.
Secret Arts video:
FAMILY GARDENERS
There are lots of things for young Gardeners to see and do at the party too. There are family friendly action camps, theatre, art works and fairground rides dotted throughout the garden, as well as a dedicated kids camp which provides a fun, creative haven for young Gardeners. Some of our favourite workshops taking place in Kids Camp this summer include Aunty Dots magic science experiments & weather casting, Bling Your Thing craft space, supernatural Stick Men making, Mr Wolf Shadow Puppets and pizza making. There will also be plenty of theatre from the likes of the Flying Seagulls.