Not content with changing an entire industry, Beach Break Live has also assembled a phenomenal line-up of artists, which includes the likes of Jake Bugg one of very few UK festival performances this year, AlunaGeorge, Devlin, Lulu James, Lucy Rose and Foreign Beggars. For the first time ever, Beach Break Live is also collaborating with some of the UK's biggest labels, curators and promoters includingHospitality, Rinse FM, Digital Sound Boy, The Bedford, SB.TV, Emerging Icons and many more for what promises to be one of the most diverse music programmes this summer. From20th – 24th June 2013 Beach Break Live will take over the streets, bars, clubs and beaches of Newquay to transform the entire surfing town into the ultimate festival carnival mash up. With tickets starting at just £40, Beach Break Live promises to be the most exhilarating experience at the most affordable price available anywhere in the world. For tickets and further information see www.beachbreaklive.com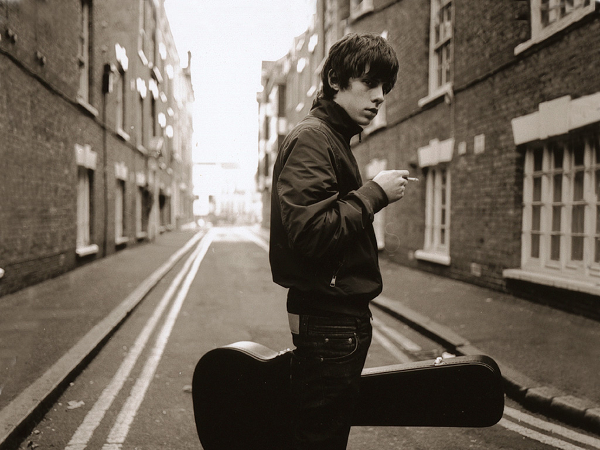 With over 700 festivals taking place in the UK each year, it is no longer acceptable to simply provide a green grass festival to several thousand ticket holders. Beach Break Live's announcement today will transform the idea of a traditional festival format and location. Taking over Newquay to become the first UK Music Holiday, Beach Break Live has announced a plethora of entertainment including a main stage on the award winning Fistral Beach for the first time ever, secret sets in greasy spoons, feverish DJ's in classic clubs, hidden rooftop raves, beach discos, boat parties and more. Glamping, camping and caravans will all be available for those wanting to retain some of the elements of a traditional festival while Beach Breakers are encouraged to use local businesses, accommodation and facilities wherever possible during their stay in Newquay. Revelers will be transported to a seaside heaven with pool parties, street art, circus, comedy, exclusive after party's hosted by the likes of Hospitality, Digital Soundboy and Rinse FM, pasty parties, harbor side cinema, theatre, extreme sports, laser shows and much more.

Ian Forshew, Beach Break Live founder says:
"The festival world is changing; we need and want to bring our ticket holders more than just musicians on a stage. Beach Break Live has always had its community and the experience at its heart and over the years we have grown to become one of the biggest festivals in the UK. Now we're playing the game changer, we're bringing something that no one else can or will, we're transforming not just Newquay but the whole experience, I cannot wait for what is set to be the ultimate music holiday. Imagine Rio Carnival surfing the perfect turquoise wave of Cornwall!"
Jake Bugg, the BRITS-Award-nominee and Harry Styles' nemesis has seen a phenomenal rise to fame, not to mention critical acclaim, throughout the last year. The Nottingham born singer-songwriter has been tipped to become the sound of 2013 and Beach Break Live is thrilled to announce him as the Sunday headliner for the very first music holiday. As one of Buggs only festival dates in 2013, no doubt revellers will flock to Newquay to hear him perform live. Jack Bugg joins duo AlunaGeorge who's recent single Attracting Flies is a sure fire hit, blending their unique melodic electro pop with lead singer Aluna Francis's beautiful vocals.
Other artists announced today include the sultry Lulu James, London rapper Devlin, Seminal DJ Format, Scratch Perverts, and hotly tipped Lucy Rose also join the eclectic line-up, establishing Beach Break Live as a festival for new and emerging artists. Having supported the likes of double BRIT's winner Ben Howard and Ed Sheeran, Beach Break Live has always been a platform for the new and fresh, this years line-up is no different, introducing the likes of Alice Jamima whose soft vocals are set to wow crowds and Jack Wallen's easy going melodic sound coupled with his frank vocals will no doubt accompany the surfer paradise of Fistral Beach.
Beach Break Live is set to bring significant income into Newquay and is working closely with the local council, Newquay BID and all Newquay businesses, clubs, pubs and community to ensure the event is beneficial to everyone involved.

Eve Wooldridge, BID Manager for Newquay says:
"We are working with Beach Break Live this year to ensure that the event is beneficial to all businesses across Newquay from hotels to retailers, we want to make sure that businesses understand the event and how they can get involved to maximise on the additional footfall that will be in Newquay for the event. The concept of the event has changed and the organisers want it to work for Newquay and we have to embrace this opportunity"

LINE-UP SO FAR…

ALEX DAVIES / ALICE JEMIMA / ALUNAGEORGE / ANDY H / ANNACA / ASTROID BOYS / AUCTION FOR THE PROMISE CLUB / AUDIO SLEAZE/ BEAR ARMS / BEN JAMES / BENJI BOKO / BIM / BLAIR & THE MACKICHAN BAND / BREAKAGE / BRIDGES / BROWN BEAR / BROWSE / BUDOS / CALLUM BEATTIE / CAPTAIN BACKFIRE / CHAKA CHAKA / CHLOE FOY CORP / DAVID RODIGAN / DANNY BYRD / DEEP MEDI / DEVLIN / DISMANTLE / DJ DEMONISE / DJ DUBMAN / DJ FORMAT / DR KOTCH / DUB PISTOLS / EATS EVERYTHING / EMERGING ICONS / EMILY & THE WOODS / ERIN K/ FELIZ HAGAN & THE FAMILY / FOREIGN BEGGARS / FRENCH WIVES / FRISKY NIPPA / GARETH LEE / GHOULS / GIL DECH / GLOT / GRETA ISAAC / GRUDGE / HIDDEN RIDDIM / HIGH CONTRAST / HONG KONG PING PONG / HOSPITALITY / IMPERIAL LEISURE / INJURED BIRDS / JACK LIGHT / JACKMASTER / JACK WALLEN / JAKE BUGG / JARKARTA CLUB / JASPER IN THE COMPANY OF OTHERS / JAY BEE / JAY PARSONS (TBC) / JELLO / JMAN / KEZIA / KILLAMONJAMBO / KOLA / LAGO / LEANNE SMITH / LEROY / LFM & MALI / LITTLE ARROW / LOVELIGHT SOUNDSYSTEM / LUCA / LUCY ROSE / LUKE RITCHIE / LULU JAMES / MAGNUS PUTO / MARK NICHOLS / MARTIN VITAL / MATT ANDERSON / MISTAJAM / MODU / MORIATY / MYSTERY / NEIL HALSTEAD / N.U.M.B. / NU:TONE / NU LOGIC METRIK / OBLIQKA / OLEE & MR MORRI / PHRIZUS / PLANES / POLAR CAPS / PROSPERO'S JUDGEMENT / RECKLESS / REDEFEAT / RINSE FM / ROGUE ELEMENTS / ROSIE & THE VANDALS / ROSKA / SAM BEETON / SCRATCH PERVERTS / SHARK BAIT / SHY FX / SKREAM & SGT POKES / SOUTH / SPY / STEVE MOORE / SUITENOIR / SWISS ELF / TANKUS THE HENGE / TEN STORY / THE ATTIC PROJECT / THE BEDFORD / THE DAYDREAM CLUB / THE ICARUS YOUTH / THE KIND REGARDS / THE NEXTMEN / THE OXBOX / THE SOULD CIRCLE GANG / THE STANDARDS / THE VERTIGOS / THE WINTER OLYMPICS / THEY SAY JUMP / THIS CALAMITY / TOM AUX / TOM BRADLEY / TOM BRADY / TOM DIBB / TOM FIGGINS / TOM GALL / TOM JAMES / TOM STANIFORD / TRICK THE FOX / TRUE AND FALSE / TWO FOLD / VENDETTA / WAYLAYERS / WHISKY JAX / WILL & THE PEOPLE / WISEMAN / WREC & DYNAMITE MC / XANDER RAWLINS / XHOSAH / YANNICK