Ellie Goulding is undoubtedly one of the UK's most singular and compelling songwriters. In the two-and-a-half years since releasing massive debut album Lights, Ellie has secured huge global success including the USA where she's sold over 3m albums. Back with new album Halcyon and lead single, Anything Could Happen, Ellie shows a new immersion in electronica and dance beats, producing a fascinating collision between the clubbing scene and Ellie's love of folk-pop soundscapes. These gigs are perfectly placed and it is a huge honour to have one of the worlds most successful female solo stars take centre stage for her debut at the Rocks Hotels.

Ellie Goulding said: "I'm really excited to be in Ibiza this summer. Ibiza Rocks is something I've always wanted to play and the crowds have a reputation of really bringing it! Performing to people is my favourite thing and being able to do it somewhere I absolutely love is a bonus. See you there!"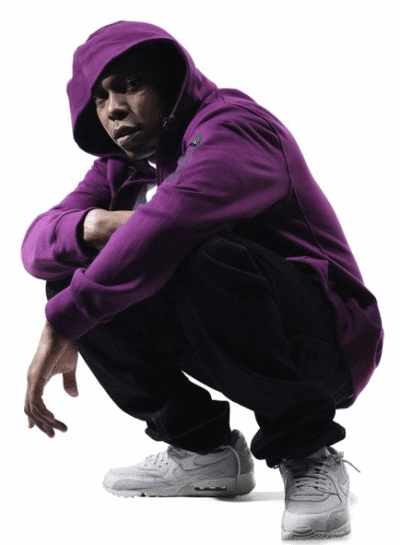 After tearing up the new year in style with the release of DirteeTV.com The Mixtape Vol.2, Dizzee Rascalreleases featured track Bassline Junkie this month, a taster of what's to come from Dizzee's forthcoming fifth studio album and his headline gigs at Rocks. It's been almost 10 years since Dizzee released his debut single and Rocks is proud to have been on an incredible journey with the East London MC turned worldwide legend who has just been chosen by Muse to appear as a special guest on their UK Stadium tour. Having first headlined Ibiza Rocks in 2008, Dizzee's love affair with Ibiza began and headline gigs followed in 2009, 2010 and 2011. Back to the Balearics to his home away from home, Dizzee will once again bring his genre-fusing musical genius to the famous open-air Rocks stage with a full new live show.

Dizzee Rascal said: "I can't wait to get back to Ibiza Rocks this year, I'm looking forward to a big party! It always goes off on that island, I love vibing off the crowd – those guys know how to rock it!"

Since performing at Ibiza Rocks in 2011 just as they released their debut album, London indie-rock outfit The Vaccines have smashed the live scene, released No.1 follow up album Come of Age and become one of the most sought after bands on the festival circuit. Having sold out London's Alexandra Palace and 02 Arena within 6 months of each other and currently on a European Tour, the guys will be Balearic bound once more for back to back headline shows in Mallorca and Ibiza before continuing stateside where their success has also soared. Support on this show comes from Palma Violets, who have just completed the NME Awards Tour and are arguably the most hyped band since The Libertines. A special show guaranteed.

Justin Young, The Vaccines said: "'We still have incredibly fond memories of the first time we played Ibiza Rocks. It was so much fun. It was in the middle of our first busy summer playing festivals and the whole thing felt like a holiday. So much so, that we're coming back. We're already excited at the prospect."

Since supporting Dizzee Rascal & The Streets at Rocks two years ago, Rizzle Kicks success has gone stratospheric. There's a mutual love between Rizzles and Rocks – they even filmed their video for 'Dreamers' at Ibiza Rocks House at Pikes last summer. Having hooked up with Norman Cook and Neptunes super producer Pharrell Williams on their forthcoming new album and currently touring the U.S with fellow Rocks headliner Ed Sheeran, Rizzle Kicks will bring BIG things back to the famous open-air Rocks stage this summer.
Rizzle Kicks said: "We can't wait to play Ibiza and Mallorca Rocks again. We've supported twice so being back to headline is going to be huge. The sun is shining and everyone is in holiday mode. The gigs have a real party atmosphere with people dancing on their bedroom balconies all around the stage. It's a pretty unique experience…you really get up close to the fans and we cant wait to get back"
Rocks will kick off the season in style in with the unique swagger and sound of Jake Bugg – BRIT award nominee for Best British Breakthrough Artist and one of the most hotly anticipated singer/songwriters of this generation. Previously announced artists also include Example who will make a triumphant return to the Balearics with his full live festival show for headline gigs in both resorts, supported by acclaimed DJ/Producer Redlight, who will also showcase his new live show at Ibiza Rocks. Arguably the 'must see' live band of the moment Foals will headline the Ibiza Rocks Closing Party, supported by newly announced Sydney based duo Jagwar Mar who are hotly tipped as 'ones to watch' for 2013.

Ibiza Rocks Group is also pleased to announce a new broadcast partnership with MTV, to screen live performances, exclusive artist interviews and all the highlights from the 16 week long series of outdoor gigs from the Mallorca Rocks and Ibiza Rocks Hotels this summer broadcast on MTV Live HD and flagship channel MTV Music. Eight shows will be broadcast in total, with 4 x 30 min artist specials from Ibiza Rocks, 2 x 30 min artist specials from Mallorca Rocks and 2 x 60 min (multi-artist) compilation shows incorporating live track selection and exclusive interviews. Coverage will also feature interview footage from Ibiza Rocks House at Pikes Hotel, the legendary rock 'n' roll Ibiza retreat where the headline bands stay. London based production company, JJ Stereo, will produce all content.

More 'must see' solo stars, bands and cutting edge DJ's will be announced over the coming weeks, so fans can forget the mud and rain this summer and start looking forward to the gig, and holiday of a lifetime in the sun-soaked Balearics.

Offering a choice of quality accommodation options at exceptional value, Mallorca Rocks every Tuesday from 04 June – 17 September and Ibiza Rocks every Wednesday from 05 June to 18 September. Announced so far below, with much more to come:
| | | | |
| --- | --- | --- | --- |
| | MALLORCA ROCKS | | IBIZA ROCKS |
| 04 JUN | OPENING PARTY: JAKE BUGG | 05 JUN | OPENING PARTY: JAKE BUGG |
| 11 JUN | RIZZLE KICKS | 12 JUN | RIZZLE KICKS |
| 18 JUN | THE VACCINES | PALMA VIOLETS | 19 JUN | THE VACCINES | PALMA VIOLETS |
| 13 AUG | EXAMPLE LIVE | REDLIGHT DJ SET | 14 AUG | EXAMPLE LIVE | REDLIGHT LIVE SHOW |
| 20 AUG | ELLIE GOULDING | 21 AUG | ELLIE GOULDING |
| 27 AUG | DIZZEE RASCAL | 28 AUG | DIZZEE RASCAL |
| 17 SEP | CLOSING PARTY: SPECIAL GUESTS | 18 SEP | CLOSING PARTY: FOALS | JAGWAR MA |