Headlining the Big Top on Friday 14th June is duo Rizzle Kicks, who are sure to raise the roof and get the weekend started with the their mixture of pop and hip hop. Also, performing on Friday is British singer songwriter Delilah, as well as 80's favourite T'Pau, who return to the Festival for the first time in over a decade. Taking to the decks in the Big Top on Saturday 15th June will be innovative DJ and an ambassador of cutting edge music, Zane Lowe. Plus, X Factor winners Little Mix one of the most thrilling prospects in chart music today.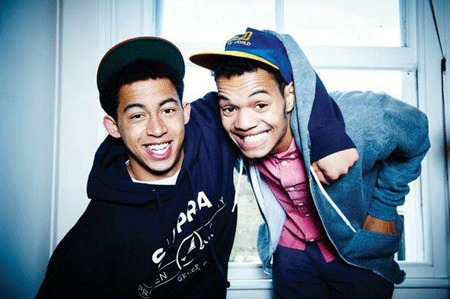 Little Mix, said: "We are SO excited to be doing the Isle of Wight Festival this year. We've always wanted to go and now we get to go AND perform!… Amazing!"
Over on the Main Stage on Friday 14th June witness Manchester foursome Everything Everything do their thing. On Saturday 15th June it's the turn of singer songwriter Bastille who brings a show to this year's Isle of Wight Festival, incorporating aspects of the different genres and styles he loves; Hip hop, indie, pop and folk.
Turning up the heat with a headline set in the Dance Tent on Sunday 16th June is DJ & producer extraordinaire Damian Lazarus. Known for his experimental and eclectic tastes, he draws influences and inspirations from all corners of the musical spectrum, a believer in giving people something exciting, unusual and idiosyncratic. Be there to witness what he has in store for the crowd when he brings his groundbreaking live set to the Isle of Wight Festival this summer. Expect a journey…
Finally, check out a special performance from The Charlatans frontman Tim Burgess on Saturday 15th and Sunday 16th June under the roof of The Cabaret Club. Not only will he bring the music to the Isle of Wight Festival but also his Tim Peaks Diner, serving festivalgoers a selection of fair trade products.
Tim Burgess, says: "We're really looking forward to keeping festivalgoers perky and topped up with Tim Peaks coffee. There'll be DJ sets, live performances & all sorts of grooviness & goodness going on – milk and sugar's on the side over there."
John Giddings, the Festival's promoter, says: "Now that the line-up is complete I am really excited for this year's Festival. We have something for everyone! Look out for some more announcements soon about some great entertainment we are introducing across the Festival site."
MAIN STAGE:
Everything Everything – Friday 14th June
Bastille – Saturday 15th June
THE BIG TOP
Rizzle Kicks – Friday 14th June
Delilah – Friday 14th June
Zane Lowe – Saturday 15th June
Little Mix – Saturday 15th June
DANCE TENT:
Damian Lazarus – Sunday 16th June
THE CABARET CLUB:
Tim Burgess – Saturday 15th & Sunday 16th June