Hard to believe that this is the 15th installment of Truck Festival – some of its founders were barely more than 15 years old themselves when it started back in 1998! This year sees a return to the classic format, under the new management of the team from the award-winning Y-Not Festival, with the main Truck stage back where it always was and the legendary barn stage re-opened for business, only now with a new roof decked with solar panels to provide green energy to power the stage within. The team have put together a splendid line-up for you at Hill Farm, with a mix of returning favourites,including The Mystery Jets, British Sea Power, 65 Days of Static and Get Cape. Wear Cape. Fly, and exciting acts new to the festival: The Temper Trap, Villagers, The Low Anthem, Guillemots, Little Comets, Three Trapped Tigers and many more. And perhaps the biggest coup of all: we've got Matilda-soundtracking, Jesus-Christ/A-List-Superstar TIM MINCHIN!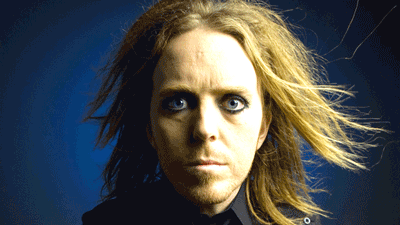 This being Truck, local acts and labels are heavily involved with the event, from established names like Fixers, Spring Offensive, and This Town Needs Guns to those playing Truck for the first time, including Old Grinding Young, the Black Hats and Kill Murray. The Big Scary Monsters & Alcopop labels present an afternoon of bands in the barn and BBC Introducing in Oxford will also be on-site once more. And the stars of last year's Rumours performance will be back – Michele Stodart, Trevor Moss & Hannah-Lou, and The Dreaming Spires. In breaking news, Fresh Out The Box DJs return to close things off in the Barn both nights for the traditional 'cowshed rave'!
There's also a large Big Top stage and the Ladybird tent providing kids' activities by day and entertainment by night. There are two distinct camping areas: one for families in one end of the market field, and the larger main campsite in its usual spot. The Didcot Rotary Club and friends are here once more, serving hearty food, smoothies (and of course donuts) and raising substantial funds for good causes. Keep an eye out for some new flavours this year, we hear rumours they'll be trying their hand at pizzas this year!
For the first time this year the festival takes place on Friday and Saturday, giving you Sunday afternoon to head home and recover before work on Monday- we've expanded the bar to provide a splendid range of ales, beers and ciders, as well as the addition of some of your favourite top-shelf drinks, and even a few cocktails: we hope this 15th anniversary event provides plenty of opportunity to celebrate! Saturday is also the first fancy-dress day, and after a public vote Truckers chose wild animals as the theme: we'll look on with interest to see what they come up with! speaking of wild animals, keep an eye out for the legendary and elusive Truck Monster: He (or she?) will be appearing around town in the run-up to the event and on the official Truck T-Shirts and Hoodies, of course, available from the Truck Store on-site – which will also be selling merchandise and albums by most of the acts appearing at the festival.
In a year with no Glastonbury and a summer royal and sporting overload, it's down to the likes of Truck to keep the flag flying for the true spirit of festivals. Truckers have responded well to what is being called Truck's best line-up ever, and we're cautiously confident of an advance sell-out for the 4,500-capacity event. Tickets are available for the astonishingly reasonable price of £69 for a weekend ticket, with under-12s free (with a responsible adult), making it a great destination whether you've just finished your exams and are attending your first festival or you're a family with young kids looking for a good value weekend in the country. It's often forgotten how lovely it is down at Hill Farm and you can't beat walking down the Causeway in Steventon to get there.