Friday 27 July sees the launch of BT London Live, a partnership between the Mayor of London, The Royal Parks and The London Borough of Tower Hamlets, and a key part of the citywide programme of events being organised by the Mayor of London to celebrate the London 2012 Games. Throughout the Olympic Games, BT London Live is offering plenty of opportunities for the public to catch London 2012 sporting action live on big screens and enjoy some top-flight entertainment for free.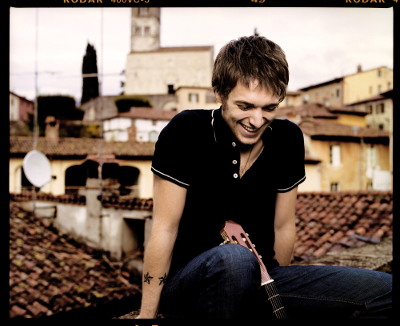 The BT London Live Opening Ceremony Celebration Concert staged in London's Hyde Park on Friday 27 July presents a multi-talented headline bill, with live performances from some of the biggest acts in the UK, from all four corners of Great Britain. Live on stage will be multi-million album selling Snow Patrol, BRIT Award-winning Stereophonics, pop superstars Duran Duran and acclaimed singer-songwriter Paolo Nutini.
This massive open-air celebration concert coincides with the key opening moment of the London 2012 Olympic Games, the Opening Ceremony. Not only will the thousands of ticket-holders in Hyde Park see some of the UK's biggest bands exclusively live on stage, but performances will be timed so that they will also be able to enjoy live coverage, courtesy of the BBC, of the London 2012 Opening Ceremony from the Olympic Park on giant screens. The full coverage of the Opening Ceremony from the Olympic Park will also be shown on selected screens.
At the same time, BT London Live Victoria Park, in Tower Hamlets will broadcast the Olympic Games Opening Ceremony in full on two giant screens. BT London Live Victoria Park is free to access with guaranteed entry tickets available soon.
The London 2012 Olympic Games Opening Ceremony, screened by the BBC will feature the parade of athletes, the playing of the Olympic Anthem, entry and raising of the Olympic Flag and finally the lighting of the Cauldron with the Olympic Flame.
Tickets for the BT London Live Opening Ceremony Celebration Concert go on sale to the general public on Friday 4 May at 9.00am priced at £60.00 plus booking fee, and will be available from www.btlondonlive.com.
BT customers will have 24-hour exclusive access for tickets for the Opening Ceremony Celebration Concert held at Hyde Park on 27 July from 9.00am on Thursday 3 May via www.bt.com/londonlive.
As previously announced, three iconic open-air locations, Hyde Park, Victoria Park and Trafalgar Square will be transformed this summer to offer hundreds of thousands of Londoners and visitors to the city the chance to join in the excitement of the biggest sporting event on the planet – the London 2012 Olympic Games and Paralympic Games.
As well as giant state of the art screens for crowds to watch live action from the 2012 Olympic and Paralympic Games, each location will provide a stunning backdrop for a variety of entertainment and attractions for people of all ages, including live music, outdoor arts and performance, plus opportunities to try out different sports.
Log on to www.btlondonlive.com now for full details and to register interest.
Each BT London Live site will offer its own unique experience on thefollowing dates:
BT London Live Hyde Park, July 27 – August 12
BT London Live Hyde Park, one of the eight Royal Parks, will deliver unparalleled viewing of the Olympic Games via a series of large screens, including the UK's largest. The live BBC coverage will include the Olympic medal events; with cultural entertainment and live music also on offer. BT London Live Hyde Park will be free to access between July 28 and August 11. The Opening Ceremony Celebration Concert on July 27 and the Closing Ceremony Celebration Concert on August 12 will be ticketed but other days will be free to access.
BT London Live Victoria Park, July 27 – August 12
BT London Live Victoria Park in Tower Hamlets will provide a more intimate viewing experience with a 'sports café' style approach to enjoying the London 2012 Olympic Games. Two giant screens will share the park with a series of smaller screens showing BBC live coverage. There will be an emphasis on sports participation with a range of 'have a go' sessions at the Victoria Park sports courts, and a series of evening concerts and cultural entertainment will enliven the site. The Opening and Closing Ceremonies will be broadcast live at BT London Live Victoria Park from the nearby Olympic Stadium. Residents of Tower Hamlets have access to 4,000 tickets daily which have been reserved for local people.
BT London Live Trafalgar Square, August 29 – September 9
Once the focus shifts to the London 2012 Paralympic Games, BT London Livewill relocate to Trafalgar Square, where a giant screen will show live coverage courtesy of Channel 4 Television. There will also be sporting activity, cultural entertainment and evening concerts.
There are three options for entry into 'BT London Live'.
1. The Opening and Closing Ceremony Celebration Concerts at Hyde Park on July 27 and August 12 will be ticketed. Tickets will be available viabtlondonlive.com.
2. Walk in on the day – all BT London Live dates except the two Celebration Concerts in Hyde Park will offer free access, with people able to turn up on the day, subject to capacity. Hyde Park and Victoria Park will also offer 'Guaranteed Entry Advanced Tickets ' for access before 2pm – see below.BT
3. Guaranteed Entry Advanced Tickets – up to four tickets per person will be available to be booked in advance for entry in to BT London Live Hyde Park or BTLondon Live Victoria Park before 2pm on a specified day, a transaction fee of £3.50 will apply per booking. Registration via btlondonlive.com will be required for these tickets. These tickets will not be available for the Opening and Closing Ceremony Celebration Concerts and on days that the Triathlon takes place – this applies to Hyde Park only. The Triathlon will take place in Hyde Park on Saturday 4 August and Tuesday 7 August.