Glade Electronic Arts Festival – 14,15,16,17 June 2012
Houghton Hall, Kings Lynn, Norfolk
www.gladefestival.com
Tickets: £135 + BF / Capacity 10,000
GLADE IS BACK… YOU BETTER GET READY.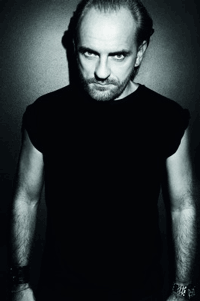 The UK's most diverse and creatively delivered electronic music event, Glade returns with a bang in 2012. Having endured several well documented venue changes in 2011, the owners of Houghton Hall in Norfolk were so blown away by last year's event they have thrown open their land and welcomed the festival back. This year Glade will be a much bigger and better event, set to take place over four beautiful days in spectacular English countryside. With an incredible site and a stellar lineup, consisting of hundreds of DJs and live acts from around the globe, Glade 2012 is set to become the must-go-to festival for all lovers of underground electronic music.
As anyone who attended in 2011 will agree, this unique venue (which has not been used for any other music festival) is without a doubt the perfect new home for Glade. With a world-class line up of the most exciting names in electronic music alongside the award-winning Secret Productions team (promoter of the year in the 2011 Festival Awards) taking care of the production, Glade 2012 is back to show every other UK dance festival how it's done.
HEADLINERS ANNOUNCED!
GLADE STAGE
SVEN VATH
ANDY C: ALIVE, RUSKO, VITALIC (Live), PRETTY LIGHTS (Live)
FOREIGN BEGGARS (Live), MARC ROMBOY (Live)
TODDLA T & MC SEROCEE, EXTRAWELT (Live),
TRICKA TECHNOLOGY (KRAFTY KUTS, A SKILLZ & DYNAMITE MC), GAUDI (Live), DUB PISTOLS (Live), ROBERT BABICZ,
DRUMSOUND & BASSLINE SMITH,
FREQ NASTY, DON LETTS, KILLAFLAW, BEN & LEX
PSYCHEDELIC VILLAGE
Live Acts & DJs playing across Origin Stage, Liquid Stage & InSpiral:
LIVE
KILLERWATTS, TRISTAN, MAX COOPER, AVALON, MASTERBLASTERS, LAUGHING BUDDHA, LOUD, ALLABY, COMMERCIAL HIPPIES, SCREEN, ZEN MECHANICS, ELECTRIXX, SOLAR FIELDS, PSYMMETRIX, RINKADINK, BURN IN NOISE, HIBERNATION, ACE VENTURA, SLACKBABA, POGO, LIQUID SOUL, AMD, CIRCUIT BREAKERS, DIGITONAL, EITEN RIETER, MONK3YLOGIC, ATOMIC DROP, TWENTY EIGHT, BEARDY, OOOD
DJ
DR ALEX PATERSON, ANS VS REGAN (NANO RECORDS 10 YEAR SPECIAL!), DICKSTER, JAMES MONRO, LIQUID ROSS, LUCAS, HEDFLUX, ALIJI, TSUBI, IPCRESS, GORGO, NAKED NICK, NOVA, ADE LAUGEE, SHANE GOBI
+ MANY MORE NAMES TO BE ANNOUNCED ACROSS MANY MORE ARENAS
GLADE STAGE
Featuring the best electronic talent around, the cross-genre Glade Stage is headlined by German techno-legend Sven Vath. Having enjoyed a hugely successful worldwide career spanning over 30 years, Sven is one of the founders of German techno and a driving force behind electronic dance music with his infamous Cocoon label, parties and nightclub. Famous for his marathon club-sets at Berlin's notorious Dorian Grey to weekly parties in Ibiza to a non-stop global tour schedule, we are very pleased to welcome Sven to Glade.
Sven Vath said of performing: 'I'm really looking forward to performing at this year's Glade Festival! I've heard a lot about this event, that it is a serious music lovers' festival with a great line up and most of all I'm looking forward to DJing in the great English countryside.'
Joint headlining is Drum & Bass hero Andy C who presents his jaw-dropping Alive stage show. Having spear-headed the scene since the early 90's, Andy and his Ram Records label have been at the forefront of this UK dance explosion. His Alive show will see a unique audio / visual extravaganza closing the festival on Sunday. Joining these two prolific artists and rounding off our headliners is French techno don Vitalic, a man who has been decimating dance floors across the globe since the late 90s with his unique brand of electronic funk on labels such as International DJ Gigalo and PIAS.
Elsewhere on the line up we see a quality mixture of proper electronic music taking in the progressive from the sublime Robert Babicz, techno from German scene-leaders Marc Romboy and Extrawelt. Drum n Bass is represented by UK duo Drumsound and Bassline Smith whilst Rusko brings the Dubstep and Radio 1 DJ and Sheffield's pin up Toddla T joins Don Letts for a dub, reggae and beyond set on Sunday.
The Glade Stage also represents live music with US sensation Pretty Lights performing alongside festival stalwarts The Dub Pistols and British hip-hop, grime and dubstep super group Foreign Beggars.
With plenty more talent performing and another exclusive headliner yet to be announced, expect nothing but the best, whatever the genre – all weekend.
PSYCHEDELIC VILLAGE
The Glade is proud to call itself the UK's spiritual home of psychedelic culture and the Psychedelic Village is a celebration of this. With the mighty Origin Stage at the heart of this area playing host to Nano Records 10th Birthday Party and much more powered by glorious Funktion 1, this stage will be banging come rain or shine. This year we are more than chuffed to welcome back the Liquid Stage, which will run from dusk til dawn in our beautiful new forest area (more on that below…) and playing host to the cream of the UK scene. Providing respite from the onslaught of EDM no Glade would be complete without InSpiral who this year focus on chillout with a superb line up to make your journey complete.
This year we also welcome the team that built the incredible Ozora festival over the past seven years to join us. They will be helping with the décor and production throughout the Village and much more.
Elsewhere expect healing areas, a psychedelic cinema, World Shift, talks, art, food and so much more… Come and join us. This is going to be proper… it really is.
NEW WOODED AREA!
That's right… we've got a lovely wooded area for you to play in this year! The wooded area will play host to two stages; the Liquid Stage and our new open-air dance floor The Meteor that lies in a crater inside the forest. More on that to follow in future announcements! Elsewhere expect hot tubs, spas and many more treats.
OTHER ARENAS ANNOUNCED
OVERKILL RETURNS!
The Overkill Arena returns to play, bringing with it the brashest, loudest drum & bass, gabba, dubstep, hardcore, rave, experimental …and beyond. Last year this venue played host to some of the most exciting and just plain bonkers names in electronica and 2012 will be no different… keep your eyes and ears open for future announcements.
BETA
Our new talent stage plays host to some of the most exciting new talent in the land. We're keeping this one under wraps at present but think outdoor, pyramid, DJ… more to come.
BASSMENT
This year Bassment is hosted by South West crews Rinse Out, Beatz & Bobz and London's favourite bass-heavy warriors Chew The Fat. With a line up of quality drum and bass, dubstep, bass and beyond laid on by these three prolific promoters, this will be THE place to pull your bass face.
THE RABBIT HOLE
One of the highlights of 2011, The Rabbit Hole played host to chaos all weekend long. Imagine a backstage bar where anything goes, for those festivalgoers who ventured down the hole this arena was THE party within the party. Running until dawn every night and featuring live music and DJs with very special secret performances, this is the place where anything goes.
AND THERE'S MORE…
Still not satisfied…? Well there's a roller disco, spa, healing, a feast of food courts, art and not forgetting the burn! There are lots more nooks and crannies that will be confirmed soon, applications are still being accepted for performance and our Nano venues…
… PLUS MANY MORE DJ's AND LIVE ACTS STILL TO BE ANNOUNCED!!!