Snowbombing is back with an almighty bang. 2014 sees those famous fire-starters The Prodigy engulfing The Forest in flames for a second bite of the Snowbombing sausage.
Selling over 25 million records worldwide and effortlessly withstanding the test of time, the trio will be tearing onto the Forest Stage to treat Snowbombers to a high octane, adrenaline-fueled performance like no other – bring it on!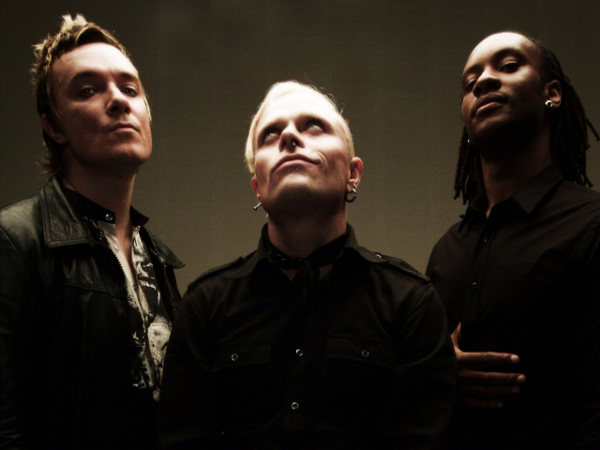 Hey Girls! Hey Boys! Superstar DJs.. Here we go!
Snowbombing 2014 is shouting from the mountain tops as The Chemical Brothers are finally set to unleash their Block Rockin' Beats on the 'Greatest Show on Snow'.
The Chemical Brothers said " We're very excited to play such a unique festival, and a new one for us. We have been working on new material for a while now, so every DJ show gives us a chance to share music with people…let's have a ball "
With no less than eight studio albums (five of which went to Number 1), countless singles, and even a film under their belts, The Chemical Brothers have become national treasures. Taking lucky Snowbombers along their Golden Path of hits, expect a once in a lifetime DJ set, and a night of snowy shenanigans.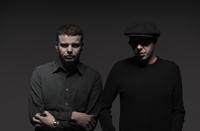 Now in its amazing fifteenth year, Snowbombing is Europe's largest, longest standing and most unique snow and music festival, taking place between 7th and 12th April 2014 in the snowy alpine town of Mayrhofen, Austria.
With mountains as a perimeter fence and boasting some of the most awe inspiring festival venues in the world, including a sky-high igloo, 2,000 metres above sea level, enchanted forest clearings, cosy alpine lodges and medieval barns, Snowbombing is a festival experience like no other. Wow!
Also making a welcome return to the mountains are the brilliant Chase & Status. After recently releasing their forth studio album 'Brand New Machine,' the duo will be entertaining the crowds with an exquisite live set delivering their blend of dubstep-infused breakbeat mixed in with some bassy treats. Huzzah!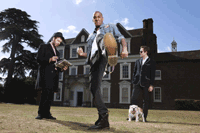 Cooler than a yeti in a blizzard, east Londoners (and Barclaycard Mercury Prize nominated) Rudimental will return to the slopes for a second year. The band went down a storm in the forest in 2013 and will continue to 'Feel the Love' as they treat lucky Snowbombers to an unforgettable DJ set.
Another act to be announced in this extravaganza of Snowbombing goodness is Groove Armada. The duo have been shaking clubs and festivals to the very core for 15 years and certainly know how to whip a crowd into a frenzy. We can't wait for them to bring their eclectic DJ set to the slopes and join in on the snowy hijinks.
Other tricks up the Snowbombing sleeves include Four Tet who will not only be performing live in the magical forest but alsocurating a special forest line up featuring Daphni, James Zabiela, Nathan Fake (LIVE) and Anthony Naples. Expect this to be a truly magical performance in one of the most incredible settings known to man.
Becoming more successful by the second, Sub Focus also joins the DJ line-up bringing his own blend of high-energy crowd-pleasing beats to the Snowbombing table.
Man of the moment Breach also joins the Bombing bill. After hitting the nation with his single "Jack" and becoming a favourite on every DJs playlist, Breach is a force to be reckoned with and we can't wait to see him take Mayrhofen by storm.
After packing out the terrace of DC10 all summer long, The Martinez Brothers need cooling off so they have decided to swap the beach for the snow.
The hottest lady in electronic music, Nina Kraviz will play her debut Snowbombing set and Snowbombing favourite Skream will be back to do what he does best!
Hospitality will once again onboard entertaining the masses with their trademark sounds from High Contrast, London Elektricity, S.P.Y, Logistics, Etherwood and MCs Dynamite and Wrec.
Snowbombing stalwarts The Dub Pistols will be back to perform live, there will also be a live performance from Dense & Pika along with DJ sets from A-Skills, Ben & Lex, Breakage, Citizen, Daniel Avery, Hannah Wants, Huxley, Kove, Krafty Kuts, Kyntro, The Martinez Brothers, North Base, Radio Slave, Rattus Rattus, Roska, Route 94, Smash HiFi and The Heatwave.
The new announcements will join Anja Schneider, Antony Naples, B-Traits, Ben Pearce, Bicep, Breakage, Carl Cox B2B Nic Fanciulli, David Rodigan MBE, Dismantle, DJ EZ, Dusky, Gorgon City, George Fitzgerald, Horse Meat Disco, J.G. Wilkes (Optimo), James Zabiela, Kidnap Kid, Midland, MistaJam, Paul Woolford, PBR Streetgang, Phychemagik, Rodriguez JNR (LIVE), Roman Flugel, Scuba, Shy FX, Special Request, Will Saul and Yousef.
Full Line up:
THE PRODIGY / THE CHEMICAL BROTHERS (DJ SET) / CHASE & STATUS (LIVE) / ANJA SCHNEIDER / ANTHONY NAPLES / ARTWORK / B-TRAITS / BEN & LEX / BEN PEARCE / BICEP / BREACH / BREAKAGE / CARL COX B2B NIC FANCIULLI / CITIZEN / DAPHNI / DANIEL AVERY / DAVID RODIGAN MBE / DENSE & PIKA (LIVE) / DISMANTLE / DUB PISTOLS (LIVE) / DUSKY / DJ EZ / FOUR TET (LIVE) / GEORGE FITZGERALD / GORGON CITY / HANNAH WANTS / GROOVE ARMADA (DJ SET) / THE HEATWAVE / HORSE MEAT DISCO / HOSPITALITY PRESENTS HIGH CONTRAST, LONDON ELEKTRICITY, S.P.Y , LOGISTICS , ETHERWOOD, DYNAMITE MC & WREC / HUXLEY / JAMES ZABIELA / J.G. WILKES (OPTIMO) KIDNAP KID / KOVE / KRAFTY KUTS / KYNTRO / THE MARTINEZ BROTHERS / MIDLAND / MISTAJAM / NINA KRAVIZ / NORTH BASE / PAUL WOOLFORD / PBR STREETGANG / PSYCHEMAGIK / RADIO SLAVE / RATTUS RATTUS / REDLIGHT / RODRIGUEZ JR (LIVE) ROMAN FLUGEL / SCUBA / SHY FX / SPECIAL REQUEST / WILL SAUL / YOUSEF