ANJA SCHNEIDER / ANTONY NAPLES / B-TRAITS / BEN PEARCE / BICEP / BREAKAGE / CARL COX B2B NIC FANCIULLI / DAVID RODIGAN MBE / DISMANTLE / DJ EZ / DUSKY / GORGON CITY / GEORGE FITZGERALD / HORSE MEAT DISCO / J.G. WILKES (OPTIMO) / JAMES ZABIELA / KIDNAP KID / MIDLAND / MISTAJAM / PAUL WOOLFORD / PBR STREETGANG / PSYCHEMAGIC / RODRIGUEZ JNR (LIVE) / ROMAN FLUGEL / SCUBA / SHY FX / SPECIAL REQUEST / WILL SAUL / YOUSEF
As a special ADE treat, Snowbombing has released a small snippet of what to expect at next year's festival, to whet your whistle. With more announcements to follow, including one of the most exciting headline acts to date, the initial DJ line-up already reads like a 'Who's Who?' of the crème of global turntable talent.
After rating Snowbombing as one of his "2013 highlights", Carl Cox is returning, with a brand new twist up his sleeve. For 2014 Carl will play back to back with Saved Records boss and Grammy nominated, Nic Fanciulli. The double act will battle it out in a three dimensional boxing ring placed slap bang in the middle of the Racket Club.
Carl Cox said "I can't wait to play one of the most important festivals of the year again, I was waiting to play Snowbombing for so long, as so many amazing Dj's and live acts have played there and had an amazing time with the party people. If you love the snow and enjoy all kinds of fantastic music, this is the only one. I loved it in 2013, and I cannot wait to go back"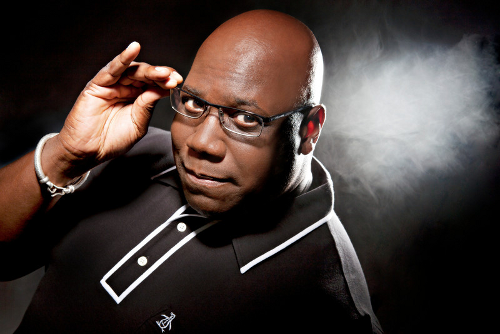 Reggae royalty David Rodigan MBE and his soundsystem will also make a welcome return for Snowbombing 2014. After hosting last year's Street Party, Rodigan is no stranger to the alpine air and we can't wait to have him back.
Having been in the industry for over 10 years, the four man DJ collective Horse Meat Disco, are making their long awaited snowy disco return for 2014. Jim Stanton said:
"We're super excited to be throwing a party at Snowbombing with some of our favourite DJs.
"It's one of the most unique events I can think of, blending the best in skiing and snowboarding with the best electronic music in the world".
Also confirmed and bringing back the old school, is the legendary DJ EZ. He will be joined by one of the biggest names on the German electronic music scene, Roman Flugel who will make his first Snowbombing appearance. Redlight is also returning andwill be joined by turntable technician James Zabiela, "perpetual motion machine", Anja Schneider and BBC Radio 1xtra and Snowbombing's loving uncle MistaJam.
Hot Flush head honcho Scuba along with Purp & Soul's main man Ben Pearce, Digital Soundboy Shy FX, New Yorker Antony Naples and Bonar Bradberry and Tom Thorpe AKA PBR Streetrgang will also be on hand to shake the snow from the trees.
Other outstanding artists joining the blizzard of bookings are B-Traits, Bicep, Breakage, Dismantle, Dusky, GorGon City, George Fitzgerald, J.G Wilkes (Optimo), Kidnap Kid, Midland, Paul Woolford, Psychemagic, Rodriguez JNR (Live), Special Request, Will Saul and Yousef.
With an avalanche of exciting live acts and more DJs soon to be announced, watch this space as Snowbombing 2014 looks set to be biggest show on snow to date!
Snowbombing is also delighted to welcome back both Resident Advisor and Mixmag as media partners for 2014. Let the good times roll!
Prices start at £219 for accommodation and all the entertainment. So don't be shy, secure your place at the World's greatest and wackiest show on snow. And, hold tight deposits are only £125 – what at steal!