Barclaycard presents British Summer Time Hyde Park is putting the finishing touches to the lineups for the shows of the summer. Today, we announce a string of incredible acts to add to two of the Hyde Park shows this July.
Florence + The Machine: Saturday 2nd July
Joining the superstar bill of Florence + The Machine on the first Saturday night of the festival in Hyde Park are Poliça, Georgia, Kelsey Lu, Khruangbin, Gabriel Bruce, Gwilym Gold and Cloves.
Electro-pop outfit Poliça are confirmed to support. With their electronic soundscapes loved by fans worldwide, last month they released their third studio album United Crushers, hinting at what to expect from their hotly anticipated performance in the park.
London musician Georgia will enthral crowds with her sassy and punchy pop. Inspired by the pioneering spirit of artists such as Missy Elliot and MIA, Georgia's genre-busting and globally minded sound will set the stage for the headliners.
Brooklyn-based Kelsey Lu has also been confirmed. A classically trained cellist who loops her instrument and voice to make ethereal R&B pop, you may previously have seen her as part of Blood Orange's band, but this year she's released a smattering of breathtaking solo tracks.
Khruangbin, a Texan three-piece band, bring their Thai-inspired funk to the middle of London. Having previously toured with Bonobo and featured on his Late Night Tales mix, their vintage sound will make the perfect summer soundtrack come rain or shine.
Gabriel Bruce, Gwilym Gold, and Cloves will all make their Hyde Park debut this summer. Singer-songwriter Gabriel Bruce's deep and expressive voice has been compared to the likes of Leonard Cohen and Nick Cave. He recently unveiled his stunning new single 'Freedom', and will release his comeback album next month ahead of his performance forBarclaycard presents British Summer Time Hyde Park.
Previously the front man for indie-dance band Golden Silvers, Gwilym Gold has ventured out on his own to make his own acclaimed electro-pop. Likened to Radiohead and Talk Talk by Resident Advisor, his sparse piano-led tracks and soulful vocals have brought him plaudits from across the media for latest album A Paradise.
The Melbourne-raised singer-songwriter Cloves has been received with resounding enthusiasm from LA to Paris following the release of her debut EP 'XIII'. After being featured by Annie Mac on the New Names list for 2016 in January, this summer Cloves brings her whisky-tinged tones to London's Hyde Park.
Mumford & Sons: Friday 8th July
Headlining the second Friday of the festival, Mumford & Sons will be joined by Kurt Vile & the Violators in Hyde Park, with more support added across the day including Mt. Desolation, Matthew and the Altas, Modern Pleasure, Rukhsana Merise and The Strumbellas.
Kurt Vile & the Violators' unique blend of shoegaze and Americana, alongside their frontman's witty stage presence, captures crowds like no other. Signed to Matador Records, the American singer and his backing band released their seminal album Smoke Ring for My Halo in 2011 and last year introduced sixth studio album b'lieve i'm goin down, which made the top 20 in NME's 2015 Albums of the Year chart.
Also taking to the stage is British alt-country band Mt. Desolation. The brainchild of Keane's Tim Rice-Oxley and Jesse Quin, the ensemble has already toured with Mumford & Sonson their US tour and this summer they will bring their beautiful folk-pop harmonies to one of London's biggest parks.
Matthew and the Atlas and Modern Pleasure are two more acts confirmed to support Mumford's headline performance. Having released their brand new album 'Temple' this month,Matthew and the Atlas' dreamy blend of Americana and melancholy electronica has been described as "the British Bon Iver."
Modern Pleasure are a Leeds based, 5 piece guitar band (Scott Johnson, vox/guitar/keys Giuseppe De Luca, vox/guitar, Adam Taylor, Bass, Sean Goodchild, Guitar and Graham Robson, drums) leading the charge in a new scene emerging from one of North England's most vibrant cities. With an audio aesthetic perhaps more akin to the sun kissed coastal roads of California, the band's shimmery melodies and tropical guitar licks soar over uplifting vocals as they spin odes to lovers and capture perfectly the romance of youth and the adventure of summer road trips.
Rukhsana Merrise and The Strumbellas will also make their Hyde Park Debut. West London singer-songwriter Rukhsana Merrise appeared on the BBC Introducing Stage at Glastonbury last year and has supported artists such as Laura Mvula and Leon Bridges with her folk and soul-inspired sound.
Canadian six-piece The Strumbellas have won the hearts of audiences (and a Juno Award!) with their infectious "folk popgrass" tunes. With their keenly awaited album Hope due out this month, audiences will love their poignant lyrics and beautiful songs.
Saturday July 2nd
Florence + The Machine // Kendrick Lamar
Jamie xx
Cat Power
Todd Terje & The Olsens
Blood Orange
Kamasi Washington
Poliça
Georgia
Kelsey Lu
Khruangbin
Gabriel Bruce
Gwilym Gold
Cloves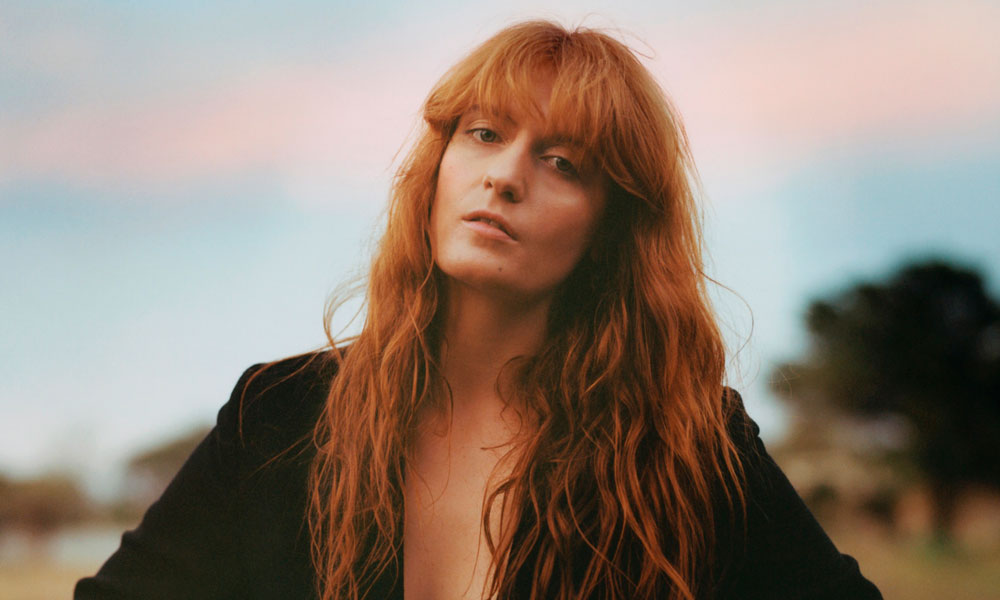 Friday July 8
Mumford & Sons
Alabama Shakes
Wolf Alice
Nick Mulvey
Kurt Vile & The Violators
Baaba Maal
Mystery Jets
Børns
The Very Best
Beatenburg
Baio
Mt. Desolation
Matthew and the Atlas
Modern Pleasure
Rukhsana Merrise
The Strumbellas