As the only artists to play Hyde Park four times, Blur will make a welcome return to the historic London park for a headline show on Saturday 20th June. Since announcing their arrival with debut album Leisure in 1991,Blur went on to revolutionise the sound of English popular music with five successive UK #1 albums (Parklife, The Great Escape, Blur, 13 and Think Tank) helping to propel the band to mass popularity at home and abroad. One of the biggest British bands of the last two decades, Blur have released seven studio albums and collected ten NME Awards, six Q Awards, five BRIT Awards and an Ivor Novello Award, and played live to thousands of devoted fans across the globe.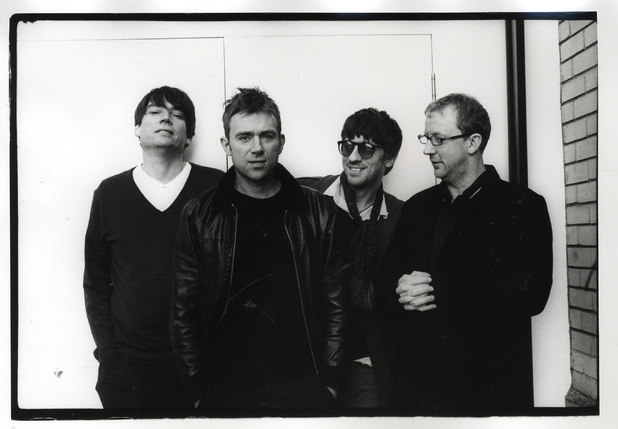 And 16 years since their last album as a four-piece, 27th April sees the release of a brand new album from Blur on Parlophone, titled The Magic Whip. The recordings, which began during a five-day break in touring in Spring 2013 – at Avon Studios in Kowloon, Hong Kong – were put aside when the group finished touring and returned to their respective lives. Last November Graham Coxon revisited the tracks and, drafting in Blur's early producer Stephen Street, he worked with the band on the material. Albarn then added lyrics and the 12 tracks on The Magic Whip are the result
The full tracklisting for The Magic Whip is: Lonesome Street, New World Towers, Go Out, Ice Cream Man,Thought I Was a Spaceman, I Broadcast, My Terracotta Heart, There are Too Many of Us, Ghost Ship,Pyongyang, Ong Ong, Mirror Ball.
Other headliners already announced for Barclaycard presents British Summer Time Hyde Park are Kylie Minogue joined by Grace Jones and Chic feat Nile Rodgers on June 21st, The Who, with Paul Weller, Kaiser Chiefs and Johnny Marr on June 26th and Taylor Swift, joined by Ellie Goulding and John Newman on June 27th.
AEG Live, The Royal Parks and Barclaycard are proud to present the third year of this unique and world-class event. Having royally entertained hundreds of thousands of fans over the past two years, 2015 will be no exception. As well as the huge ticketed headliners, the midweek activities will return with free access for park visitors to enjoy film, music, sport and literature.
Jim King, Senior Vice President Live Events, says: "There are few things in life that are as brilliant and as quintessentially British as Blur playing an outdoor gig in London. With new material and the new and improved production at Hyde Park this show is set to be one of the best Blur shows of all time."
Alun Mainwaring, Head of Events at The Royal Parks, said: "We can't wait to welcome Blur back to Hyde Park! A lot has changed since the band were last here and we are excited to see their reaction as they take to the Great Oak Stage in what will be their first appearance at BST Hyde Park."