Paloma Faith, The Hoosiers, From the Jam, Bay City Rollers and Toyah have been added to our existing lineup which features the very popular boy band Union J, Grammy award winner Foxes, number one hit artist Conor Maynard, current high-flyers Neon Jungle as well as Nina Nesbitt and Luke Friend.
mplimented by some EXCITING new additions.
Born in Hackney, London, Paloma who's latest single 'Only Love Can Hurt Like This' is currently in the official top 10, is half Spanish and half British. As an ex magician's assistant, trained contemporary dancer, St Martin's alumni with an MA in theatre directions, a performer in burlesque shows and an actress, she has been mixing artistic media throughout her short adult life.
The fascinating singer-songwriter Paloma will be performing a unique DJ Set at Osfest, a brilliant DJ, Paloma plays a mixture of guilty pleasures from the 90's RnB and recognisable old soul.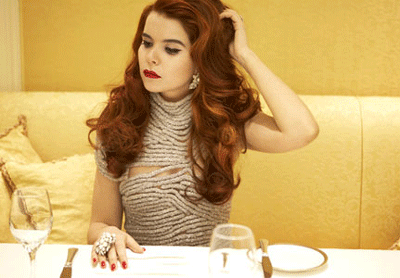 Carly Woodward, Event Director says "The charismatic Paloma Faith is cutting edge on both the stage and the DJ scene, we are really looking forward to her performance, what an amazing way to finish Saturday Night!"
Osfest are also delighted to have the re-formed the Hoosiers on the line up, Sam Swallow of the Hoosiers admits "We came back to it for a very simple reason: we started enjoying writing songs again." The Hoosiers multi-platinum success of their 2007 debut album, The Trick to Life, includes singles such as 'Worried About Ray' and 'Goodbye Mr. A'.
Osfest festival goers will be transported back to the late seventies as From The Jam, featuring former The Jam bassist Bruce Foxton and Russell Hastings, will be performing all their classics including "Going Underground", "Town called Malice" and "That's Entertainment"! LES McKeown and the Bay City Rollers will be performing "Bye Bye Baby" which was their first UK Number One in May 1975 and the infamous Toyah Ann Willcox will entertain us with "It's a Mystery"!