Almost forty acts complete our line-up so far and with many more to be announced across eight stages, we're confident that this next move will cement our position amongst Europe's elite even further. As ones to never back down and accept the norm, phase three will continue to build the greatest line-up found anywhere in the UK this summer….
JUST ADDED TO SATURDAY 27TH AUGUST
Having just single-handedly sold out one of Europe's most iconic venues with almost ten thousand fans losing their minds to his unmistakeable methods at Alexandra Palace, Andy C returns to South West Four in the form of his life. This year he's back, but on a whole new level as the uncompromising turbine of sound will take to the outdoor main stage to play in total darkness for the very first time.
JOINED BY RAM RECORDS
NETSKY [LIVE] • SUB FOCUS* • WILKINSON*
NOISIA [LIVE] • CAMO & KROOKED*
FULL CYCLE PRESENTS RONI SIZE & DJ KRUST*
FRICTION • RENE LA VICE* • CULTURE SHOCK*
PLUS VERY SPECIAL GUEST:
CULTURE SHOCK
Responsible for developing drum and bass' most promising breakthrough talent into the genre's greatest artists over the years, RAM simply stands in a league of its own. From releasing seminal, timeliness classics to hosting international arenas and residencies, the imprint's success is second to none. Last year saw them host a stage in one of the festival greatest ever highlights, this year they're back with even bigger attack as they host one of our gargantuan 10,000 capacity stages.
Hailing from Belgium and firmly marked as one of Europe's top talents, Netsky [Live] has confirmed South West Four as his only London festival performance of 2016 and will headline the stage. Championing the underground with standout crossover abilities, we're extremely pleased to announce that Nick Douwma aka Sub Focus will also join this illustrious drum and bass line-up. His relationship with RAM has seen him grow into the global phenomenon he is today and with a reunion on the horizon at SW4, this is huge. Rising from South London, Wilkinson has confirmed that he will return to South West Four for his exclusive homecoming performance on Saturday 27th August. After headlining a RAM NYE 2015 to a sold out Brixton Academy, the demand for his return is unbelievable.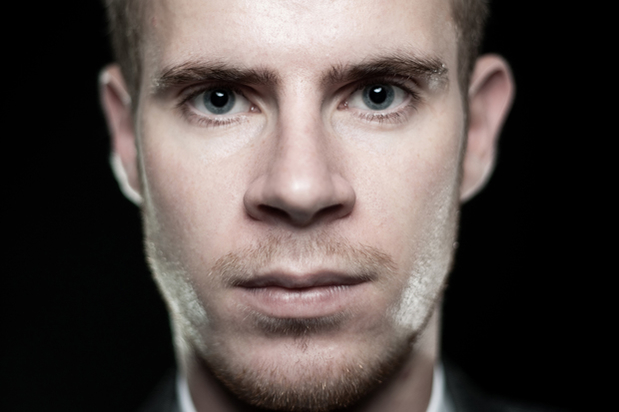 Circus Records founder Flux Pavilion has chosen South West Four as the exclusive date for his the full debut of his mesmerizingly immersive live show. After providing the capital with a ground-breaking performance at Ministry of Sound in Dolby Atmos last weekend, we can officially reveal that he joins us the stage's very special guest. Mastering an uncompromisingly original and emotional sound, the Dutch trio of Noisia are renowned for their unparalleled technical skill and instantly recognisable techniques and also join us. Camo & Krooked have enjoyed an incredible rise to the top of the ever-changing world of electronic music thanks to their unparalleled inimitable style of fusing boundary-pushing sounds. After proving their position at the top of the scene for over a decade, the Austrian duo return to SW4 for another exclusive date.
After reuniting in celebration of their influential imprint Full Cycle, SW4 is pleased to announce the arrival of a truly timeless act. Joining the RAM stage on Saturday 27th August, we are excited to reveal that Full Cycle presents Roni Size & DJ Krust will arrive exclusively on Clapham Common. Favoured for the chaotic carnage, anarchy and disorder witnessed in his previous Clapham Common displays, it's easy to understand why we've invited one of the most revered names in the game back for more of his bone-shaking beats as Friction also returns. Arguably one of the most exciting talents currently rising out of the RAM Records camp, SW4 is excited to bring Toronto's Rene La Vice to Clapham Common for the very first time.
Fresh from releasing their debut album 'Paradise Lost' on RAM earlier this month, inviting Delta Heavy to join us at SW4 was inevitable. As big fans of their trademark sound at here SW4 HQ, we can't wait to see what the duo have in store for SW4. Armed with new music and plenty of surprises, there's no doubt this will be worth the wait! Completing RAM's onslaught for 2016 is one of its favourite and most talented producers. SW4 please get ready for the return of Culture Shock.
JUST ADDED TO SUNDAY 28TH AUGUST
JAMIE JONES VS JOSEPH CAPRIATI
DANNY TENAGLIA • JOHN DIGWEED
JONAS RATHSMAN • CUARTERO • MAR-T
Undoubtedly one of the biggest bookings of our entire two-day Bank Holiday Weekender, this is one we've wanted to shout about for some time. After witnessing the coming together of two of the underground's most celebrated DJs at DC-10 last summer, we're pleased to reveal that Jamie Jones vs Joseph Capritai will arrive exclusively at South West Four this summer. Responsible for the greatest Ibizan highlight of 2015, the demand to see Jamie and Joseph back together behind a pair of decks is phenomenal. Each weighing in at the very top of their game, this is simply unmissable.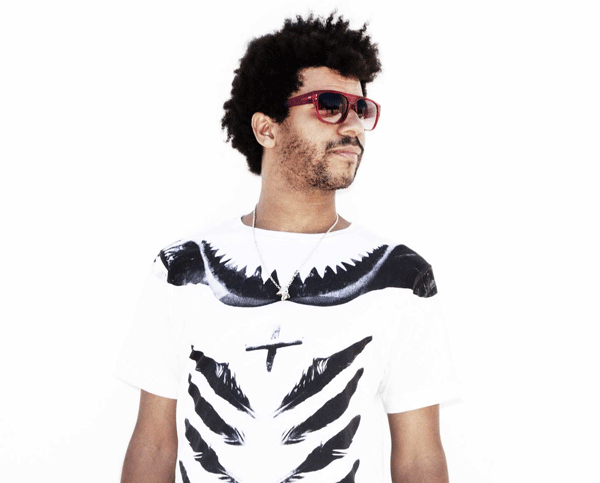 Considered amongst the true greats of electronic music and ranked within its most influential characters, SW4 is honoured to welcome Danny Tenaglia back for his first performance at the festival in eight years. This will form his first UK show in twelve months, making his return all the more special as he joins us for a rare performance on British soil. No artist has made an impact on SW4 quite like our next addition. Returning for an incredible thirteenth year in a row, Bedrock boss John Digweed has formed in inseparable relationship with South West Four over the years. His parties across South London have become the stuff of legend, with his unrivalled ability to create the most sought-after electronic atmospheres.
After following his progress in recent months and witnessing his back-to-back session with Sasha at Electric Brixton on NYE, we're extremely pleased to reveal that Jonas Rathsman will make his South West Four debut this summer. Having risen through the ranks of Saved, Desolat and Moon Harbour, Cuartero joins us for his debut SW4 performance this August. Also joining us for the very first time on Bank Holiday Sunday 28th August is Amnesias long-standing resident Mar-T. Another standout Ibiza favourite, the Barcelona-born producer has spent the past twelve months releasing on Get Physical and Mad Tech in addition to 2015's fantastic remix of Popof's 'Going Back', don't miss him.
SW4 SATURDAY LINEUP SO FAR
Rudimental [Live]
Dizzee Rascal [Live]
Knife Party
Andy C
DJ EZ ·
MK
Plus in alphabetical order:
Amine Edge & Dance
Armand Van Helden
A-Trak
Blonde [Live]
Bondax [Live]
CamelPhat
Camo & Krooked
Claptone
Delta Heavy
DJ EZ
Flux Pavilion [Live]
Friction
Full Cycle presents Roni Size & DJ Krust
Gorgon City
Kidnap Kid
MistaJam
MK
Nero [Live]
Netsky [Live]
Noisia
Oliver Dollar
Redlight
Rene La Vice
Sub Focus
Wilkinson
+ MANY MORE TO BE ANNOUNCED ACROSS 4 STAGES
HOSTED BY TOGETHER, RAM, WELCOME TO GORGON CITY AND SW4 LIVE
SW4 SUNDAY LINEUP ANNOUNCED SO FAR
The Chemical Brothers [Live]
Above & Beyond
Carl Cox
Paul Kalkbrenner
Plus in alphabetical order:
Bakermat
Booka Shade
Cirez D
Cuartero
Damian Lazarus & The Ancient Moons [Live]
Danny Tenaglia
Four Tet
Fritz Kalkbrenner
Hunter/Game [Live]
Jamie Jones vs Joseph Capriati
John Digweed
Jonas Rathsman
Mar-T
Maribou State (DJ Set)
Recondite [Live]
Sasha
Sister Bliss (Faithless)
Sven Vath
+ MANY MORE TO BE ANNOUNCED ACROSS 4 STAGES