Oxford's Truck Festival today reveals Irish chart-toppers Kodaline as the third headliner, completing the trio of names set to top the main stage over the weekend of 15-17th July. A plethora of further additions come in the form of alternative hip-hop group Jurassic 5, Brit indie rock outfit Mystery Jets and many more exciting names both legendary and up & coming. Amazingly for such a huge offering Truck Festival tickets are only £86.50, available now via TruckFestival.com.

Over the last three years Kodaline's star has ascended rapidly, the Dublin natives have enjoyed huge success with their second album reaching number 4 in the UK charts. This summer the band reach headliner status when, at Truck, they will appear as one of three names to crown the main stage at the newly expanded three-day edition of the festival. Part of the 90s underground rap revolution, Jurassic 5 bring with them a significant legacy to Truck. The hip-hop group have for a long time courted and won fans across a broad spectrum, both before and after their 2013 reunion, Truck Festival is set to be a similar sure-fire crowd pleaser. Former Eel Pie Island residents Mystery Jets make a return to the festival having last performed at the event in 2012. Their latest release 'Curve of the Earth' has certainly wowed critics including NME who have already dubbed it 'one of the most well-rounded records of 2016'. Next up for Truck is the young singer songwriter SOAK. A.K.A. Birdie Monds-Watson, SOAK collected the Irish Choice Music Prize for album of the year only a little less than a month ago.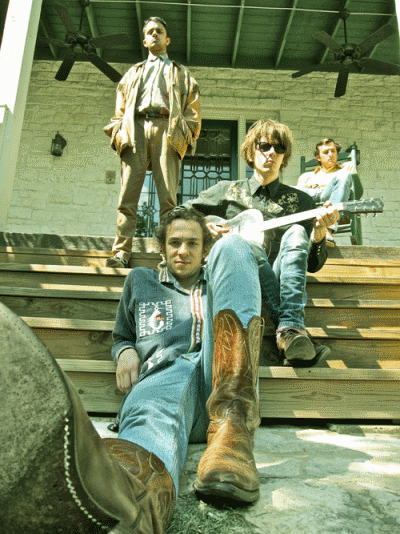 Also destined for Truck are a whole host of the most promising new, young talent including Blossoms, currently riding the airwaves with their insanely catchy single 'Charlemagne'. Elsewhere pop-punkers Neck Deep and the dreamy tones of Swim Deep are destined for the festival, as are Bristolian electro-indie trio, Coasts, and melodic hardcore band, Basement.

Across Truck's 7 stages the other additions are plentiful and varied as warehouse party pioneer Norman Jay MBE, Frances, IAN (a set with a secret), Clean Cut Kid, Spring King, Fickle Friends and Eliza And The Bear join proceedings.

Completing the total of 49 new names for the line-up are DMAs, Vant, Black Honey, Lauren Aquilina, The Big Moon, The Amazons, Ady Sulieman, Black Peaks, Public Access TV, Jodie Abacus, Emily Barker, Danny And The Champions Of The World, Pumarosa, Samm Henshaw, Estrons, Jonny Foreigner, Get Inuit, Bloody Knees, Yndi Halda, Traams, Tired Lion, The Dreaming Spires, Shame, Virgin Kids, Monarks, Yonaka, Zuzu, Tax The Heat, Hudson Scott, Shark Dentist, Cassels, OhBoy! and Happy Accidents.

Oxford's original independent festival returns to Hill Farm once again this July however for 2016 the event expands from two to three days. Truck Festival's 18-year history has seen sets from the likes of Foals, The XX, Two Door Cinema Club, Biffy Clyro and Peace. Oxford's original is the discerning go-to for credible and quality acts and 2016 is shaping up to be no less than another prime year. With standard weekend tickets priced at only £86.50 this is one of, if not the best value for money festival this summer.